Not all bikinis were created equal. With so many different cuts, styles, patterns, and brands it's hard to know where to find the most #instaworthy, budget-friendly bikini.
You're scrolling through your insta feed. You see the most perfect bikini on your favorite blogger. Click to see which brand is tagged and realized she's wearing a $500 bikini. Okay…
WHAT. Who spends $500 on a bikini? Not me.
I'm always looking for a good deal. Especially when it comes to swimsuits since they seem to always be ridiculously over priced. But, if you go cheap you have to live with the constant malfunction paranoia. No one wants a #nipslip.
I stumbled upon Ama Bikinis on Instagram (where else?!) and instantly fell in love. When I clicked through to the site I realized the prices were perfect, too. Win!
The company was created by a young woman in Miami Beach, Florida who wanted to create perfect, unique bikinis that could work for all activities but weren't paired with a hefty price tag. Music to my ears.
Brand strategist geek note: the word "Ama" is Japanese for "Woman of the Sea." The term was given to name female divers that free dove for various sea life and pearls in order to make a living. Many of the women ended up living a gypsy lifestyle…always in search of treasure. The company is all about inspiring women of all ages to be ambitious and bold!
All of this sounded perfect, but was it too good to be true? It all comes down to quality and fit.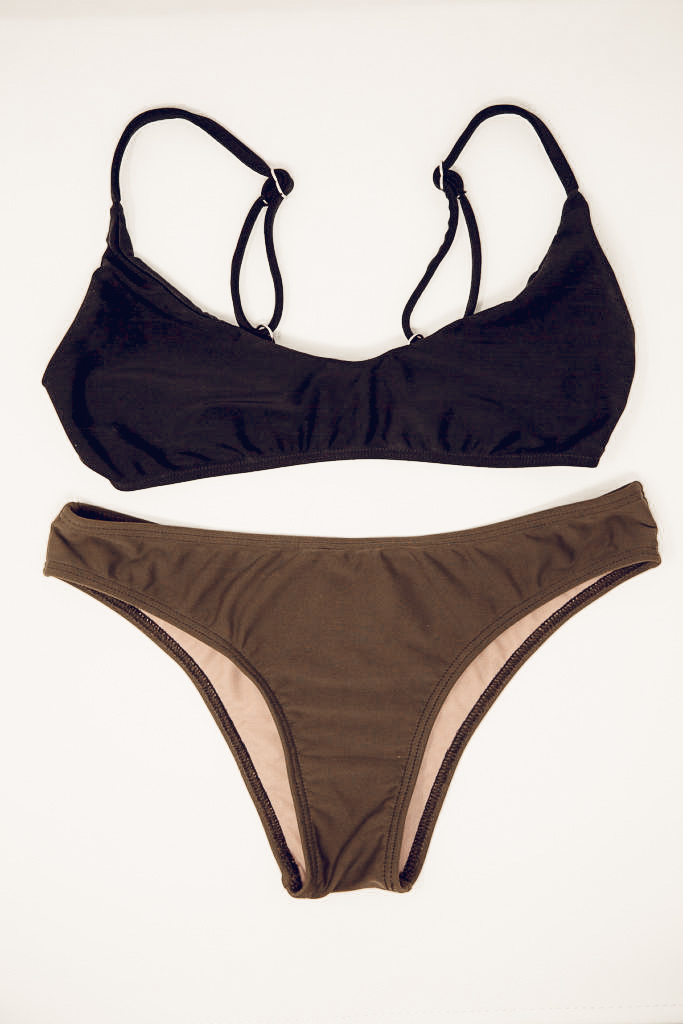 The Rundown
Products: Storm Kawaii Top | Olive Nami Bottoms | Palm Nami Bottoms | Palm Koi Top
Retail Price: Products range from $39 to $42.
Where to buy: Ama Bikinis website
Perks: Wallet-Friendly | Made in USA (some products)
My Thoughts on Ama Bikinis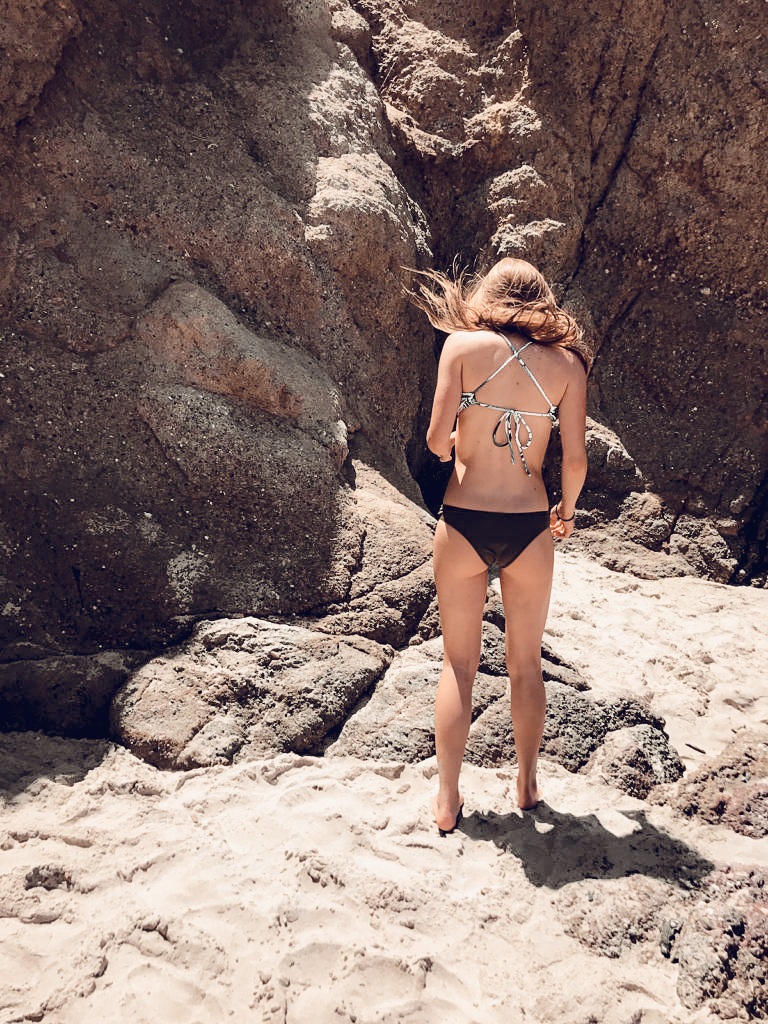 It took me FOREVER to decide which bikinis to purchase. Claudia can attest…I literally had up to 10 in my cart for weeks until I finally whittled my cart down to 4 pieces and ordered. It wasn't easy, you guys! They're all SO cute!
I decided to go with the "Nami" style bottoms because they looked like the perfect happy medium of booty coverage. I'm not one to wear a diaper to the beach, but I also don't want to wear a thong. Yet another addition to the continual struggle of finding the perfect bathing suit.
For the tops, I went with Koi and Kawaii. I decided on these because both have adjustable straps and the u-shape style I've been looking to incorporate into my bikini collection.
I used the site's Sizing Guide to help me decide on my size since I couldn't try them in store. This guide definitely worked for me. As soon as my order arrived I immediately tried them on and fell in love. They fit perfectly and the patterns and colors were exactly as they looked online. Not a single complaint from me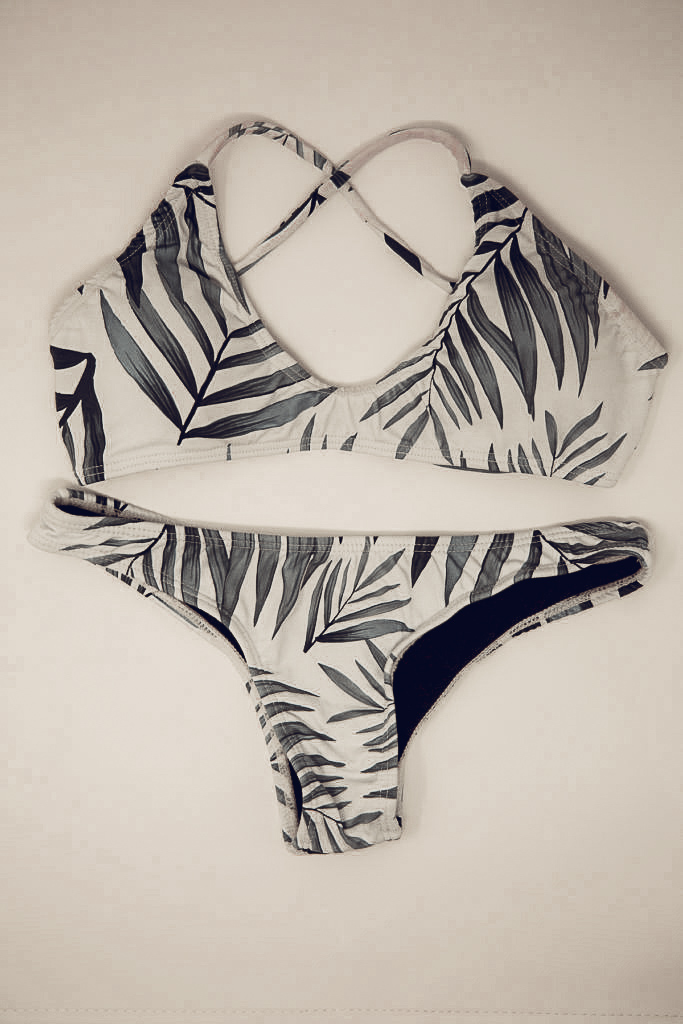 The Results
The beach is the ultimate test site with sand, sun, and salt never being kind to our precious bikinis! I'm happy to report that Ama withstood the beach test. Between the beach and the washing machine, all four of my Ama pieces have held their perfect condition…yay!
Another annoying bikini conundrum is the never-ending tugging and adjusting throughout the day. Nothing is more annoying while you're trying to enjoy your relaxing day! I rarely had to adjust these bikinis during the day. Can I get an, amen?!
Since I will definitely be ordering more, these Ama Bikinis earned a 10/10!