What's the difference between dry scalp and dandruff?
A flaky scalp can be a serious pain the butt. The itchiness, the residue, the annoying little flakes all over your hair and clothes…ain't nobody got time for that! But just because you have a flaky scalp doesn't necessarily mean you have dandruff. Check out the facts below!
Dry scalp and dandruff have very similar symptoms: flakes and itchy scalp. However, with dandruff, the flakes are

larger, yellow-tinged and oily.

With dry scalp, the flakes are

smaller and white.

Dry scalp can be caused by dry weather, too frequent shampooing, hair products containing alcohol, vitamin B deficiencies and just plain ole' dry skin.
Dandruff, on the other hand, is actually caused by

increased oil production or a fungus called Malassezia

, which is naturally found in the skin's oils.
I suffered from dry scalp for a couple of months before giving Act + Acre a try. And let me tell you, there is nothing better than a hair care line that will truly nourish your strands from root to end!
Act + Acre: Cold Processed™ Hair Care
Sam and I were beyond excited when the Act + Acre team reached out to see if we wanted to give their hair care line a try. We'd seen some of our favorite influencers, like Melissa Wood, fall in love with this brand, and we wanted in on the fun!
Act + Acre blends their formulas using a Cold Processed™ method that eliminates heat by using ice cold water and high pressure to blend and preserve the integrity of their ingredients. It also helps them use 90% less energy!
Not only are they conscious about the quality of their ingredients, but they also care deeply about the environment.
Use 100% recyclable packaging
Parter with companies that subscribe to sustainable business practices and equal wages
Are fully carbon neutral
Their beautifully crafted line consists of three simple products: Hair Cleanse, Hair Conditioner and Scalp Detox. Check out the breakdowns of each of these products below!
Hair Cleanse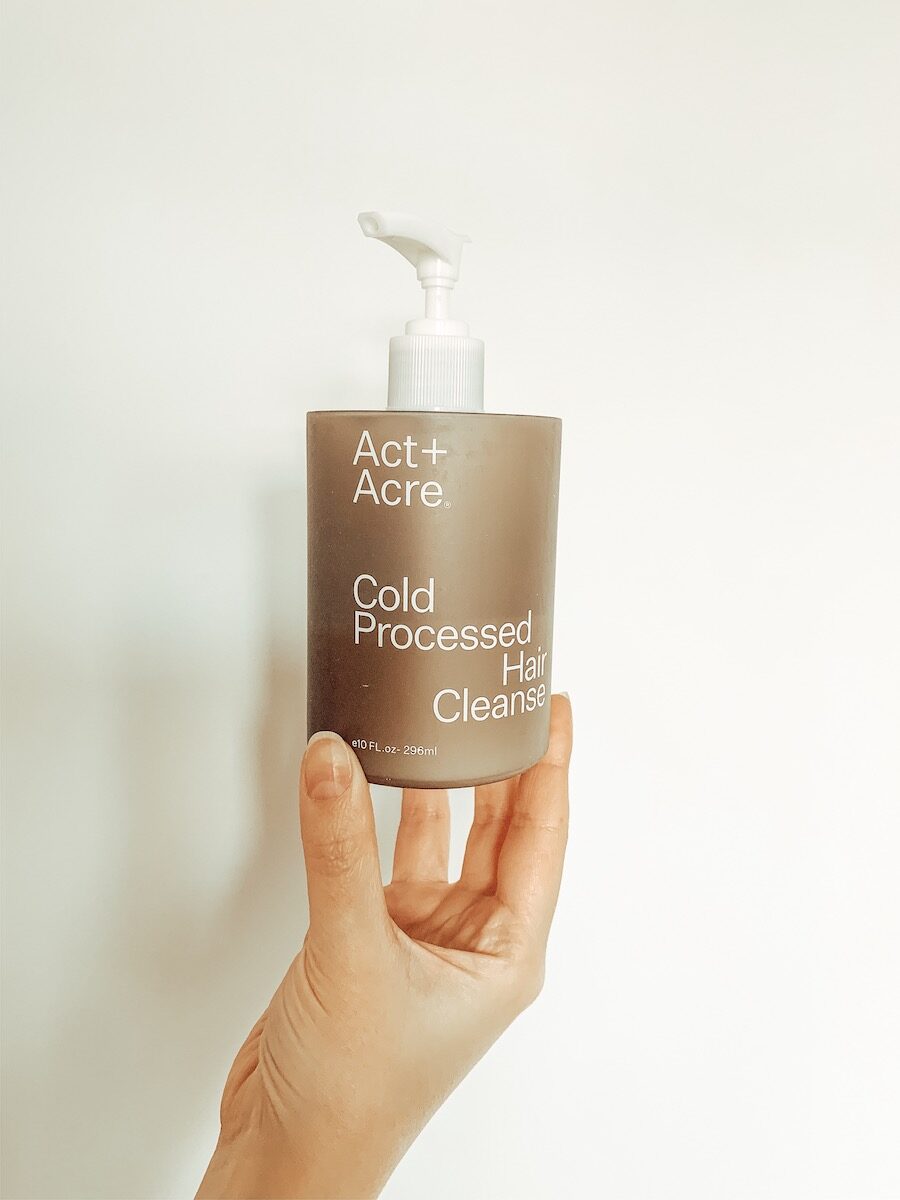 First things first, every single one of these products smells absolutely amazing. It's a warm, earthy, ylang ylang-y type of smell. Talk about heavenly!
This shampoo is meant to rejuvenate, nourish and protect your hair. And I felt like it did just that…and more! I loved that the shampoo lathered really well, left little residue and enhanced my hair's natural curls. This is perfect for air dry gals!
A few tips to make sure the shampoo works well:
Double cleanse

– Make sure to wash your hair TWICE with this shampoo! This helps to ensure there is no residue in sight when your hair dries.

Let it dry completely before going to bed

– I notice that if I go to bed with my hair wet, I wake up with slightly oilier hair. If I let it air dry completely, it stays super clean for 2 days!

Comb your hair well before showering

– One of the things I don't love about "natural" shampoos is that they tend to tangle my hair in the shower (due to the lack of silicone), which then causes me to lose wayyy more hair in the shampoo process. So be sure to get any knots out of your hair beforehand!
Hair Conditioner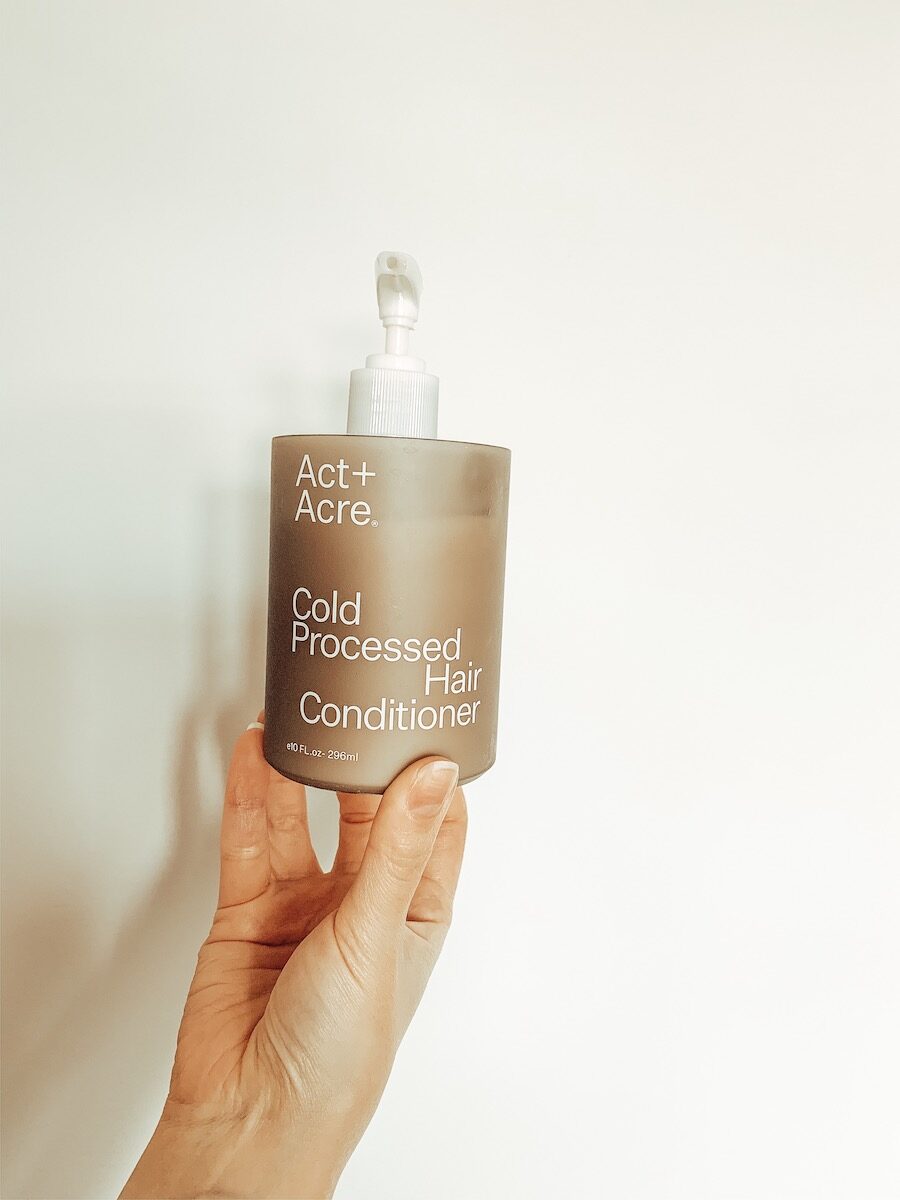 My first impression of the conditioner was that it wasn't nourishing at all! But as soon as I got out of the shower and brushed my hair, I realized that this product was extremely good at detangling my hair. It felt smooth and frizz-free once it dried.
I love that it contains ultra-nourishing ingredients like:
Ylang Ylang

– To deliver moisture, control frizz and add shine

Rosemary

– To stimulate and increase circulation in the scalp, promoting hair growth

Lavender

– To control dandruff and promote hair growth
Scalp Detox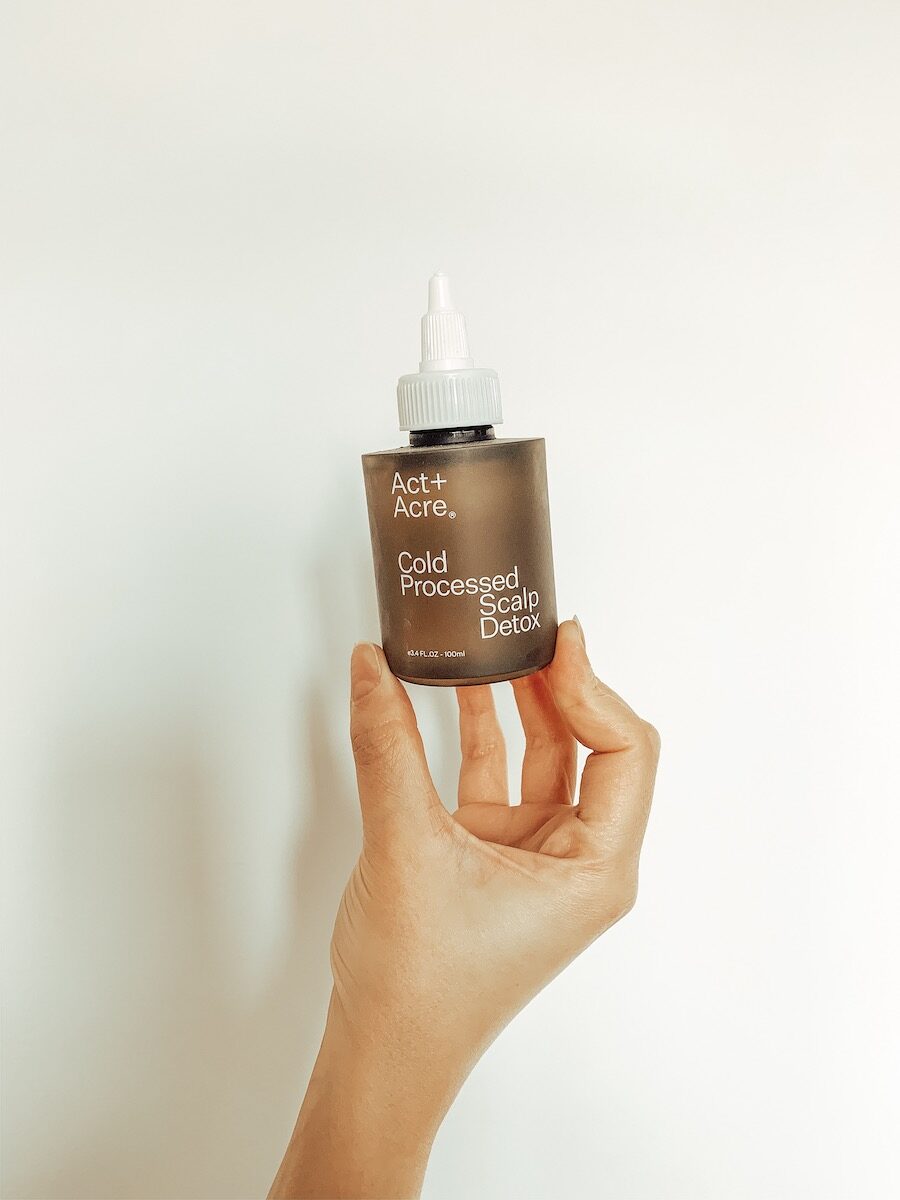 The Scalp Detox is a great addition to my hair care routine! Once a week, I part my hair in all sorts of directions and apply the detox directly onto my scalp. I let it do its thing for 15-20 minutes, and then hop in the shower and double cleanse with their shampoo. You can even use it overnight if you want a super intense treatment!
This is a great product to remove build up while simultaneously providing lots of nourishment back into your scalp. It contains:
Moringa Oil

– A rich source of amino acid, vitamins, and minerals to strengthen hair shaft

Basil Leaf

– Rich in anti-bacterial and anti-fungal properties to reduce excessive dryness and removes impurities

Amaranth Oil

– A squalene antioxidant that locks in essential moisture and combats free-radical damage

Baobab Oil

– Supplies necessary nutrients to hair follicles
Does this brand work for all hair types?
Unfortunately, Sam didn't have a great experience with Act + Acre. The products left her hair extremely greasy and weighed down. As soon as her hair dried, she noticed she had a ton of residue left over! And she followed the instructions to a T. Womp womp!
Sam and I both have pretty thin hair, but mine tends to be more on the dry side. So I think it's safe to say that these products work best if you have slightly drier hair. But tbh, we're not 100% sure as to why these worked so well for me and not for Sam.
Is Act + Acre worth it or not worth it?
Worth it!
If you feel like your hair needs a boost of nourishment, then I would highly recommend you give this brand a try. Keep in mind that everyone's hair is different, and as you saw with Sam, it might not work perfectly for all of you. However, if you're suffering from dry scalp like I was, then I would highly recommend you give this ultra-hydrating hair care line a try!
If you want to try the complete Act + Acre set, be sure to purchase their Essentials Kit to save $13! And don't forget to use our code "GLOW15" for an additional 15% off.
Happy scalp nourishing!