Double the insight, double the clean beauty and double the wellness!
That's right, friends! This How She Glows feature is extra exciting. Our favorite twins, Jennalynn and Jillian have a lot to share with us. As fitness instructors and medical professionals, these two have so much insight on health and wellness.
Let's get right into it!
Tell us a little bit about you and why you started your YouTube and Instagram account.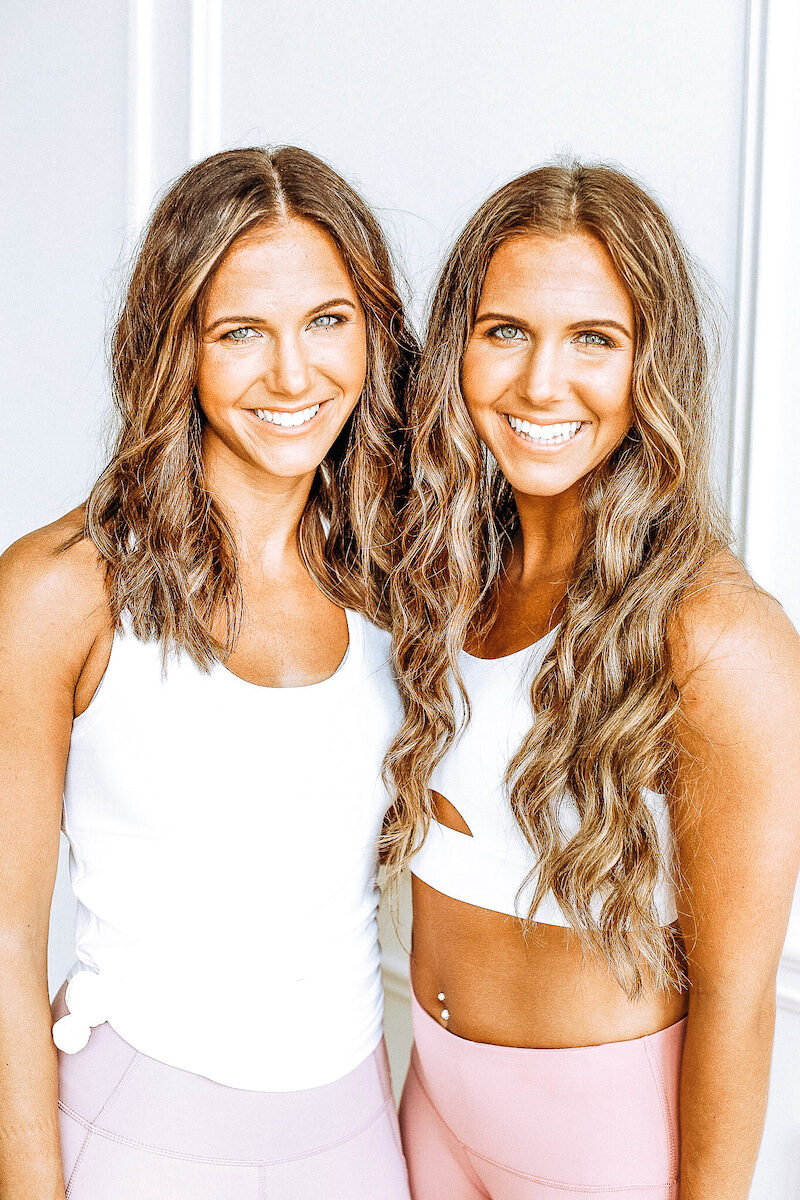 We are identical twins and have always had a passion for health and fitness. Not only are we fitness instructors but we are both medical professionals so we devote our lives to helping others and specifically would like to be on the prevention side of sickness and disease. People always ask us for health/fitness advice and we love sharing things that we have learned through our own personal endeavors.
Recently, Jillian found Beautycounter, and we learned so much just from buying products from the brand. We firmly stand by their mission of getting safer products into the hands of everyone. We firmly believe that small changes whether it may diet related, fitness goals, or making clean swaps for safer beauty products can make a major impact on the lives of women everywhere.
We decided to start our vlog and instagram account solely to empower others – by providing them with information related to overall health, safer beauty products, and fitness tips – to live a happier, more fulfilling LIFE!
What are your AM/PM skin care routines?
Jenna
Jill
However, I just ordered beautycounter's whole new sophisticated skincare line called Countertime Collection! It features a plant-derived Retinatural Complex (Safe for pregnancy) formulated with bakuchiol, which is used in Chinese remedies, and Swiss alpine rose which supports the skin against environmental stressors and helps boost skin's antioxidant defense!! This regimen is designed to visibly firm, plump, and brighten skin. I'm super excited about it, especially the use of peptides in the serum and cream! The supreme crime is like a la mer dupe! Stay tuned for before and after photos and feedback on this.
What's your favorite beauty or wellness product right now? Why?
Jenna
My favorite skincare product I have been using currently that I ABSOLUTELY love is definitely the Beautycounter Countermatch Adaptive Moisture Lotion. It is my favorite moisturizer for everyday! It is great for combo skin like mine so it's a mix of dry and oily skin. It adapts to stress, dry air and cold or hot air. I love combining it with Brightening Oil to help with my overall complexion. To me it smells like cherries, which is just a bonus. It goes on smooth and isn't too thick to clog my pores. I have found my forever moisturizer, seriously!
Jill
My favorite beauty product right now is my Beautycounter Color Pinch Cream Blusher in caramel!!! It gives the best peachy tan glow for summer! It has totally simplified my everyday makeup routine because it is such a multitasker I use it on my cheeks, lips and eyes!!! The formula is so smooth and easy to apply. Also, it is portable and compact perfect to throw in my purse!
What's one product you can't live without?
Jenna
Honestly I could not live without my Primally Pure Charcoal Deodorant. Before I made the plunge to switch to natural deodorant, I read and researched multiple brands. This specific deodorant from Primally Pure was raved about by so many of my peers and the reviews all said the same thing. Honestly, this stuff really works and the ingredients are so pure. I cannot live without it and to me it is worth every penny!
Jill
Beautycounter Dew Skin Tinted Moisturizer! We use color no. 3. This product is amazing because it is both a skincare and a makeup product in one!! It is basically a tinted moisturizer with SPF 20! We use it every single day whether we are going to the gym, groceries, laying outside for a more natural look/light coverage. We also use it underneath our makeup. The first product we ever used that got us hooked on beautycounter. It is SO smoothing, feels weightless and great on its own, but also a great primer before applying the rest of our makeup! Hands down the best product to start with for beautycounter.
What are some clean swaps you've made in your life recently?
Recently- we have made clean swaps on our perfume. This was a really tough one for us because perfume has always been our thing. We discovered the company PHLUR and all of the natural perfumes that they have.
Also Primally Pure Dry Shampoo!! We only wash our hair about 1-2 times per week, so it's nice to have finally found a safe option that is so effective and can keep our hairstyles fresh between washes!!
Jenna and Jill, thanks so much for sharing your clean beauty insight with us! We're so happy you shared.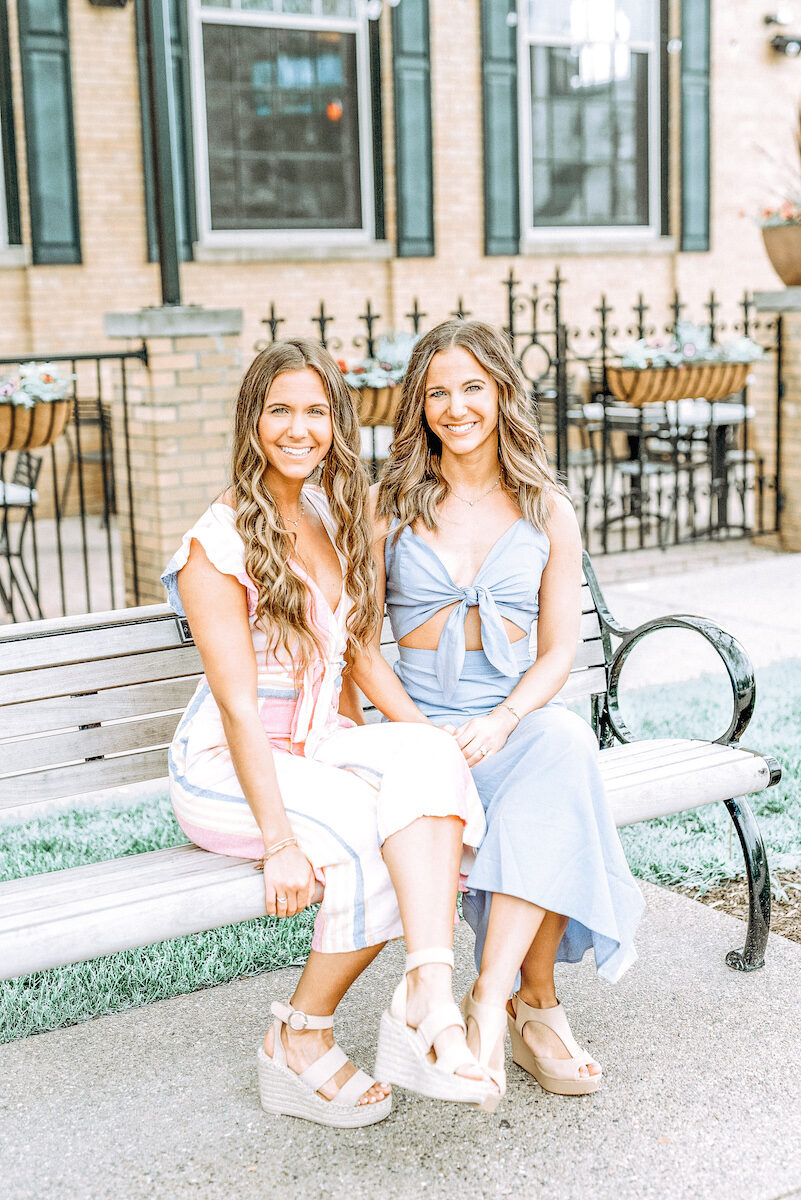 If you are interested in getting more tips from Jenna and Jill, be sure to follow them on Instagram and subscribe to their YouTube Channel.