Okay guys, you asked for it! I finally put together my list of drugstore beauty must-haves! Because let's face it, sometimes you don't have the money or time to spend on exclusive brands you can't find at your local Walgreens, CVS or Target…am I right??
In this list you'll find everything from hair products to makeup to mani/pedi musts! These are products that I buy on a regular basis because 1.) they work and 2.) they don't break the bank.
Sam will get her list together as soon as she's back from her AH-MAZING honeymoon in Greece (ahhh aren't you jealous??), so for now friends, check out my personal list of drugstore beauty must-haves below!
Best Drugstore Beauty Products for Your Hair
Even though Sam and I both love experimenting with trendy brands like Virtue and OUAI for this kinda stuff, we do have #basic brands we turn to when we need a reset.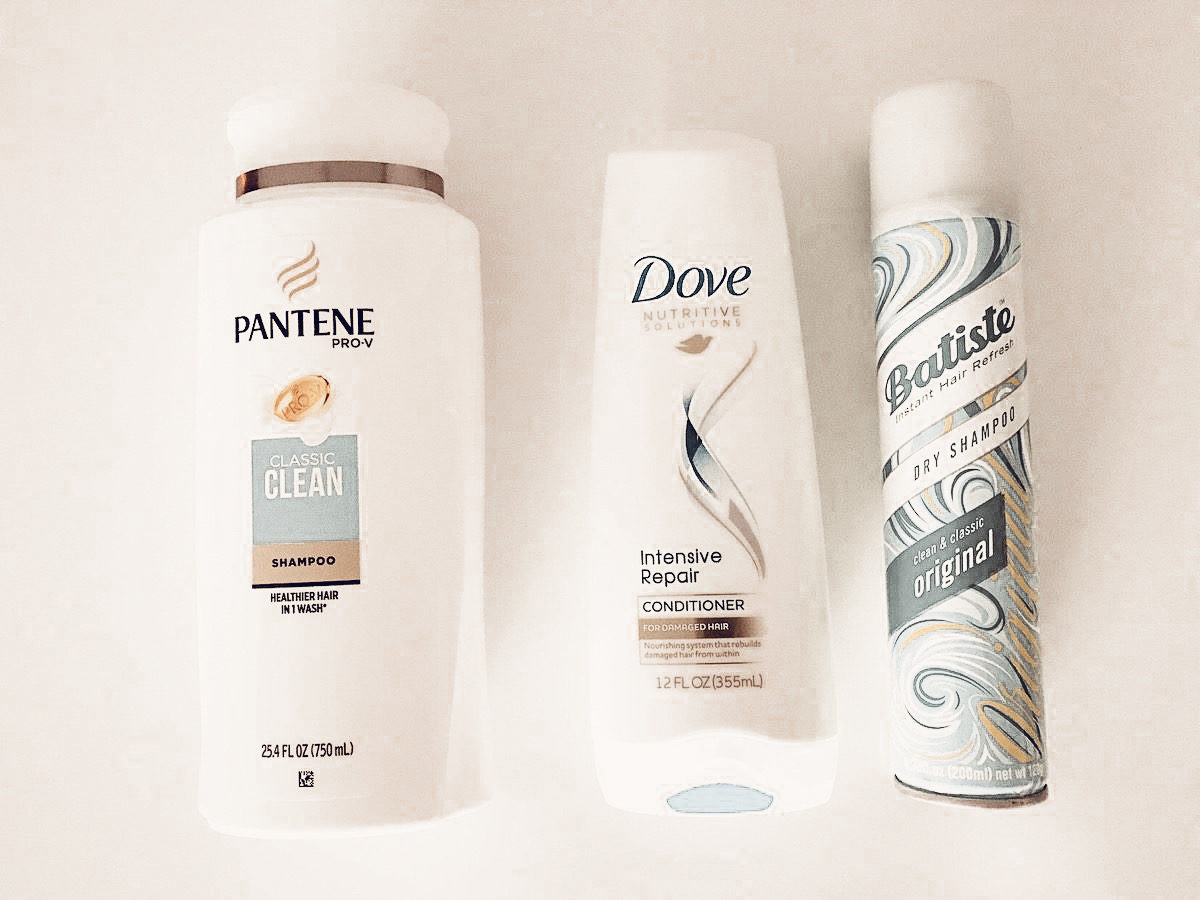 Pantene Classic Clean Shampoo
When it comes to shampoo, I almost always turn to Pantene. Their Classic Clean shampoo gets the job done, cleans my hair and only costs $5. Sooo why not? This is one of those brands I've been using since I was a little kid! It's a great one to have on hand for when my hair is overloaded with product and just needs a nice, deep clean.
Dove Intense Repair Moisturizer
This one is a recent drugstore discovery! About a month ago, I decided I needed a cheaper alternative to my Virtue Recovery Conditioner, but the Pantene Classic Conditioner was NOT doing it for me. My ends looked unhealthy, and I would wake up with frizzy hair.
So I decided to give Dove a shot and got their Intensive Repair Conditioner. OMG guys! This stuff works! Seriously, my hair is soft and shiny the second I wake up in the morning. And my ends look healthier and healthier the more I use it. For $3.99…I'll take it!
Batiste Dry Shampoo
We've told you guys about this one before! But I'm here to tell you again…Batiste has the BEST dry shampoo Sam and I have ever tried. Seriously! A few sprays and our hair is oil free and voluminous.
A few things to note:
It does leave white residue behind, but as long as you massage the product well into your roots, you should be good!
Best Drugstore Makeup Products
Aside from our favorite Garnier Micellar Water, I tend to stick to my trendy #COapproved products like First Aid Beauty, The Ordinary and Grown Alchemist for my skincare needs. Now, I don't think you have to pay and arm and a leg for good skincare products, but I do tend to go for higher quality and better ingredients.
But when it comes to makeup, I'm all about drugstore goodies! (I know makeup is still going on my skin and I should be more mindful about ingredients, but this stuff is sooo good I just can't give it up.) #sorrynotsorry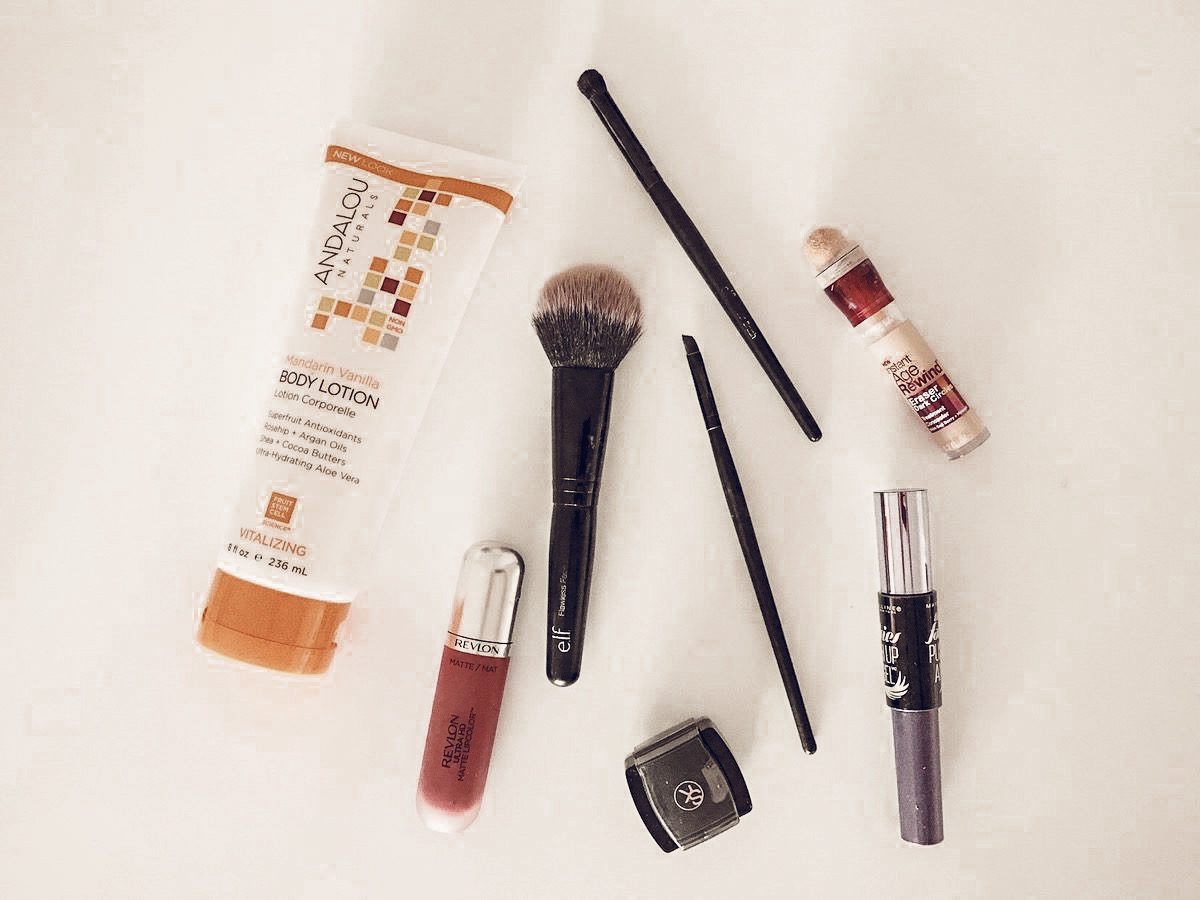 Maybelline Dark Circle Eraser
Guys, this is the best concealer I've ever used. Ever. It brightens up my dark circles and never creases! It blends in so well too. I seriously hope Maybelline never stops making it lol
Now, keep in mind this isn't Sam's favorite (everyone is different!), so don't hate me if you don't love it. But for me, it's the best drugstore concealer I've found so far.
Watch my Everyday Makeup Routine Video to see how it works!
Maybelline Falsies Push Up Angel Mascara
Looove this mascara! And to be honest, I almost like it better than Glossier Lash Slick (gasp!). Even though I love the way Glossier fans out my lashes, the color just isn't dark enough so it looks I barely have any mascara on.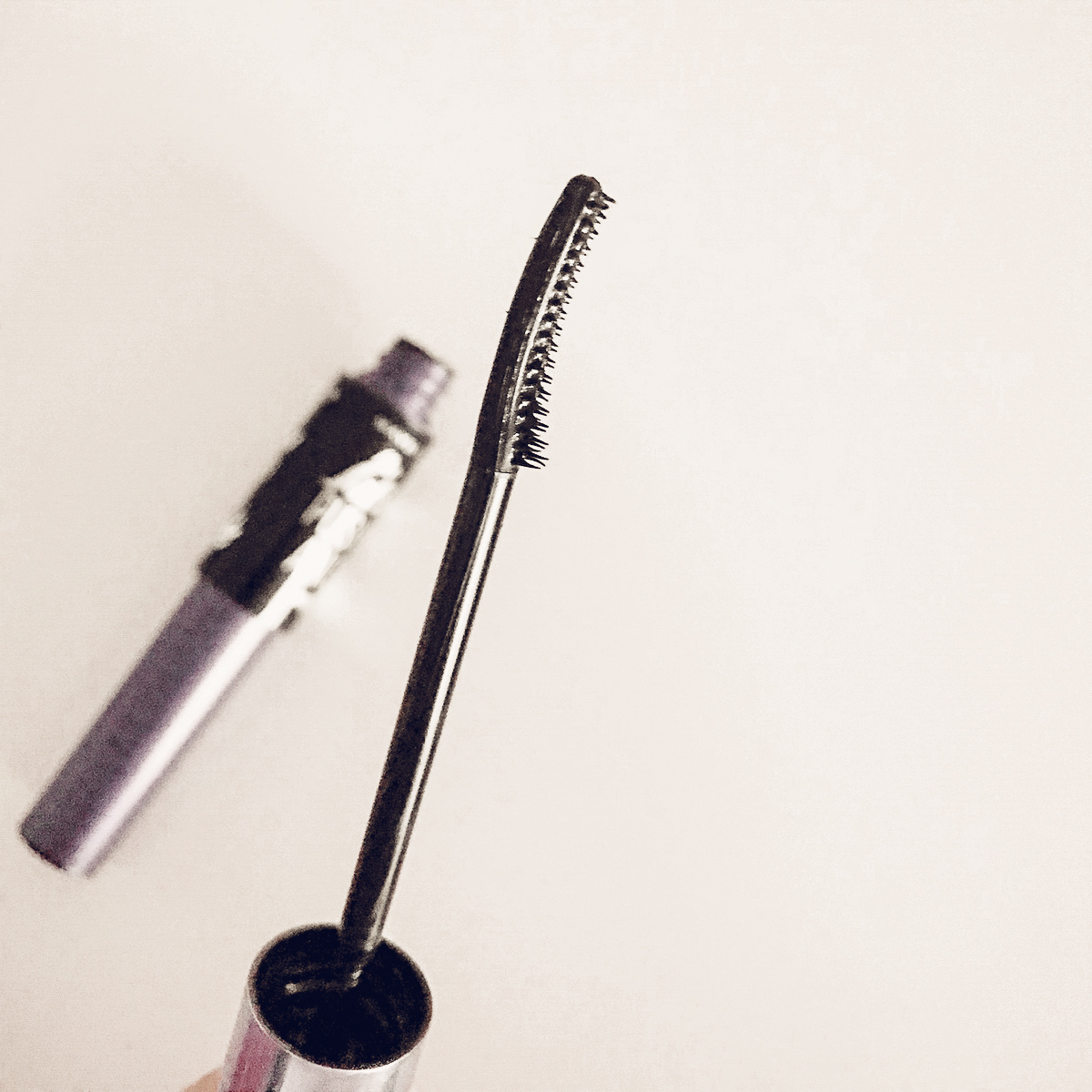 The Maybelline Falsies Push Up Angel Mascara is super dark leaving my lashes looking nice and prominent. I also really like that the brush is more like a curved comb (see pic below!). So it really combs through each lash and defines it.
Revlon Ultra HD Matte Lipcolor
This matte gloss by Revlon is amazing. No joke, it stays on FOREVER. I love to wear this one for weddings or long nights out because I know I won't have to worry about reapplying.
If you don't want to go the Nudestix route for long-lasting lip color, I highly recommend you give this Revlon matte gloss a try!
E.l.f. Brushes + Sonia Kashuk Sharpener
Okay, so another thing I don't like to spend lots of money on is my makeup tools. Because, tbh, I use my fingers for almost everything!
If you're looking for affordable brushes that won't fall apart after the first use, I highly recommend you give e.l.f. a try. I have their Flawless Flash Brush, Small Angled Brush and Contour Eye Brush and love them! I've had these for quite some time now and they're in perfect condition! They're also easy to clean because they dry quickly.
One thing I am super picky about though is my pencil sharpener. I hate when the sharpeners break off my eye liners or aren't sharp enough to give you a nice point. This one by Sonia Kashuk is THE BEST. It's super sharp and also super easy to clean.
Best Drugstore Beauty Products for Your Nails
As much as I absolutely looove getting my nails professionally done, I don't always have the time or the budget to go as often as I'd like. So instead, I've pretty much mastered the art of a DIY mani/pedi. All you need is a little practice and some trusty drugstore products!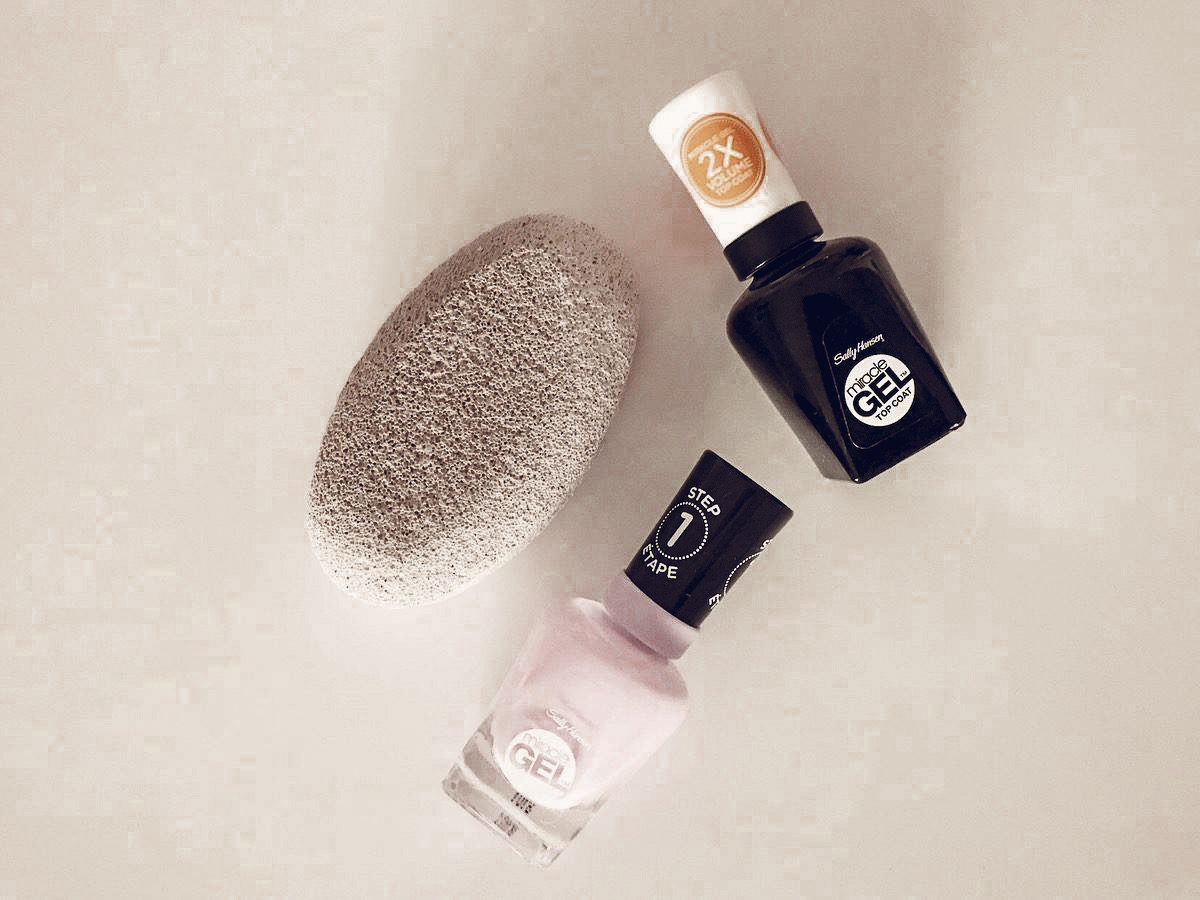 Walgreens Pumice Stone
I know you can get pumice stones anywhere, but my fav is the $4.49 Walgreens Beauty Pumice Stone. It's durable, affordable and gets the job done. Did you know pumice stones are actually volcanic rock?? Their rough texture makes them perfect for an at-home pedicure.
I leave my pumice stone in the shower and use it 3-4 times a week on my heels and calluses. Using a pumice stone on a consistent basis will keep your feet smooth as a baby's bottom…trust me on this one!
Sally Hansen Gel Polish
Okay, let's be real. There will NEVER be an at-home polish option that's as good as getting shellac done. But, I've found that these Sally Hansen Gel Polishes actually last a lot longer than normal polish! This has been great for when I have short trips out of town or weddings to go to.
This polish and top coat combo glides on easily and is chip resistant for about 4-5 days! Typically, my nails chip two or three days in with normal polish. So in my opinion, this is a great second option to getting the real deal shellac done.
P.S. Did you know there's a difference between shellac and gel?? Beware ladies! Always ask for shellac at a salon because it's thinner than gel and thus easier to take off…meaning your nails won't get ruined!
What are your drugstore beauty must-haves?
I hope you enjoyed my list! If you try any of the items above, be sure to let me know. And keep an eye out for Sam's drugstore list coming soon!
Comment below or on our latest Instagram letting us know what your favorite drugstore goodies are!