And no…we're not talking about face coverings to wear in public. We're talking about the face masks that we actually want in our lives.
Since we're all spending more time at home these days, we all have a lot more time for masking! I typically like to incorporate a mask at least 1-2x per week and lockdown has made it increasingly easier to do that!
We figured it would be fun to share some of our absolute favorite face masks in case you're looking for a new one to spice up your at-home routine! Let's get right into it.
---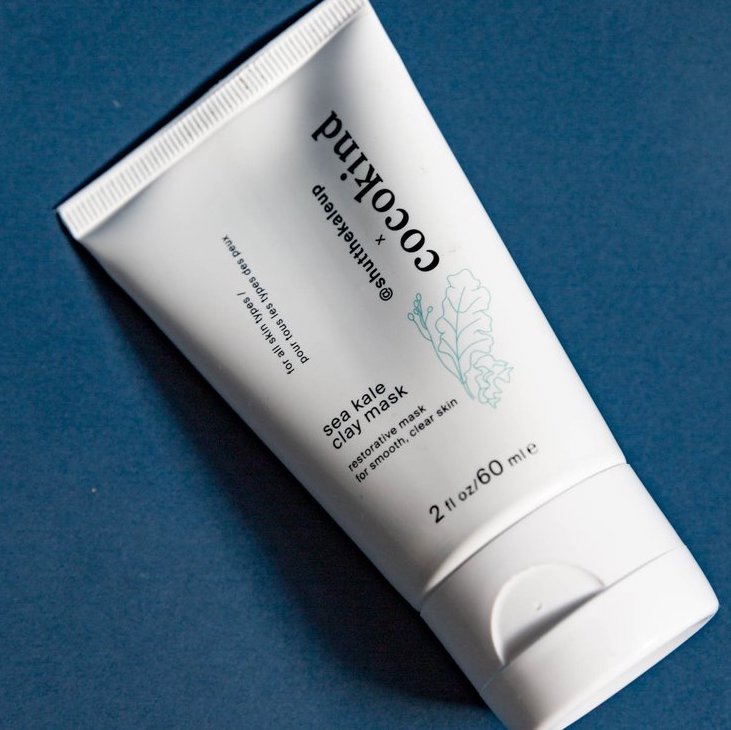 Cocokind x @shutthekaleup Sea Kale Clay Mask
Price: $18
Shop: Cocokind
Best for: Detoxing and smoothing
This may be my all time favorite face mask EVER. That's a big statement. I've tried a lot of masks. There's just something so perfect about how this mask works. First of all, it smells really natural, but soothing…almost spa-like. It applies in a creamy texture that spreads easily. You really only need a thin layer for it to be effective. Which is great, because I never want to run out of this stuff!
It's gentle enough that you could use it daily, but effective enough to see results immediately. I mean what?! And the results? We're talking baby soft, hydrated, yet detoxified skin that will leave you glowing. Seriously obsessed.
Want more Cocokind reviews? We have a giant blog post for that!
---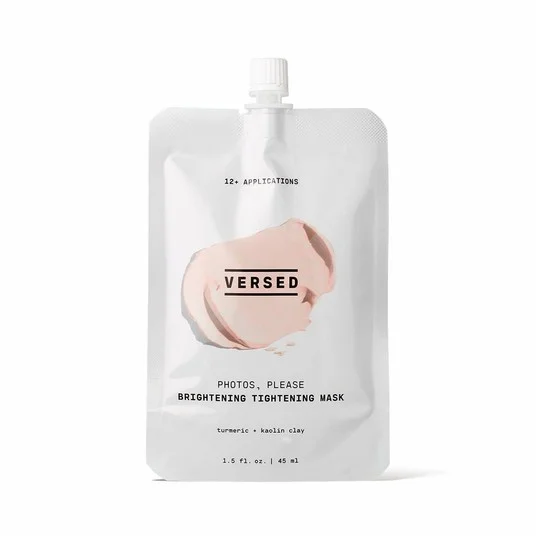 VERSED Photos, Please Brightening Tightening Mask
Price: $9.99
Shop: Target
Best for: Brightening and tightening
We love VERSED for so many reasons, but mainly because they make affordable, clean skincare that actually works. They have a trio of face masks (and we honestly love them all), but this one is by far our favorite. Just like the last mask, it has a creamy texture that applies really well. It smells a lot like your average clay mask, but its very subdued. There's no overpowering scents!
The results? Bright, glowing skin that happens to be a little bit tighter and more plump. It's perfect if you have a photo shoot or a big day where you need your skin looking in tip-top shape! There's also a little turmeric in there which is a great detoxifier and anti-inflammatory if you have any pesky breakouts.
Note: If you want a breakdown on clays in skincare, we have one for ya! Find out which clay is best for your skin type.
---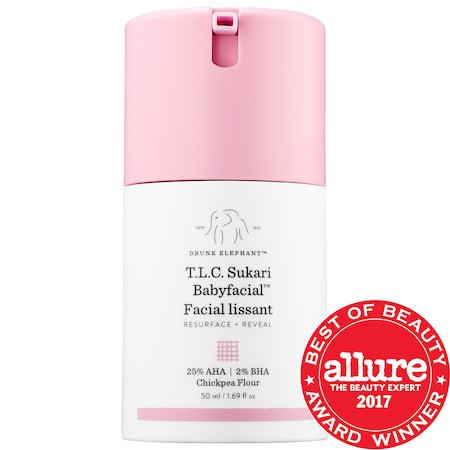 Drunk Elephant T.L.C. Sukari Babyfacial
Price: $80
Shop: Sephora
Best for: Minimizing fine lines and pores
Drunk Elephant has been a big time favorite of ours for a while now. The only problem? The prices! We wish this stuff was just a wee bit more affordable. Here's the thing though, Drunk Elephant really freakin' works. Seriously, all of their products are magical. The Babyfacial, in particular, is a little miracle in a bottle.
I like to think of this product as a replacement for a full-on facial at the spa (great for times like these when we can't go to the spa!). It's that good at getting in there, clearing out those pores and restoring a youthful glow to your face. In fact, I used this as part of my wedding prep routine and I was amazed with the results. The only other con with this mask is it does burn. It's not a very soothing, relaxing mask. The discomfort goes away within the first couple minutes though. Trust me, the results are worth it.
Want more Drunk Elephant reviews? We got you.
---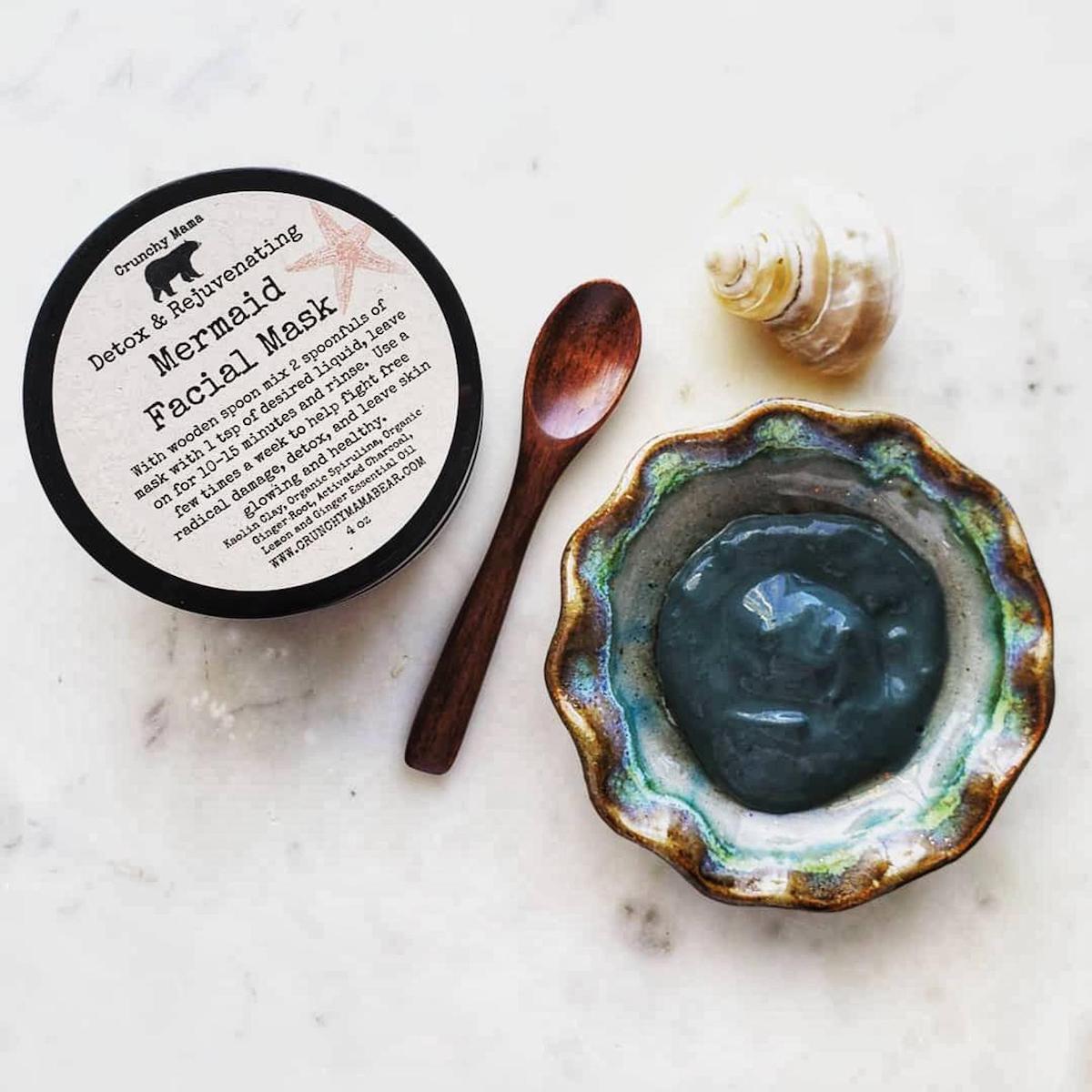 Crunchy Mermaid Facial Mask
Oh man, you guys…we love the Crunchy Mama Bear! She's one of our favorite small businesses to support. She's a current cancer thriver and has turned her passion for clean self-care and beauty products into a small business that we love. While we love so many of her face masks (and seriously, check them all out!), the Mermaid Facial Mask has to be our favorite.
There are so many good-for-you ingredients in this mask…the kaolin clay, spirulina, ginger and activated charcoal are so good for detoxing the skin. Plus the ginger and lemon essential oils really get your skin glowing! This mask smells amazing and sits so well on the skin. You can use this a few times a week – it's totally gentle enough.
Another fav of ours from the Crunchy Mama Bear is her armpit detox mask! If you're looking to make the transition to non-toxic deodorant, you'll want this in your life.
---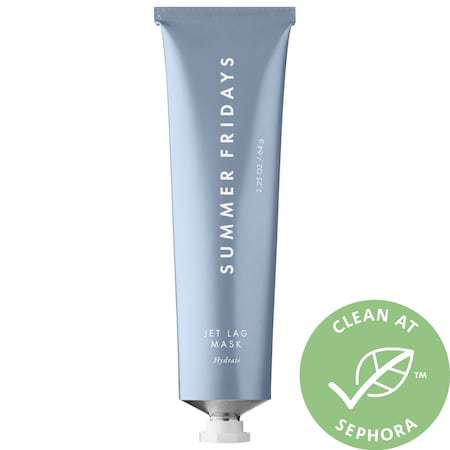 Summer Fridays Jet Lag Mask
Price: $48
Shop: Sephora
Best for: Hydrating and smoothing
If you have dry or dull skin, this is a must have product! It's all the rage for when you're traveling on planes, but really you can use this anytime! While this product is technically a mask, it's not one that you necessarily have to wash off. It's totally up to you. While I do like to wear this on long flights to keep my skin from drying out, I also love to use it as an overnight mask in the winter time to deeply restore and hydrate overnight.
We love a good mask where you can make it your own and don't have to follow all the rules! While this one is a little pricier at $48, it will last you a LONG time. Trust me. I had the same tube for at least 6 months and I was using it almost daily.
Summer Fridays has another great mask that we love too! It smells like pumpkin and its great for exfoliating. We have a full review on both of these here.
---
So, what's your favorite face mask?
Or are you still hunting for the perfect one? Have you tried and loved any of our favorites? Is there one that you love that we absolutely must try? Tell us more!