Anti-Aging Skincare Starts Now
I'm about a year and half away from the big 3-0, and you better believe my anti-aging skincare prep is well underway. And guess what? I'm currently only missing one of the three anti-aging skincare ingredients you need in your 30s, so I'm feeling pretty good right now!
To be honest, I find most anti-aging "tips" out there on the interwebs to be extremely overwhelming. That's why I wanted to narrow this list down to three key ingredients that are easy to incorporate into any routine.
All it comes down to is giving your skin the love (a.k.a moisture and exfoliation) it needs as it transitions through different phases of life. And let's be real, there's no magic trick, product or formula out there that will work for everyone. Signs of aging are inevitable, so we might as well embrace them and simply put in a teeeeeensy bit more effort into maintaining that youthful glow.
Check out the three anti-aging ingredients you need in your 30s below plus some bonus feel-good tips!
1. Vitamin C
If you feel like we're a broken record, that's because we are. (#SorryNotSorry) We can't stress enough how important it is to incorporate vitamin C into your skincare routine. Especially, when it comes to anti-aging.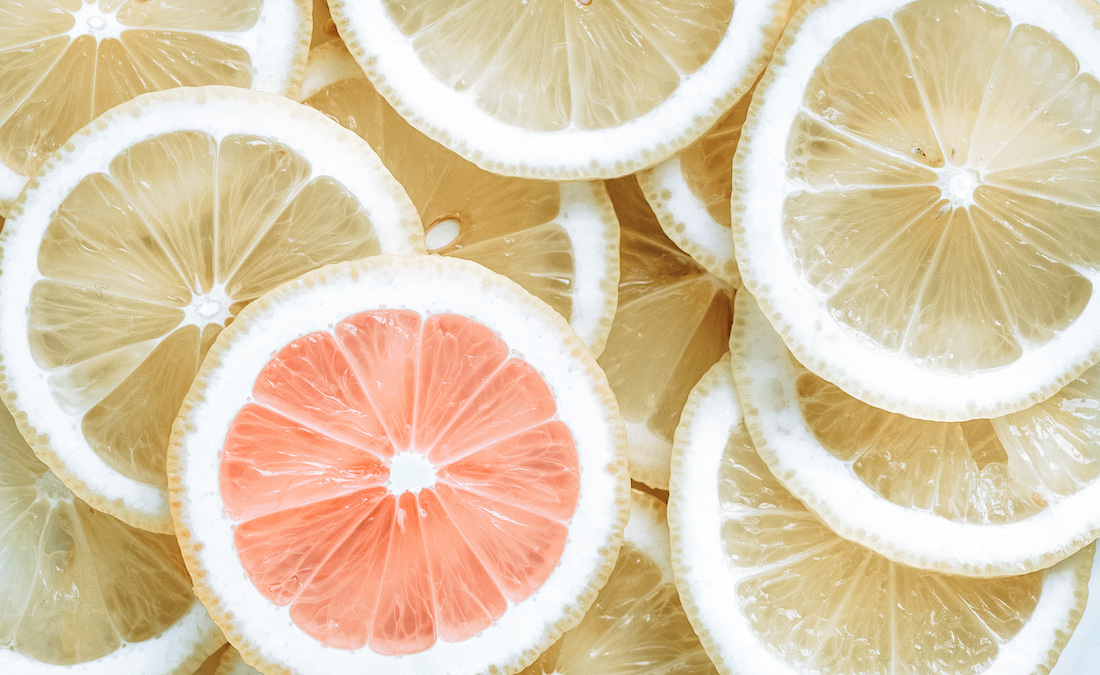 The Benefits:
Protects from free radicals and UV damage
Minimizes appearance of fine lines and wrinkles
Helps lift away dark spots
Brightens skin tone
Pro Tip: Vitamin C is best used in the morning in between toning and moisturizing.
Add to Cart: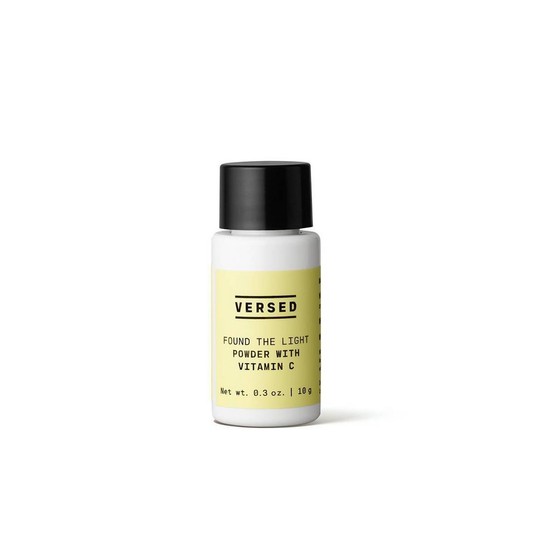 Versed Found the Light Powder
Price: $19.99
Shop: Target
Perks: This powder mixes in perfectly with any moisturizer and gives you an instant glow. It also lasts forever!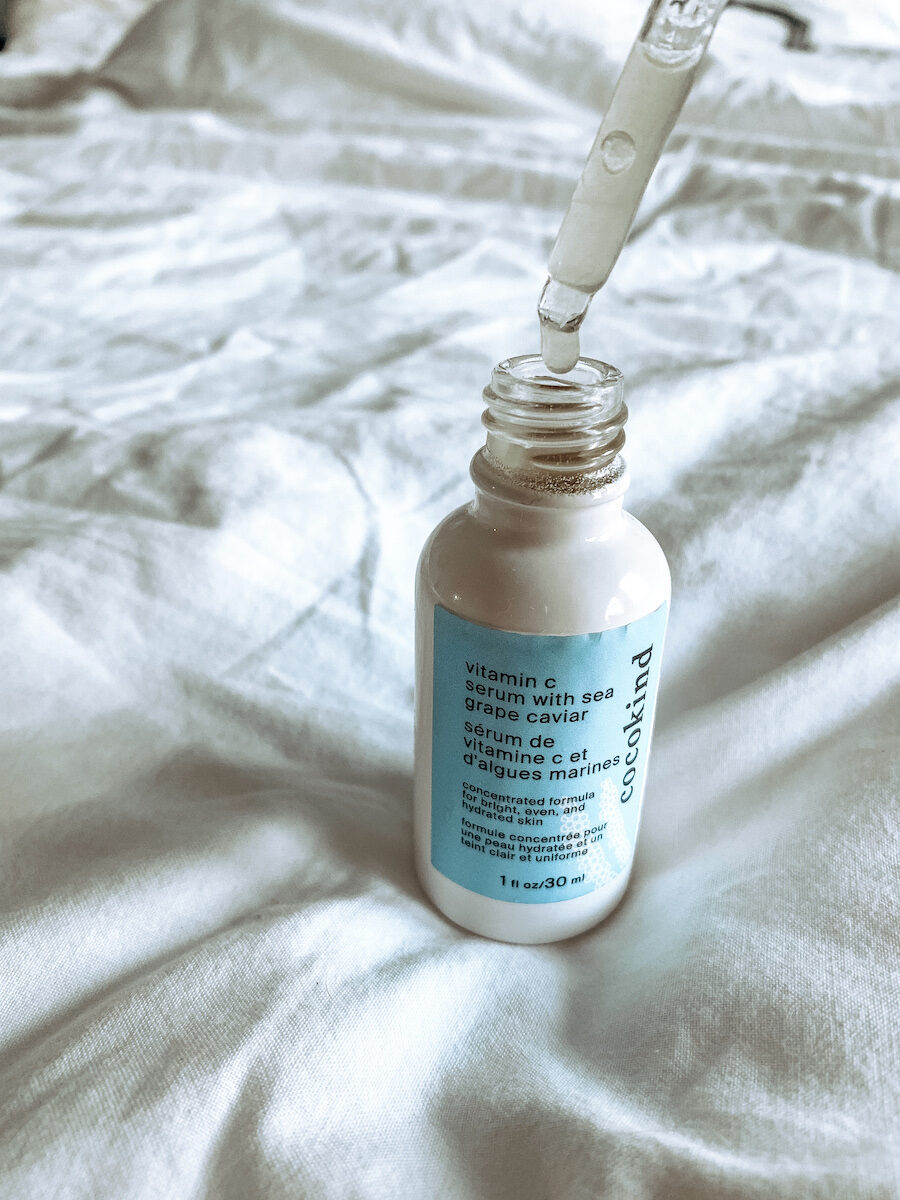 Cocokind Vitamin C Serum
Price: $18
Shop: Cocokind
Perks: This serum is made with a winning combination of vitamin C and sea grape caviar, meaning it promotes collagen production and boosts hydration.
---
2. Retinol
This is the one ingredient I'm missing in my routine right now! It's no mystery retinol is an anti-aging must-have. While retinol totally dominates in the cell turnover department, it can also be very aggressive and lead to irritation, redness and excessive dryness. We recommend you incorporate retinoids in very small amounts a couple of times a week to start. Think marathon, not sprint!
If you're confused about the difference between retinol, retin-A and retinoids, you're not alone! Check out this post for a full breakdown.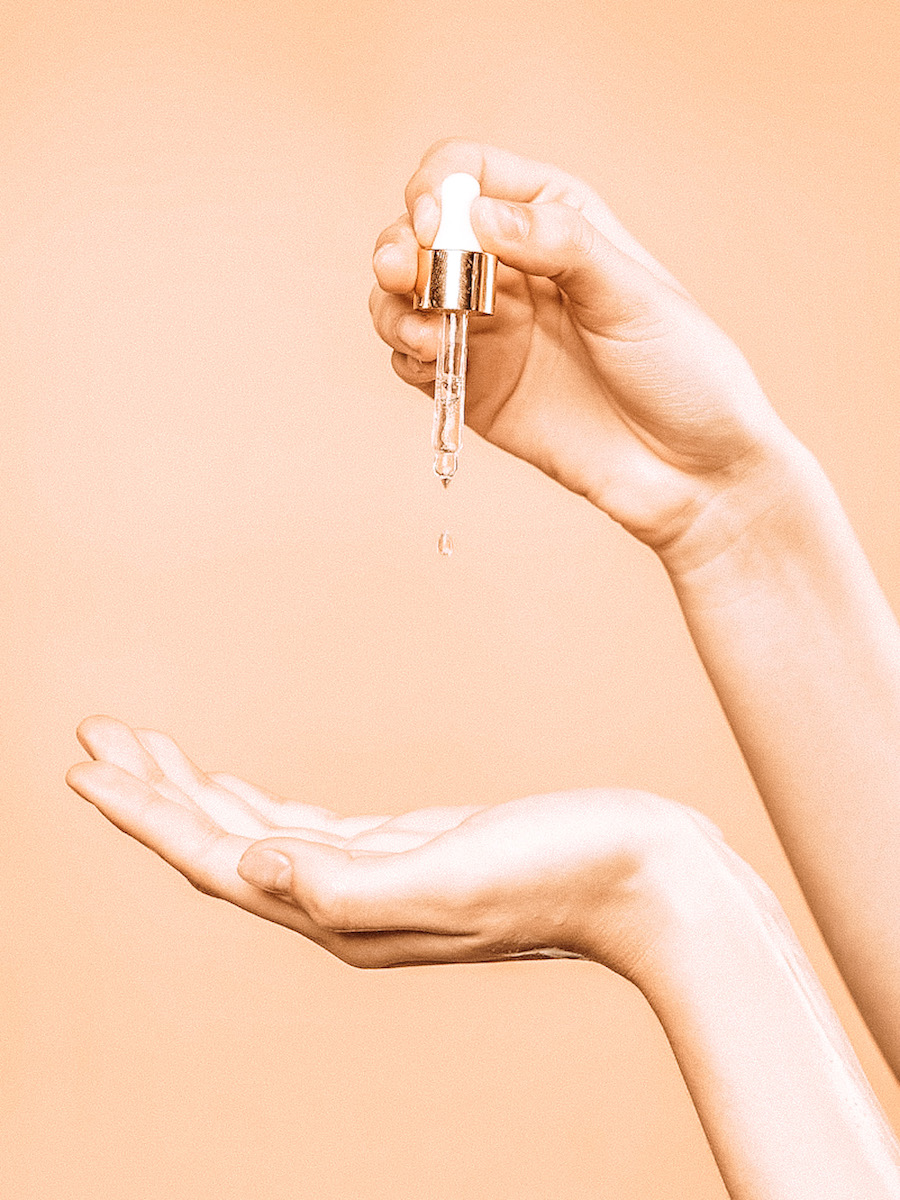 The Benefits:
Promotes skin renewal
Brightens skin tone
Boost collagen production
Reduces spots and sun damage
Targets wrinkles and fine lines
Pro Tip: Retinol increases your skin's sensitivity to the sun, so it is best applied at night before your favorite moisturizer. For a natural, more gentle alternative, we recommend you try bakuchiol.
Add to Cart:
Drunk Elephant A-Passioni™ Retinol Cream
Price: $74
Shop: Sephora
Perks: This cream is made with a pure form of vegan retinol along with supporting peptides and vitamins to help boost anti-aging effects. It even contains fatty acids to help soothe sensitivity!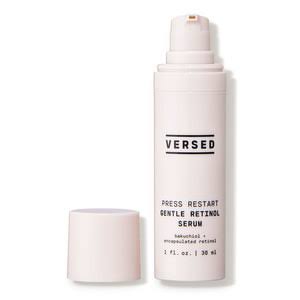 Versed Press Restart Gentle Retinol Serum
Price: $21.99
Shop: Target
Perks: This serum is made with microencapsulated retinol, which sends the active ingredient deep into the skin without causing surface irritation. It also contains bakuchiol, so you get a win-win gentle combination!
---
3. SPF
The number one thing we can all do at any age to protect our skin from signs of aging is wear sunscreen. It's as easy as that! While it may seem tedious and unnecessary to wear sunscreen every day, it's an absolute must. Plus, there are so many amazing SPF options out there now. The days of white pasty residue are long gone!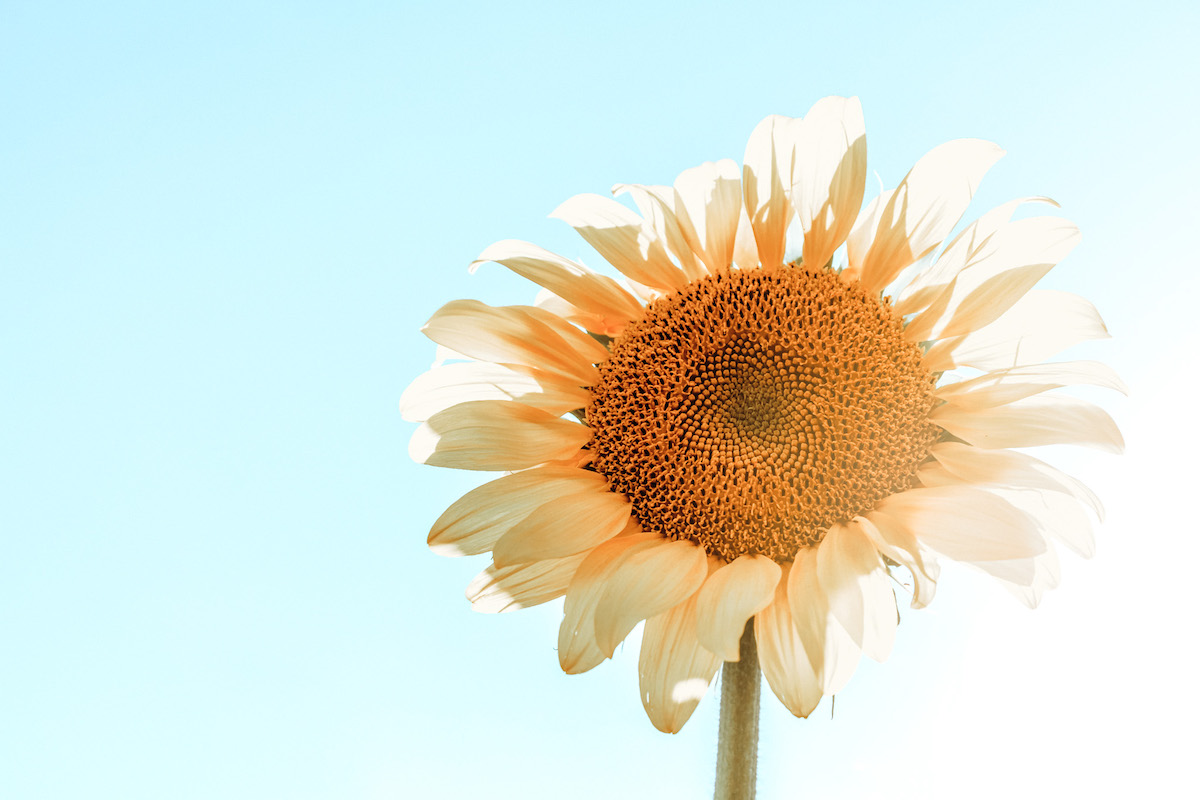 The Benefits
Protects from UVA and UVB damage
Reduces of brown spots and hyperpigmentation
Prevents fine lines and wrinkles
Helps retain moisture
Pro Tip: Always apply SPF as the last step in your morning routine, and look for broad spectrum sunscreens with an SPF of 30 or more.
Add to Cart: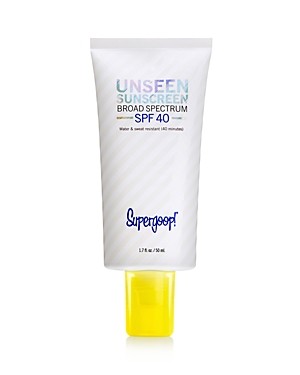 Supergoop! Unseen Sunscreen
Price: $32
Shop: Sephora
Perks: This totally weightless formula doubles as a makeup primer, spreads easily, absorbs quickly and doesn't cause breakouts.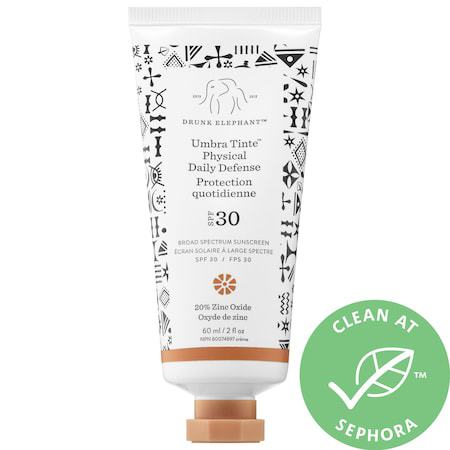 Drunk Elephant Umbra Tinte™
Price: $36
Shop: Sephora
Perks: This sunscreen also contains a light tint to help even out your skin tone. It's also light and airy and doesn't clog your pores.
---
Bonus Anti-Aging Tips
Here's a few more feel-good things you should be doing when it comes to anti-aging in your 30s. (And really theses apply to anyone at any age!)
1. Give yourself a facial massage every morning or night.
Put on your favorite song, grab a facial roller or Gua Sha stone and give yourself a nice little lymphatic drainage massage. Not only with this help de-puff and detoxify your skin, it also acts as a natural face lift! When done consistently, you'll see a reduction in fine lines, wrinkles and saggy skin. Plus, it feels amazing!
Check out this video for a quick tutorial:
2. Apply your entire skincare routine from your forehead down to your chest.
Most of us are notorious for forgetting about our necks and chest. I'm one of those people! However, it's really important to take care of our skin beyond just our face. An easy to rule to follow is to apply every single product in your skincare routine from your forehead to your chest. Cleansers, toners, serums, moisturizers…bring it all down friends!
3. Sleep on a silk pillowcase.
Not only will this help keep your hair healthy and tame, but it also helps keeps your skin supple and hydrated. Regular pillowcases absorb oils and product off our face leaving us more susceptible to dehydration. Silk pillowcases, on the other hand, keep moisture in tact and prevent wrinkles from forming.
I currently have this one in Amazon cart!
There you have it! Anti-aging skincare in your 30s.
Easy enough, right?!
The two things I'll be focusing on this coming year are adding retinol into my routine and finding the perfect silk pillowcase. Which of these ingredients and/or tips will you be incorporating into your anti-aging routine next? Comment below or connect with us on Instagram to chat!