Let's start with the basics…
What the heck are the differences between tinted moisturizers, BB creams and CC creams?!
Tinted moisturizer

is the lightest of the three.

It provides sheer coverage and can technically be used to replace your daily moisturizer. (Personally, we still like to use our regular moisturizers first and then follow up with a tinted one.) Of the three, tinted moisturizers tend to offer the most benefits being that they are less makeup and more skincare.
Like a regular moisturizer but with color pigments to help even out skin tone
The lightest of the three types of creams
Typically contains SPF
Main purpose is to moisturize and protect the skin
BB cream

(a.k.a. "beauty balm") is the next step up from a tinted moisturizer!

BB creams are meant to both prime and moisturize your face while giving you buildable coverage that is similar to a light foundation. The nice thing about BB creams is that, unlike heavy foundations, they tend to not clog your pores as much. However, these beauty balms definitely provide a significant amount of coverage. We like to save these for big events!
Meant to prime and moisturize
Provides buildable coverage
Great at concealing blemishes and imperfections
Don't come in many different shades
CC cream

stands for "color correction" or "complexion corrector" and is the thickest of the three.

CC creams tend to cover up slightly more than BB creams and are typically jam packed with extra "skin benefits" to help with things like acne, anti-aging, oil control and sun damage. In the end though, CC creams are really mostly used for correcting skin tone issues by reducing redness and discoloration.
Slightly thicker than BB creams
Usually provide SPF and more coverage
Are best at color correcting and brightening the skin
Often formulated with anti-aging properties
What skin types work best with tinted moisturizers, bb creams and cc creams?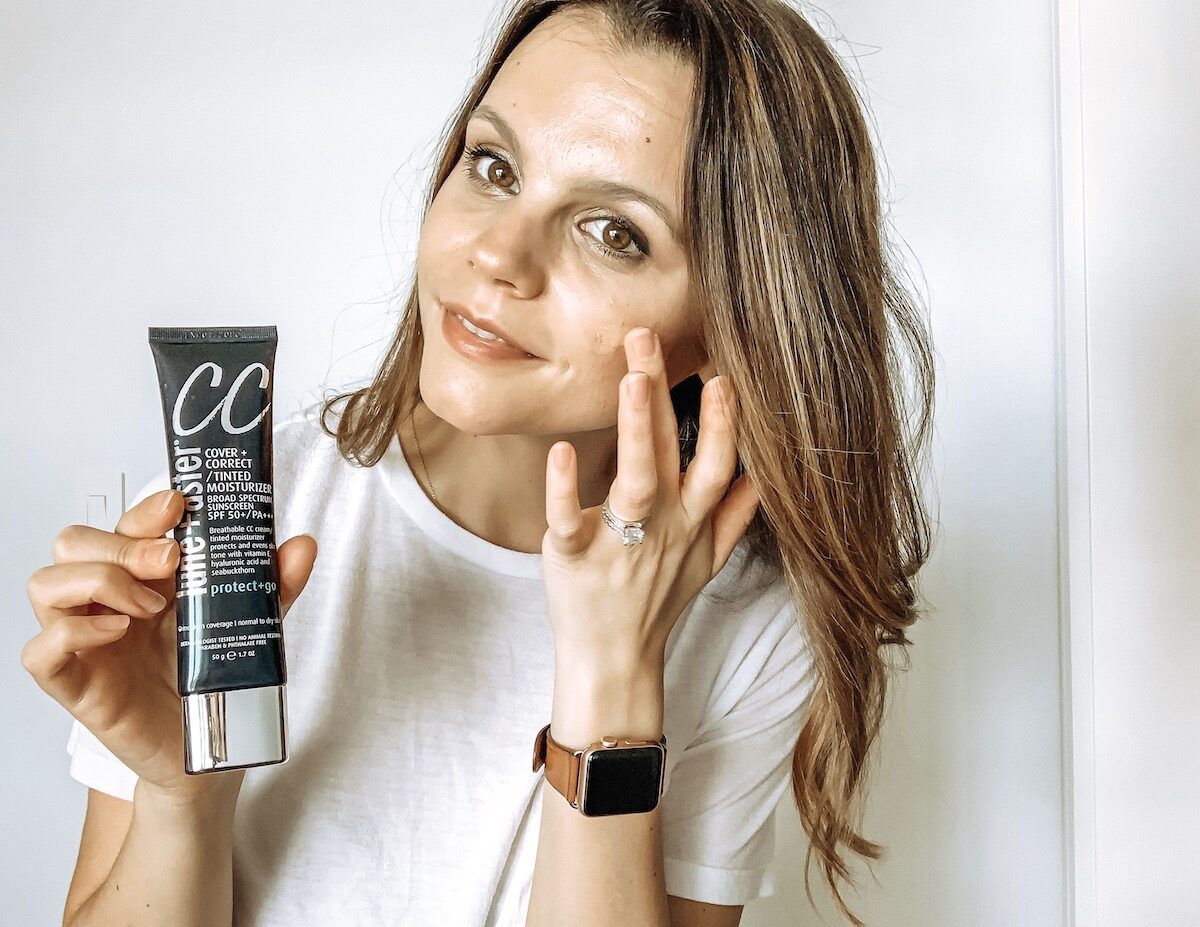 In our opinion, tinted moisturizers tend to work best for combination, dry and even-toned skin being that their main purpose is to moisturize, not cover up. Since they are lighter in consistency, they are the least harmful to your pores, which is great if you have sensitive skin as well! But again, they are not meant to completely cover up blemishes or spots.
BB creams work well for those with dry skin. They tend to be thicker in consistency meaning they provide more protection to your skin's moisture barrier. BB creams can come with all sorts of varying skin benefits depending on the brand you buy, but the majority of them will be great at keeping your skin hydrated throughout the day.
CC creams are best for oily, uneven or aging skin since they provide more coverage. The color correction properties are great for those with blotchiness, redness, hyper-pigmentation and age spots. Also, being that they are lighter than your typical foundation means they won't leave you looking "cakey"!
Check out our breakdowns of all the tinted moisturizers, BB creams and CC creams we've tried over the past few years!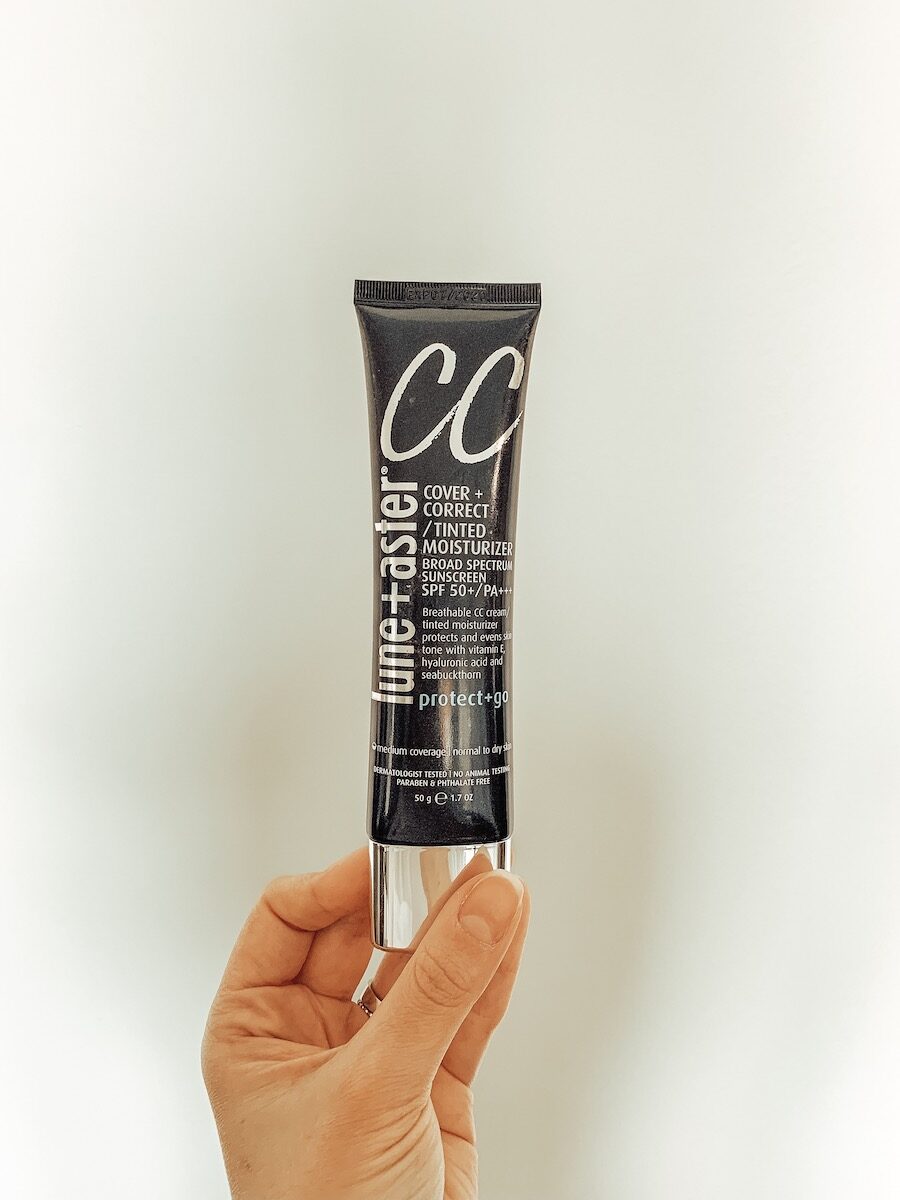 Lune + Aster CC/Tinted Moisturizer Cream
Price: $52
Shop: Amazon or Blue Mercury
Perks: SPF 50 | Dermatologist Tested | No Animal Testing | Paraben & Phthalate Free | Vegan
Lune + Aster CC Cream Pros and Cons
This is by far one of my all-time favorite CC/tinted moisturizers! I've been using it for about 7 months now, and I think it's going to be one of those products I constantly go back to. Now, you might be wondering, "What the heck is a cc/tinted moisturizer?" The answer I like give is: it has the light consistency of a tinted moisturizer with the color corrective properties of a CC cream.
This cream has both vitamin E and hyaluronic acid in it, meaning it's like a major moisture bomb for your skin. If you have dry skin, this one's for you!
Pros:
Perfectly creamy texture
Provides light to medium coverage
Formulated with SPF 50 meaning (kill two birds with one stone!)
Has little to no smell
Leaves a nice, dewy finish
Cons:
Rubs off easily on clothing
Tendency to look oily towards the end of the day
It's a little pricey…but you get A LOT of product in the tube!
Worth it?
Worth it.
---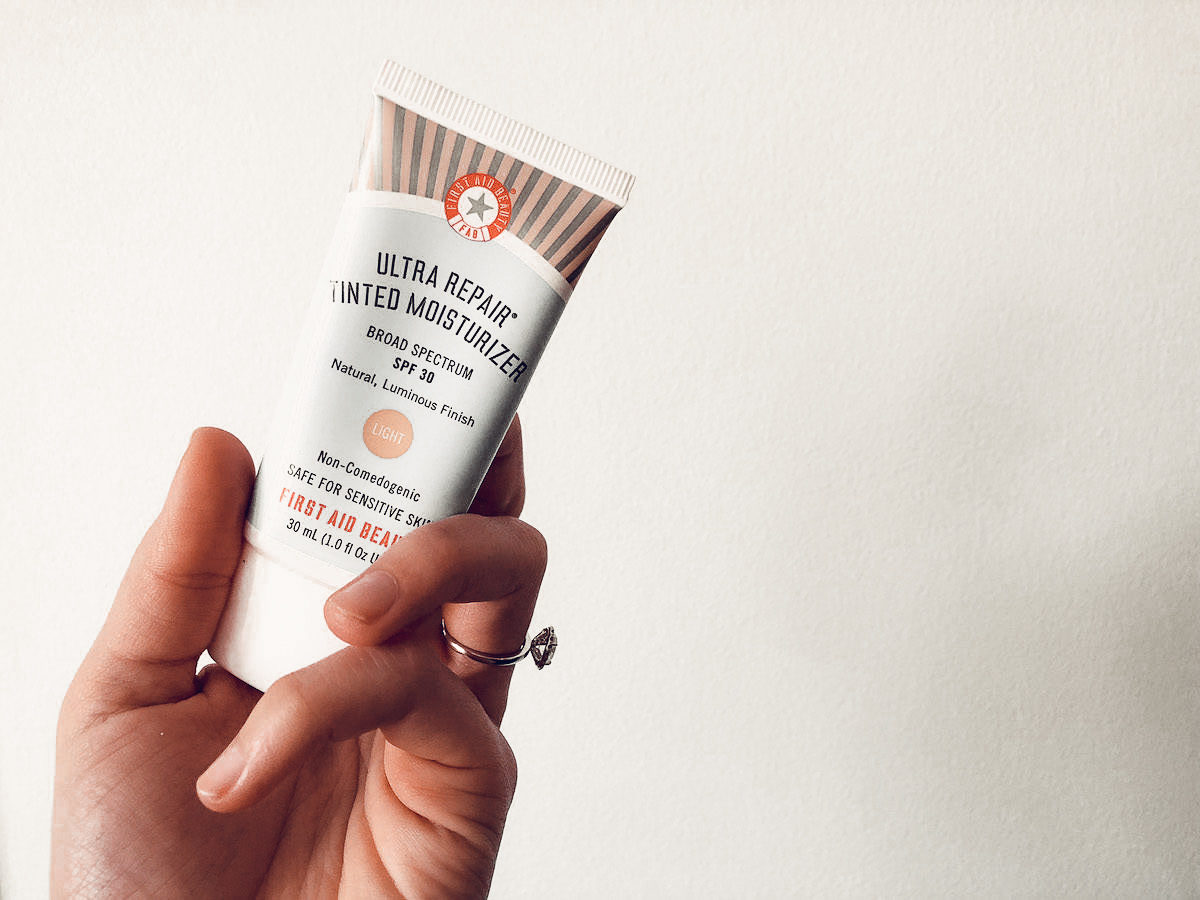 First Aid Beauty Tinted Moisturizer Pros and Cons
You've heard us talk about this one A LOT! And that's because it's become a total staple in our makeup routines. If we're ever in doubt about a new product we're testing and need to go back to the basics, we always go for the First Aid Beauty Tinted Moisturizer. But like with anything, it does have its pros and cons!
Pros:
Really light and never clogs our pores
Has SPF 30
Feels really soothing on the skin
Doesn't wear off throughout the day
Comes in 9 shades!
Cons:
Has a tendency to pill depending on what skincare products you use underneath it
Can make you look oily at the end of the day
Worth it?
Worth it.
---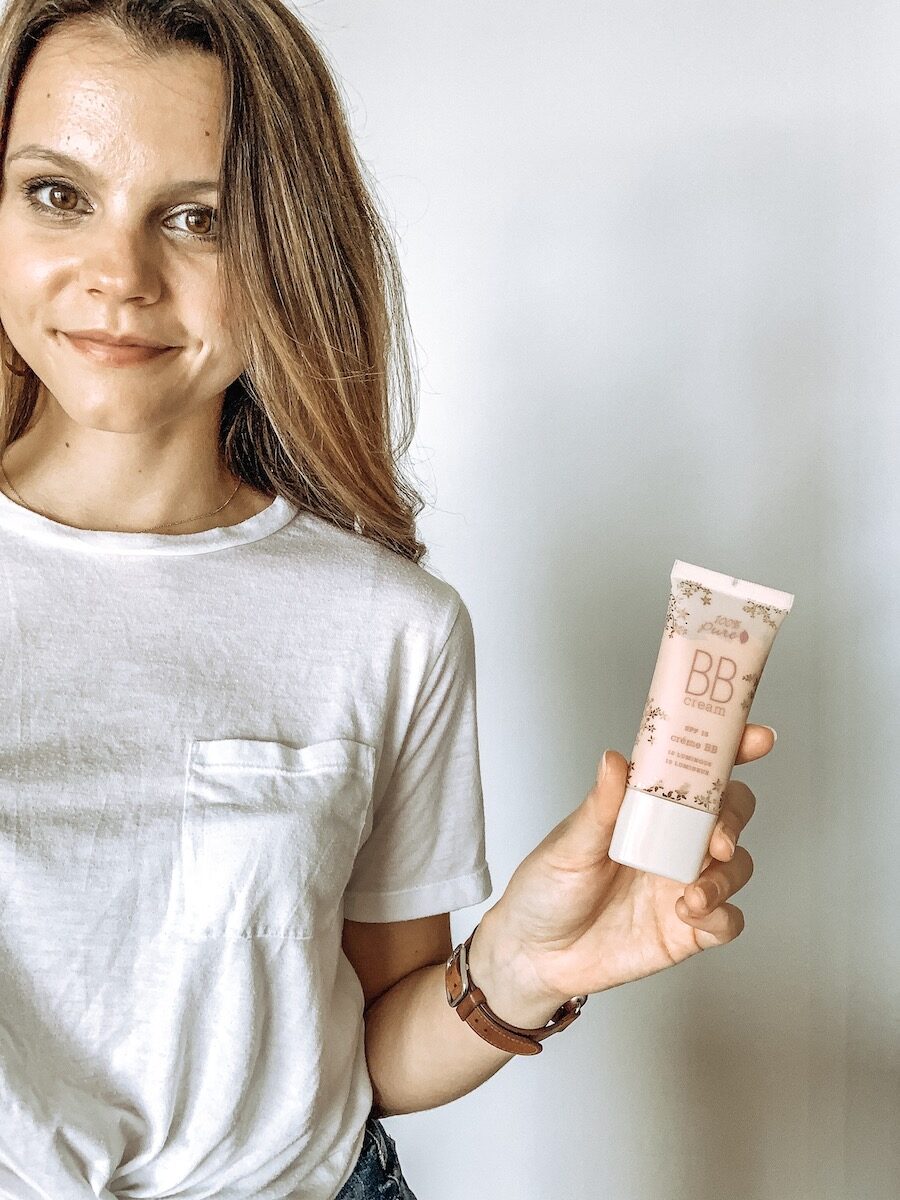 100% Pure BB Cream Pros and Cons
This is one of those products that I wish I loved but absolutely DID NOT! Ugh, so frustrating. I was looking to try a BB cream that would provide a good amount of coverage that wouldn't clog my pores or make me look like a shiny monster by the end of the day. After looking up 100% Pure BB Cream reviews and videos, I was totally sold! Clean ingredients, great reviews, perfectly dewy finish…what more could I want?
Unfortunately, this BB cream broke me out like crazy. It has a really thick consistency and is super hard to apply. And it doesn't come with SPF!
Pros:
Made with all natural ingredients
Smells amazing
Buildable coverage
Leaves your face looking flawless in the AM
Cons:
Broke me out!
Only comes in 3 shades
Very thick consistency…hard to apply.
Looks oily at the end of the day
No SPF included
Worth it?
Not worth it.
---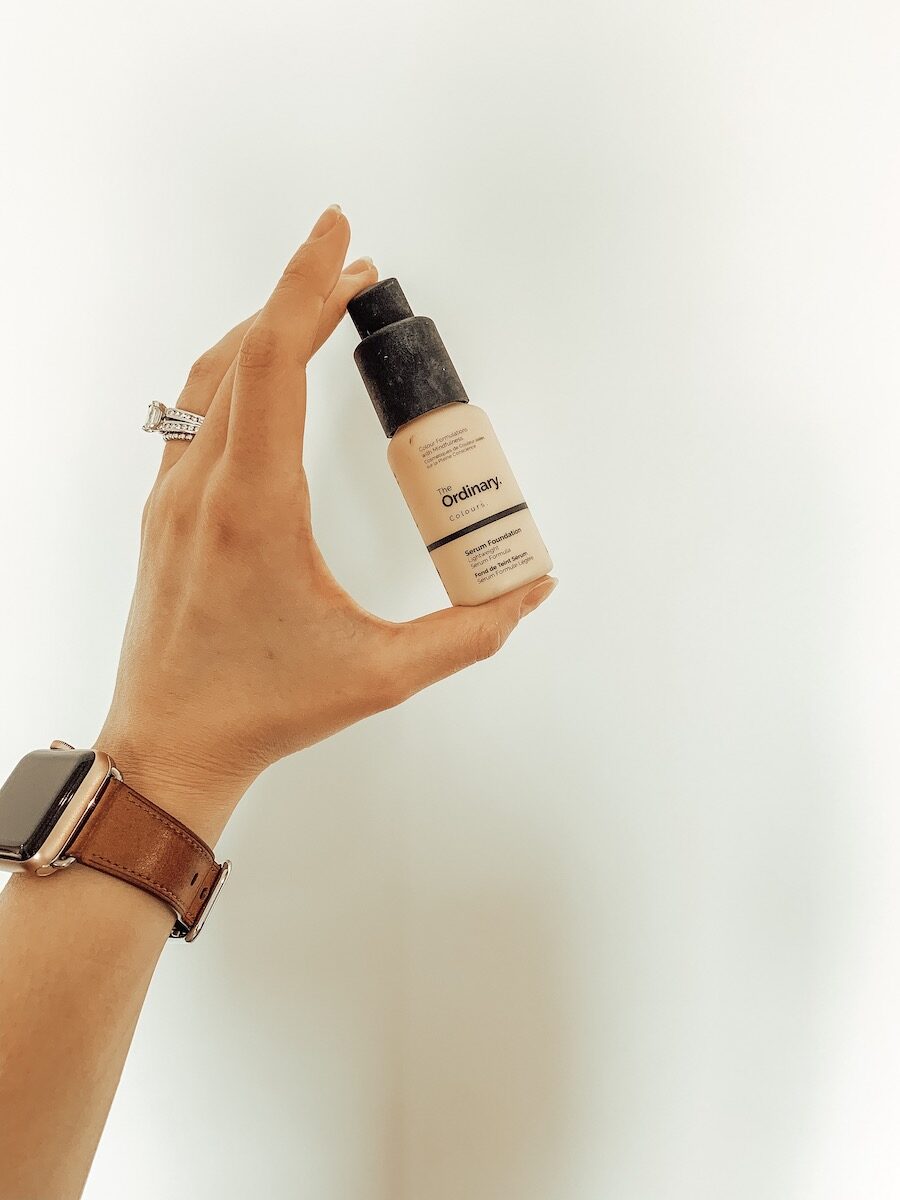 The Ordinary Serum Foundation
Price: $6.70
Shop: The Ordinary Website
Perks: pH Neutral | Alcohol Free | Oil Free | Nut Free | Vegan | Gluten Free | Cruelty Free
The Ordinary Serum Foundation Pros and Cons
OMG, OMG, OMG!! Guys, this is our new favorite "foundation" ever. I put foundation in quotes because this is really more like a skin tint, meaning it's even lighter than a tinted moisturizer. However, it provides amazing coverage much like a foundation but with no heaviness in sight.
To be totally honest, Sam and I have only been using this product for about two weeks. So it's really early for us to be telling you we love it so much…but we just can't hold in our excitement! This serum foundation has a velvety smooth finish and comes in a million different shades. It's actually made to look so natural that they claim "three shades or more will suit most skin tones."
Pros:
Super light consistency but high coverage
A tiny bit goes a long way
SO CHEAP OMG
Contains SPF 15
Comes in 21 shades!
Cons:
Contains coconut oil so it could clog your skin (we haven't seen breakouts yet!)
Need to use a Beauty Blender or sponge to blend in well
Can look oily at the end of the day
Worth it?
Worth it.
---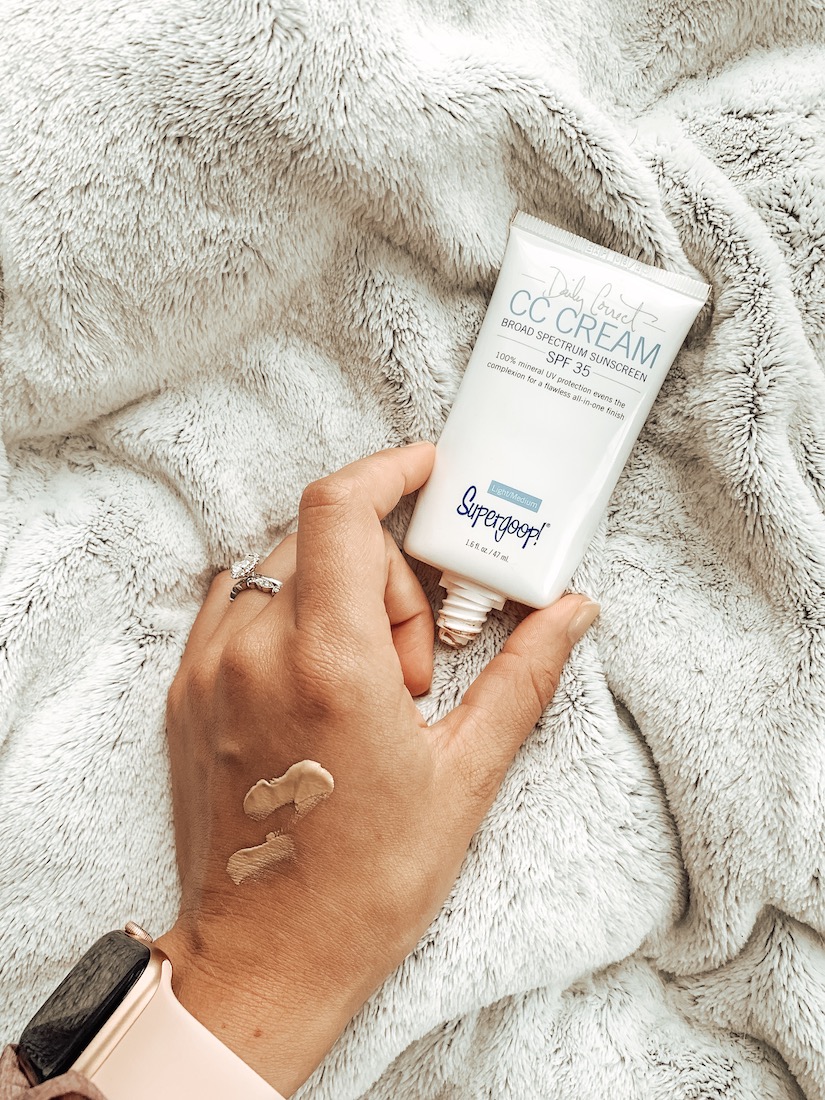 Supergoop! CC Cream Pros and Cons
Sam here! I'm obsessed with a few Supergoop! products so I figured the CC cream would be an easy addition to my routine! While I don't hate it, I also don't love it. Actually, this is the product that made me decide to never use a CC cream again….mostly because it was just way too thick for me! I'm not a big makeup fan to start with and CC cream is just too close to a heavy foundation for me.
Regardless, this product does what it's supposed to do: color corrects and protects from the sun! In fact, it color corrects so well that I wear it on special occassions nowadays and that's about it. Other than that, it's just too heavy for daily wear for me!
Pros
Excellent coverage
Fairly priced
Mineral-based SPF (a.k.a. healthier for you!)
Super clean ingredients
Cons
Doesn't wear well through the day
Thick consistency makes it hard to spread on evenly
Can cause breakouts due to heavy consistency
Worth it?
Not worth it.
---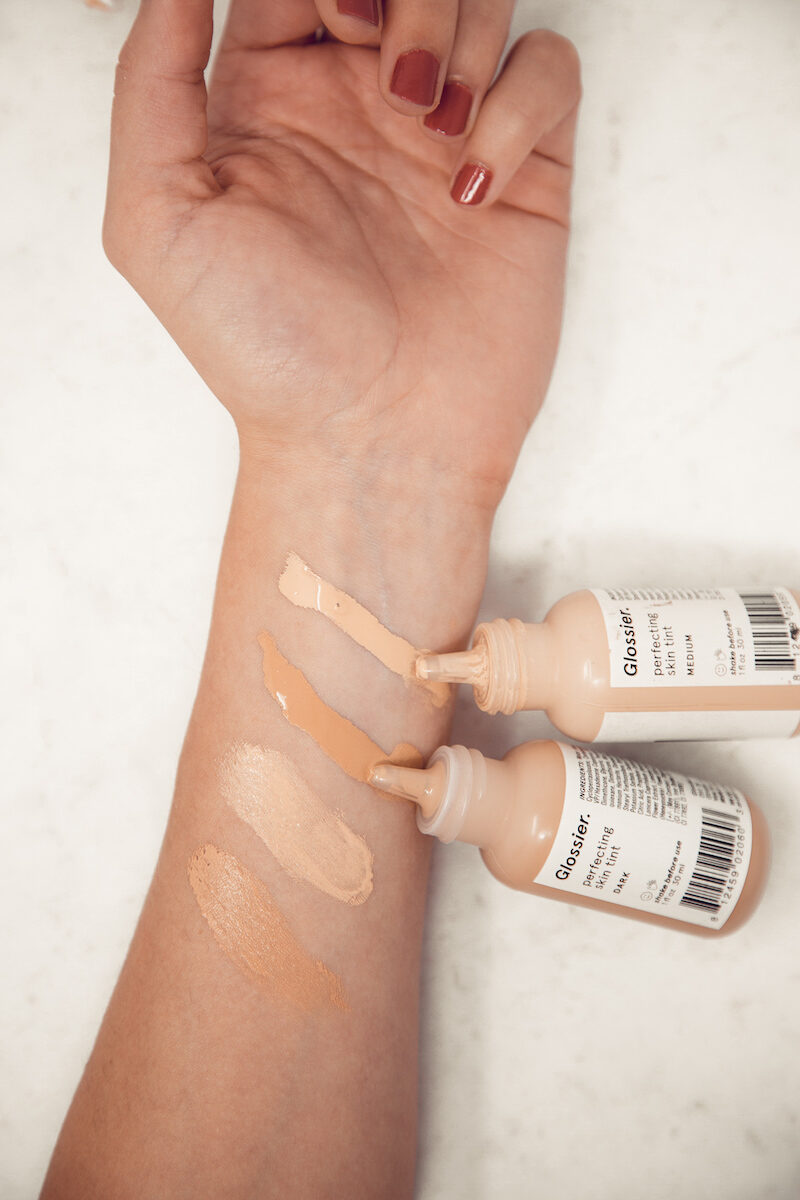 Pros and Cons of Glossier Perfecting Skin Tint
First of all, let it be known that I'm obsessed with all things Glossier. In fact, I've tried so many of their products, I had to do a giant review to get my thoughts straight. If you've read that post, you'll know there are many Glossier products I'm obsessed with but unfortunately the Perfecting Skin Tint is not one of them.
While I love the price point of this product, it just doesn't cut it in too many departments! But if you're a gal that likes to keep your makeup as natural as can be, this may be your new obsession. At the end of the day, Glossier made this product for the girl that wants makeup that's so close to natural that it's basically just skincare. And that's what we have here.
Pros
Price is fair
Comes in 12 shades
Super lightweight and won't clog your pores
Cons
So sheer it's almost like you aren't wearing anything
Totally wears off by the end of the day
No SPF protection
Worth it?
Not worth it.
---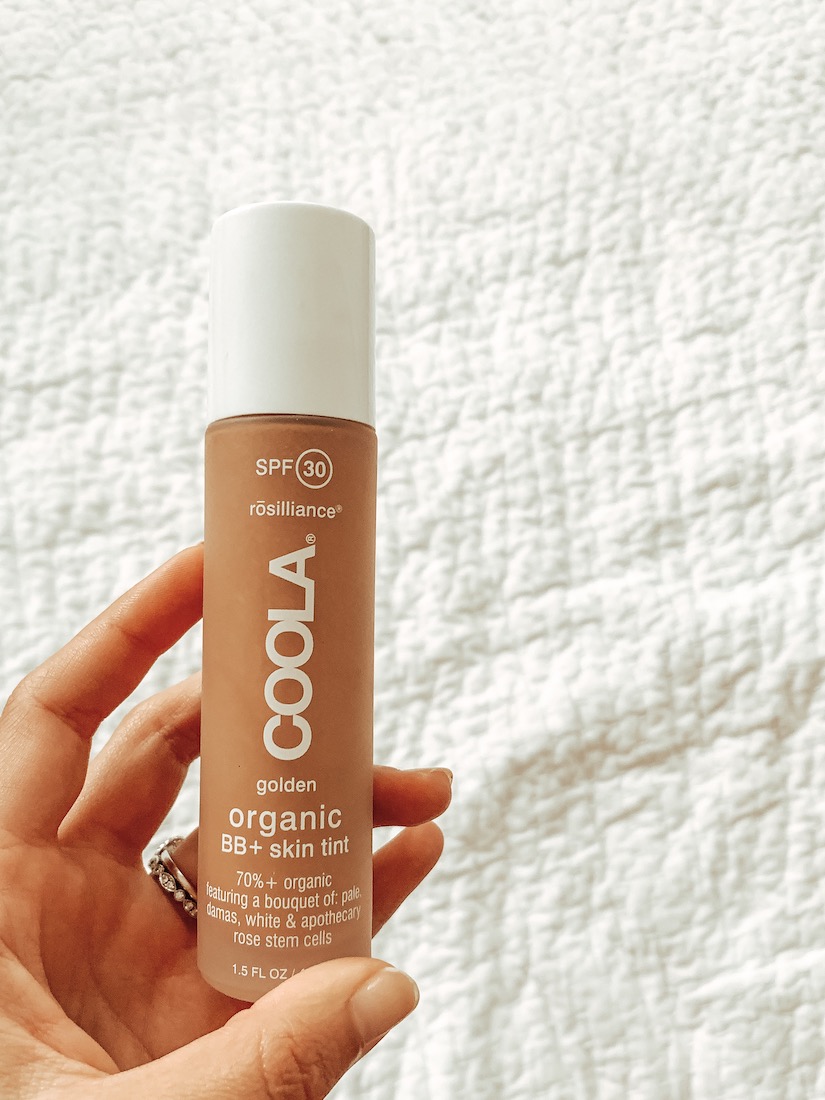 Pros and Cons of COOLA Rosilliance Mineral BB+ Cream Tinted Organic Sunscreen
We're big COOLA fans here at Uncover the Glow! Whenever anyone asks us for a safe sunscreen recommendation, we always send them to COOLA right away. That's why I was convinced I was going to love their BB+ cream! And while I don't hate it, I unfortunately don't love it.
For claiming to be a BB cream, this cream is not very creamy…it's more of a watery tint. It's much more along the lines of a Glossier Skin Tint than any BB cream I've used. That said, I'm a big fan of anything that's not too heavy!
Pros
Majority of ingredients are organic
It smells amazing! Light scent of roses
Easy to blend in
Won't clog your pores
Cons
Doesn't offer a whole lot of coverage
Only three shade options
Won't last throughout the day
High price point
Worth it?
Not worth it.
---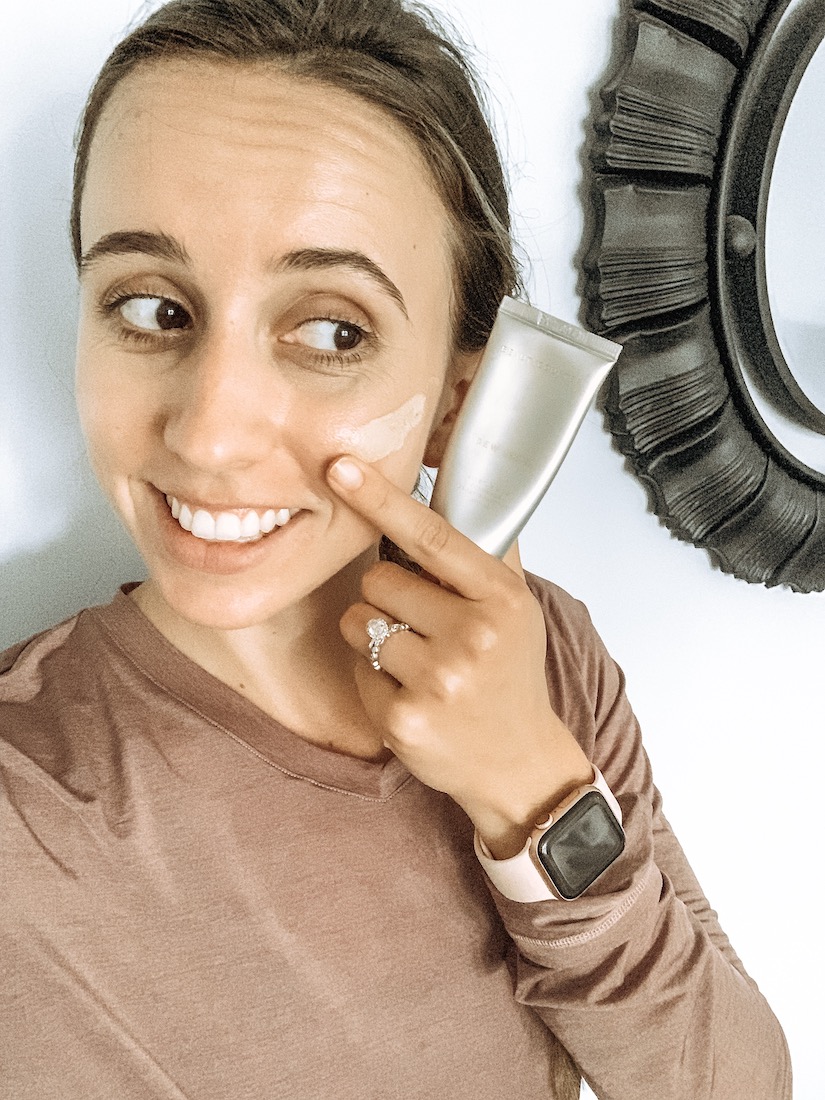 Pros and Cons of the Beautycounter Dew Skin Tinted Moisturizer
Ugh…you guys. I wanted to hate this product so bad. We all have been the target of a MLM company's consultant before and it can feel so schemey. Claudia and I have been so against trying any products from MLM companies for so long, but due to my overall tinted moisturizer frustration and the rave about this one from Beautycounter, I had to give in.
Honestly, I'm glad I did! This stuff is really good…especially for how squeaky clean it is! My only bummer is that I wish I would've ordered it in shade 3 instead of 2, it's a little light for my skin (see photo above).
Pros
Perfect blend of just enough coverage but not too much
Spreads easily
Contains SPF 20
Effective skincare and makeup
Cons
Kinda pricey
Only 5 shades
Worth it?
Worth it.
---
Phew! That's a lot of products But you know us, we like to try and try and try until we find our absolute favs. Hopefully this post helps you guys figure out whether you want to go the tinted moisturizer, BB or CC cream route!
In the end, we'll always gravitate to the lighter tinted moisturizers because we like that natural look. But you do you girl!