Think of this as your go-to guide for pregnancy must-haves that I'll continue to update as I move through pregnancy!
While every mama is different, there are some things that have absolutely made my pregnancy journey easier or more comfortable and it would be a crime to not share them with you! So whether you're currently pregnant, planning to be or just obsessed with all things pregancy and babies, this is for you! To keep it easy, I'm going to break down my favorite pregnancy must-haves in the following categories: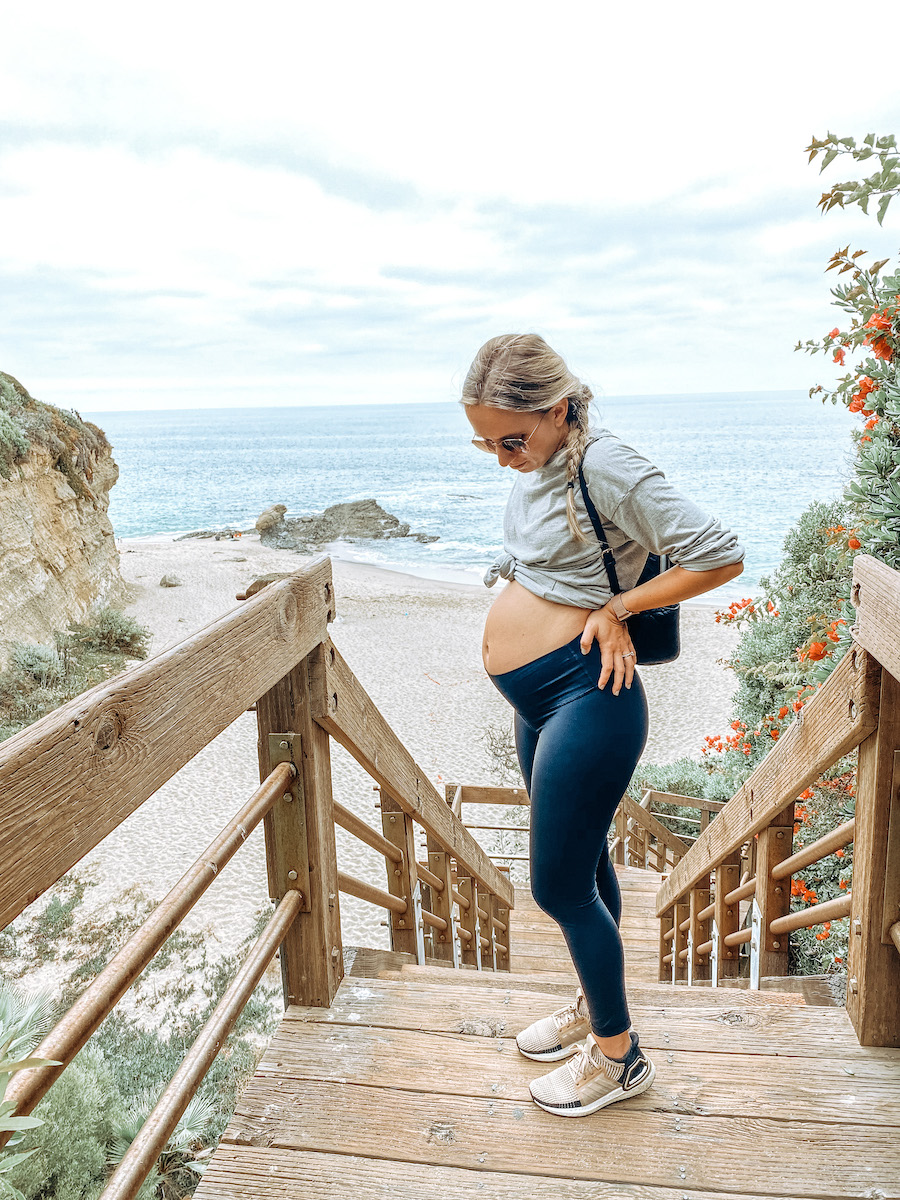 Apps
Books
Clothing & Comfort
Fitness
Nutrition & Remedies
Skincare & Beauty
---
Apps
There are SO many pregancy apps out there. You better believe I downloaded them all the day I found out I was pregnant…and I've been deleting the ones I hate one-by-one ever since. Here's are the ones I can't live without:
The Bump: This one is great for daily article updates, tracking estimated growth, and logging photos. Each week updates with a new fruit-related size and a full article on what's happening with you and your baby that week. On a daily basis, it gives you four new articles to read on most popular topics during that time. I have no complaints with this app! It does everything I need it to do.
Babylist: If you're building a baby registry, I highly recommend using Babylist (available on desktop too). I love it because you can add links from literally anywhere or even multiple links for each item so the buyer can choose which retailer works best for them. They also have a ton of articles on best baby products! The great thing about the app is just having it nearby if you're out and about and see something you want to add to your registry.
Ovia Pregnancy: This is pretty similar to The Bump, but it feels a little more clinical to me. It's a little more informative on the development aspects. You also can look up any safety concerns when it comes to food, medications and symptoms. There's also a kick counter tool and a contraction timer! Super handy.
The other apps I tried and did not love were: What to Expect, HiMommy, and Flo.
---
Books
Trust me, I haven't read ALL the pregnancy books (because there are a lot), but I did read a bunch of them. These are the ones that definitely impacted me and I hope they help you too!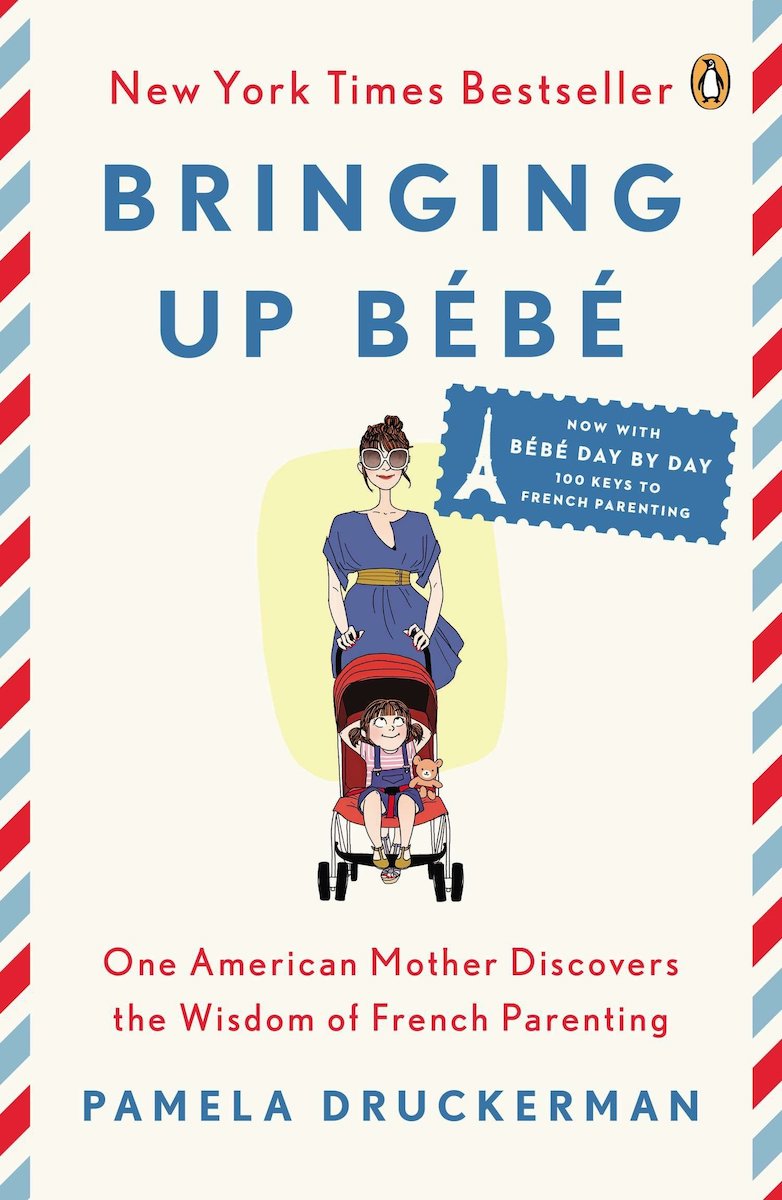 Bringing Up Bebé
I love this book because it offers a compare/contrast perspective on pregnancy and parenting in America vs. France. It's written by an American woman who raises her three babies in Paris. It's extremely entertaining, well-written and definitely makes you think! I will definitely be referring back to this book after baby boy arrives.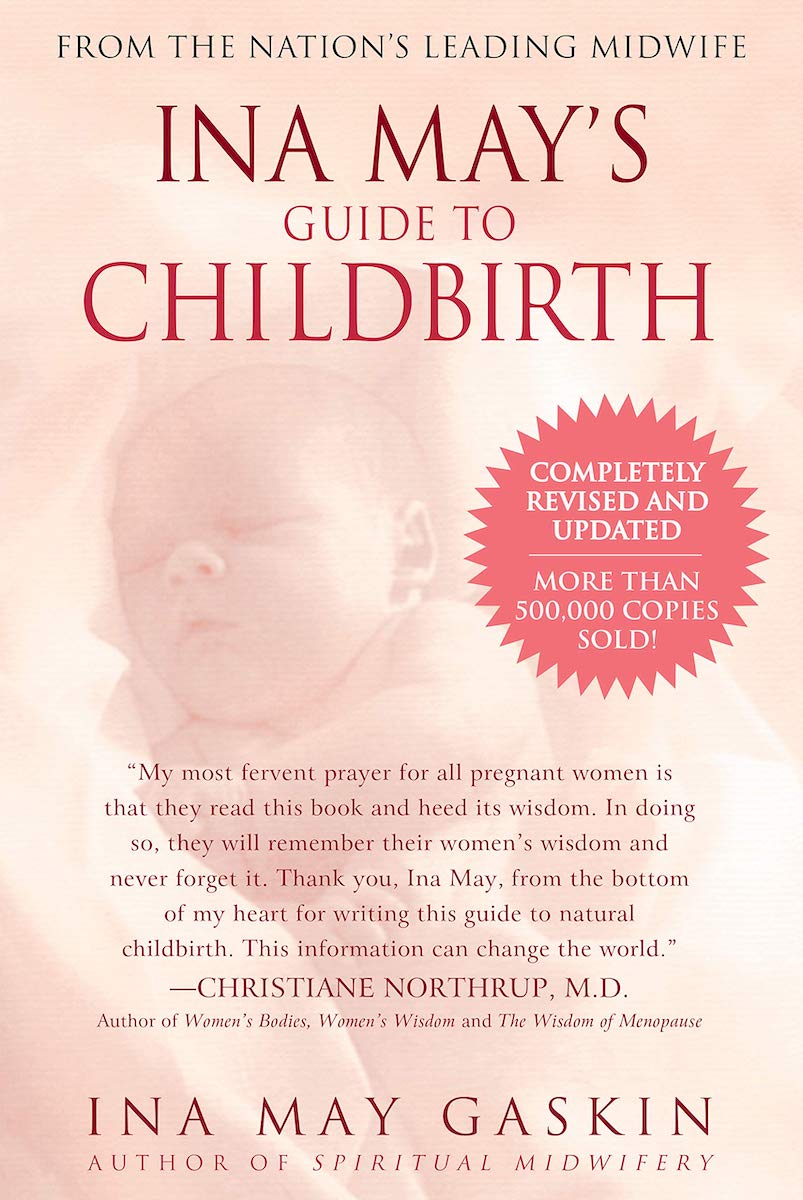 Ina May's Guide to Childbirth
If you're hoping to go the natural route, this book is for you. If you're on the fence, this book may not be for you as it does greatly push you in the natural direction. That said, my favorite parts of this book are the never-ending positive natural birth stories! Ina May has a way of making you feel like you were built to do this and that there's truly nothing to be afraid of.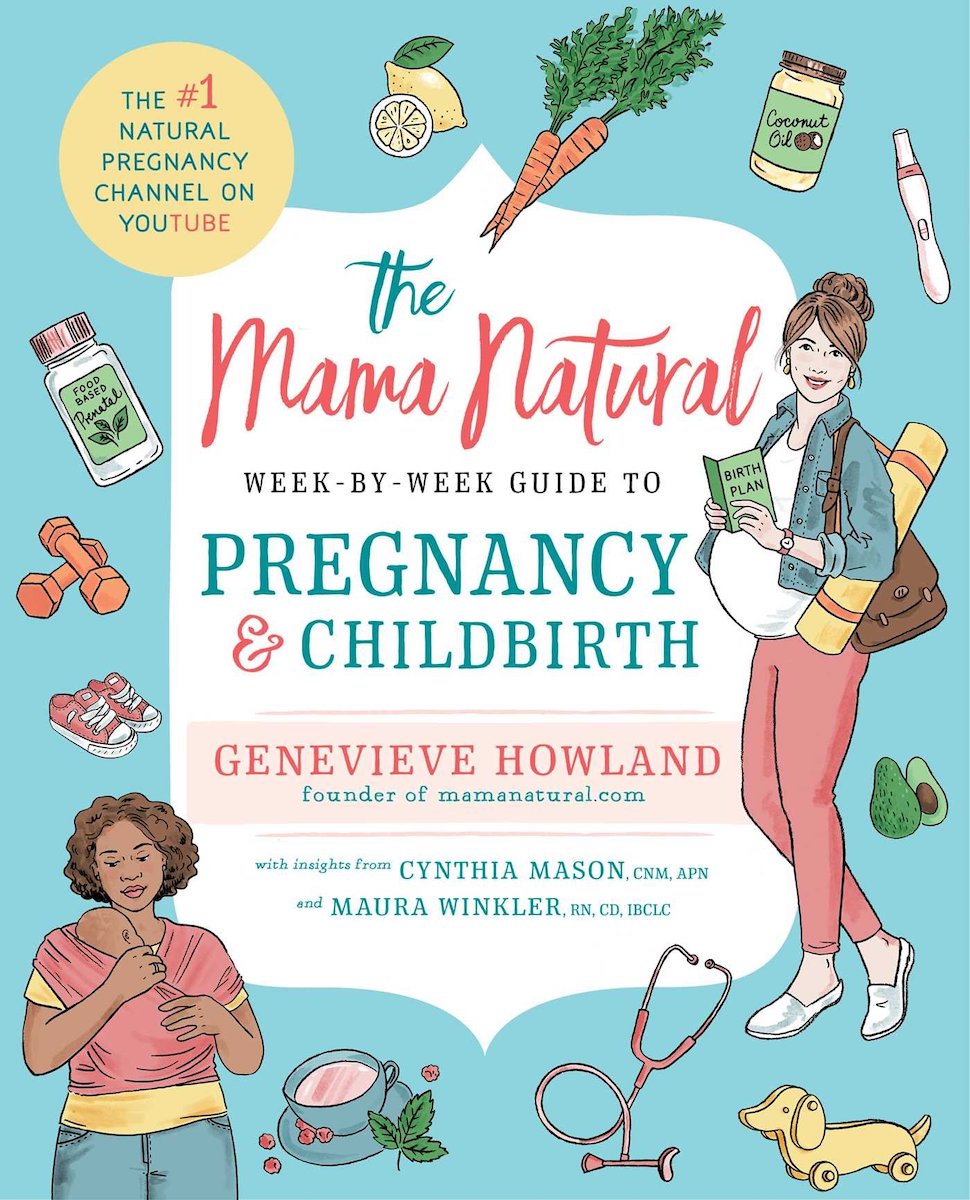 Mama Natural Guide to Pregnancy & Childbirth
I love this book for so many reasons! First of all, it's a really complete guide. There's research, food suggestions, and inclusive thoughts on contraversial topics. I love that there is a section to read for each week of pregnancy too! I started by reading it all front-to-back and now I go back every week and read the corresponding chapter. She is full of knowledge and she is not judgmental AT ALL!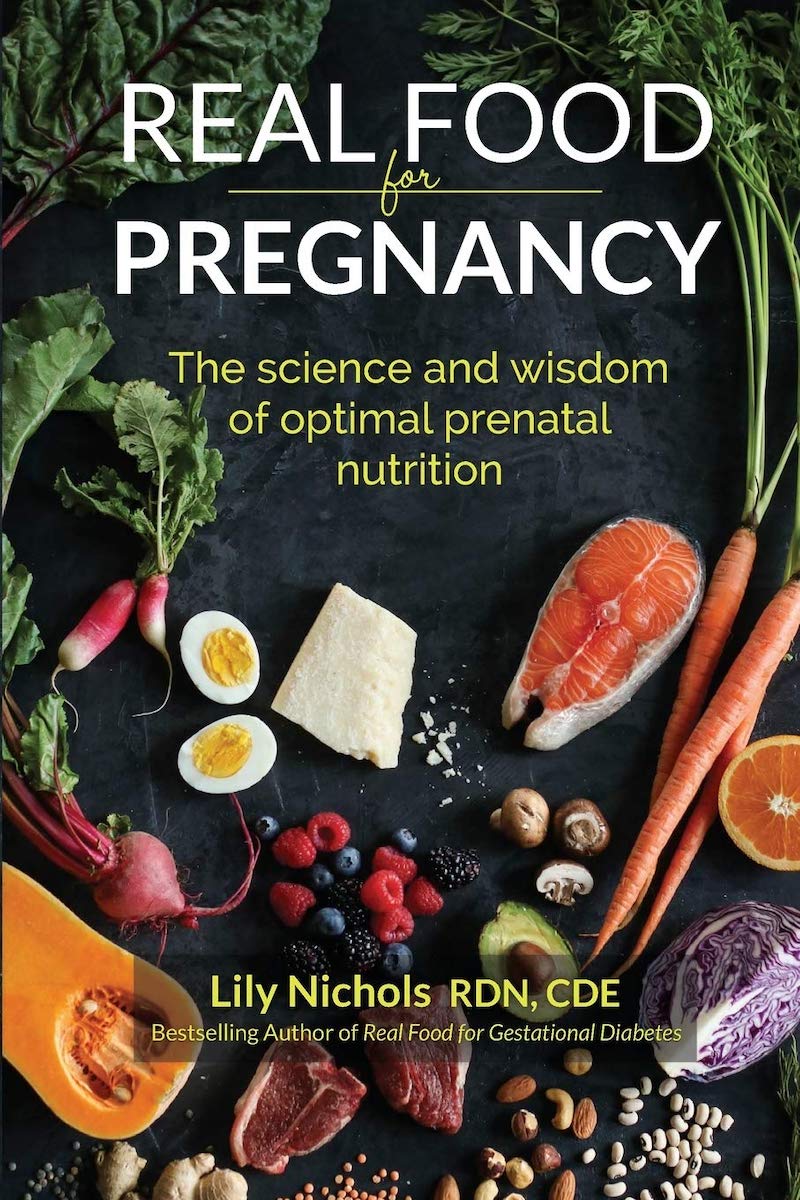 Real Food for Pregnancy
Whether you're a health nut or just someone that wants to make sure you're getting the right nutrition during pregnancy, this book is super helpful! I'm someone who has always believed in everything in moderation, so I don't follow this book to a tee. That said, she offers a TON of knowledge and research on the best things for you and your baby during pregnancy. Since reading it, I've definitely made little changes that I know are impacting me and my boy…even if I can't see it!
---
Clothing & Comfort
This list could get pretty exhaustive, pretty quickly so I'm going to remind you all that you don't really need to buy a bunch of maternity clothes in order to be comfortable. That said, I've found that buying some key maternity items has helped me adjust to my changing body because they fit well from the start. Instead of putting on my old clothes, remembering how they used to fit and being frustrated! Here are some of the pieces I'm absolutely loving!
Intimates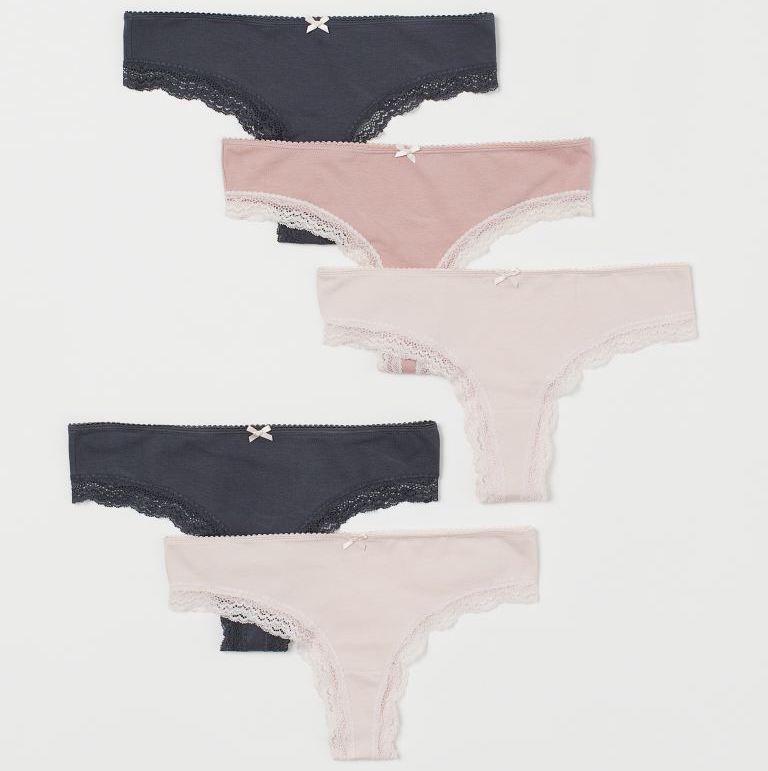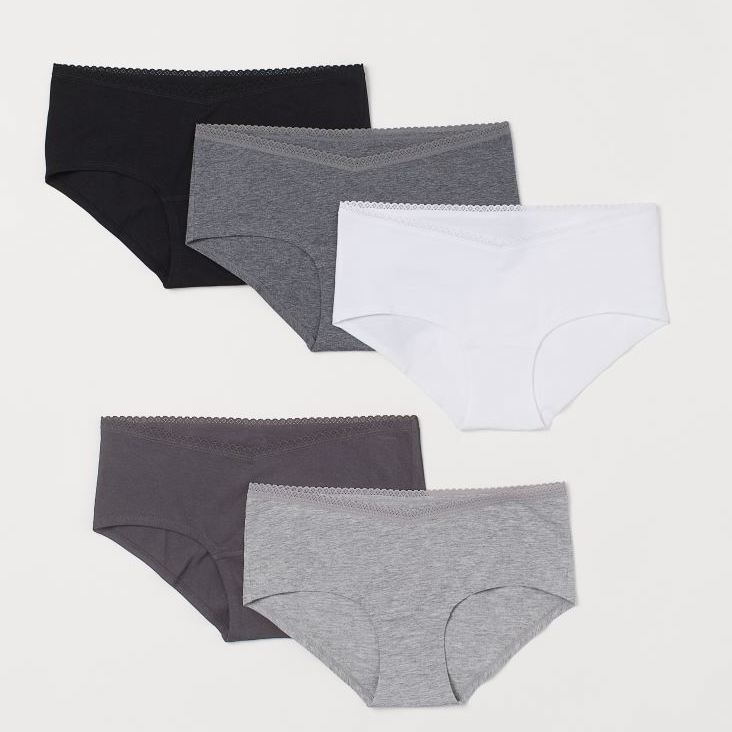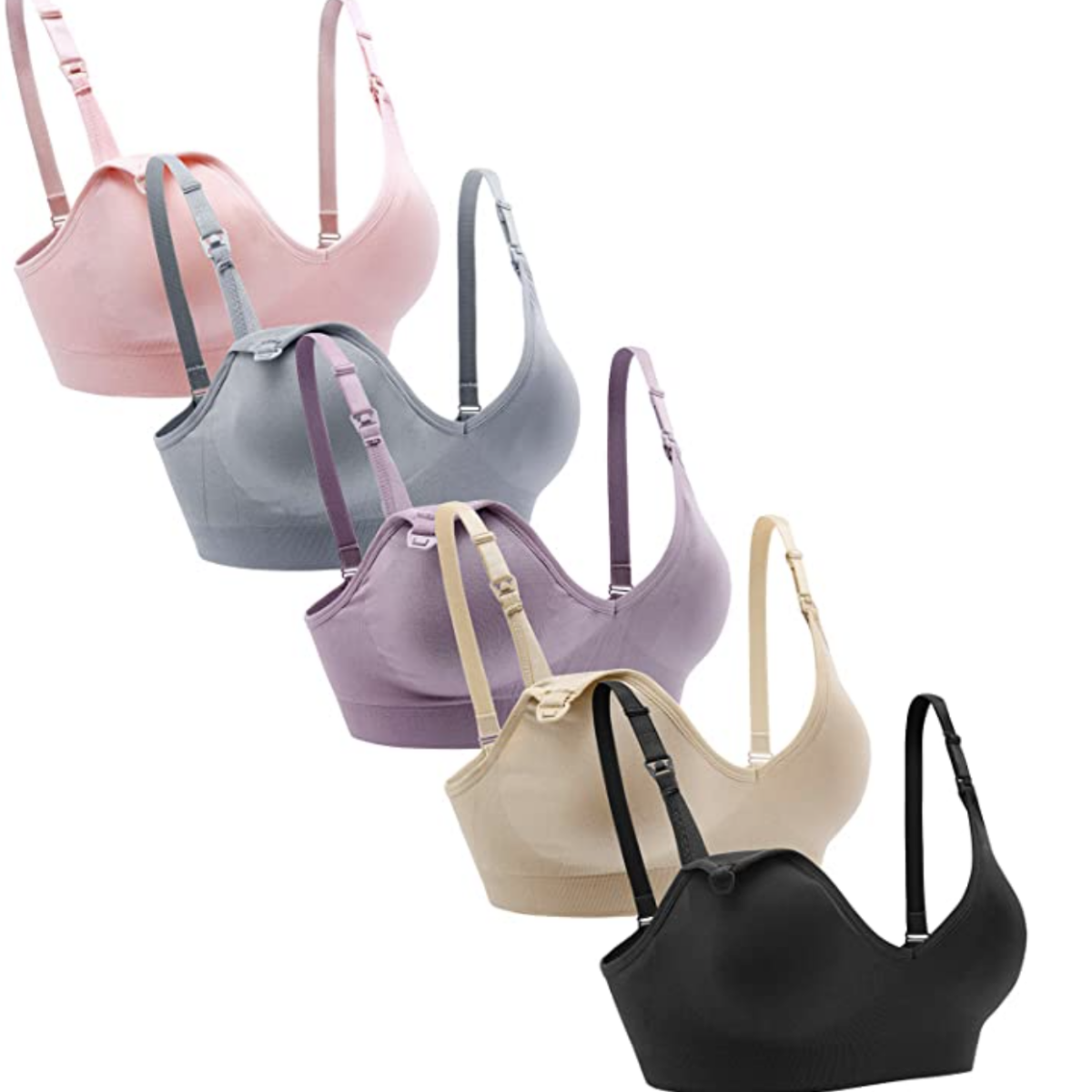 Tops & Dresses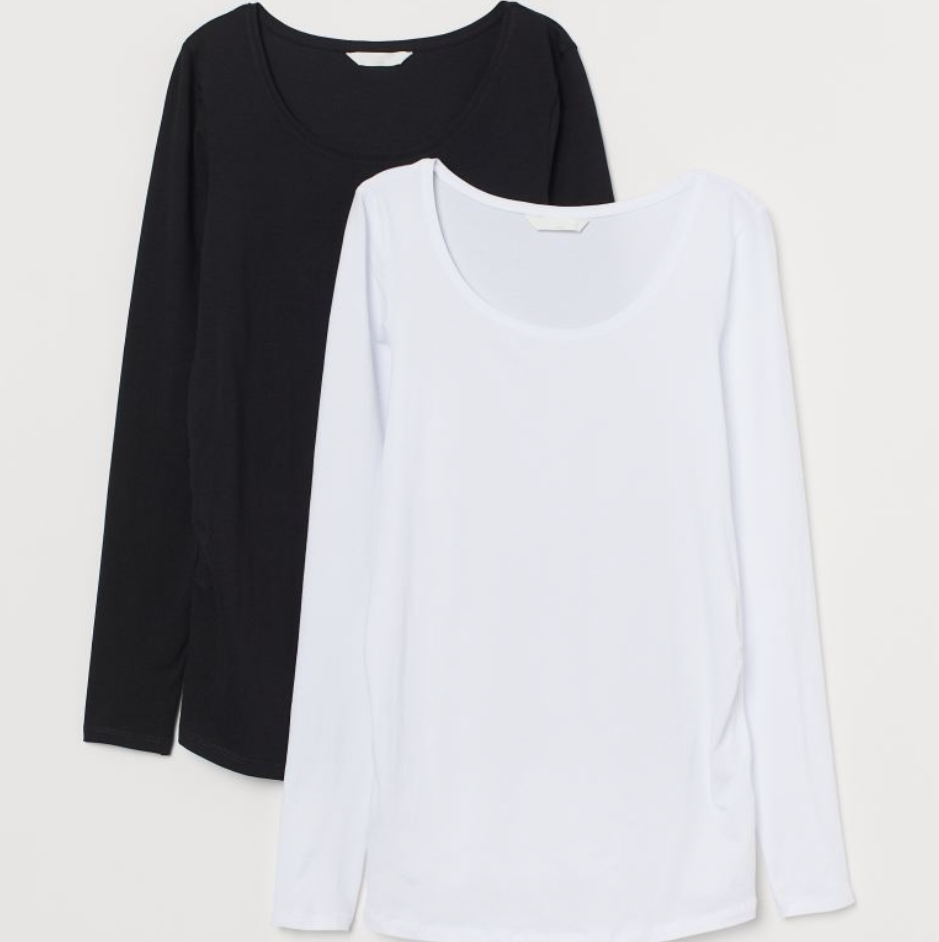 Bottoms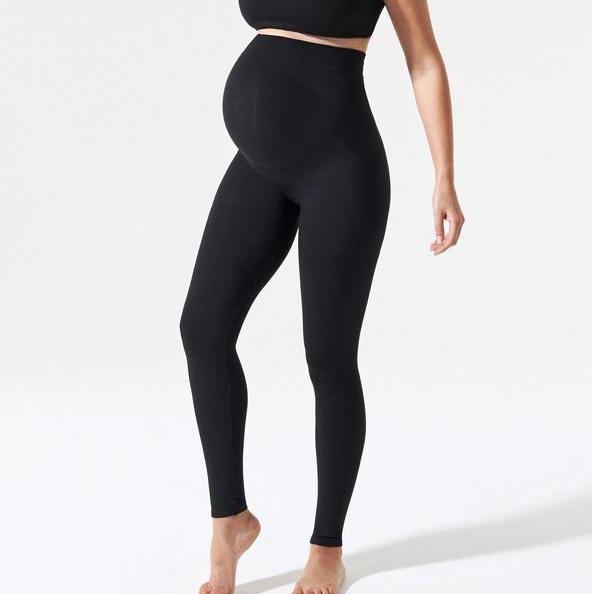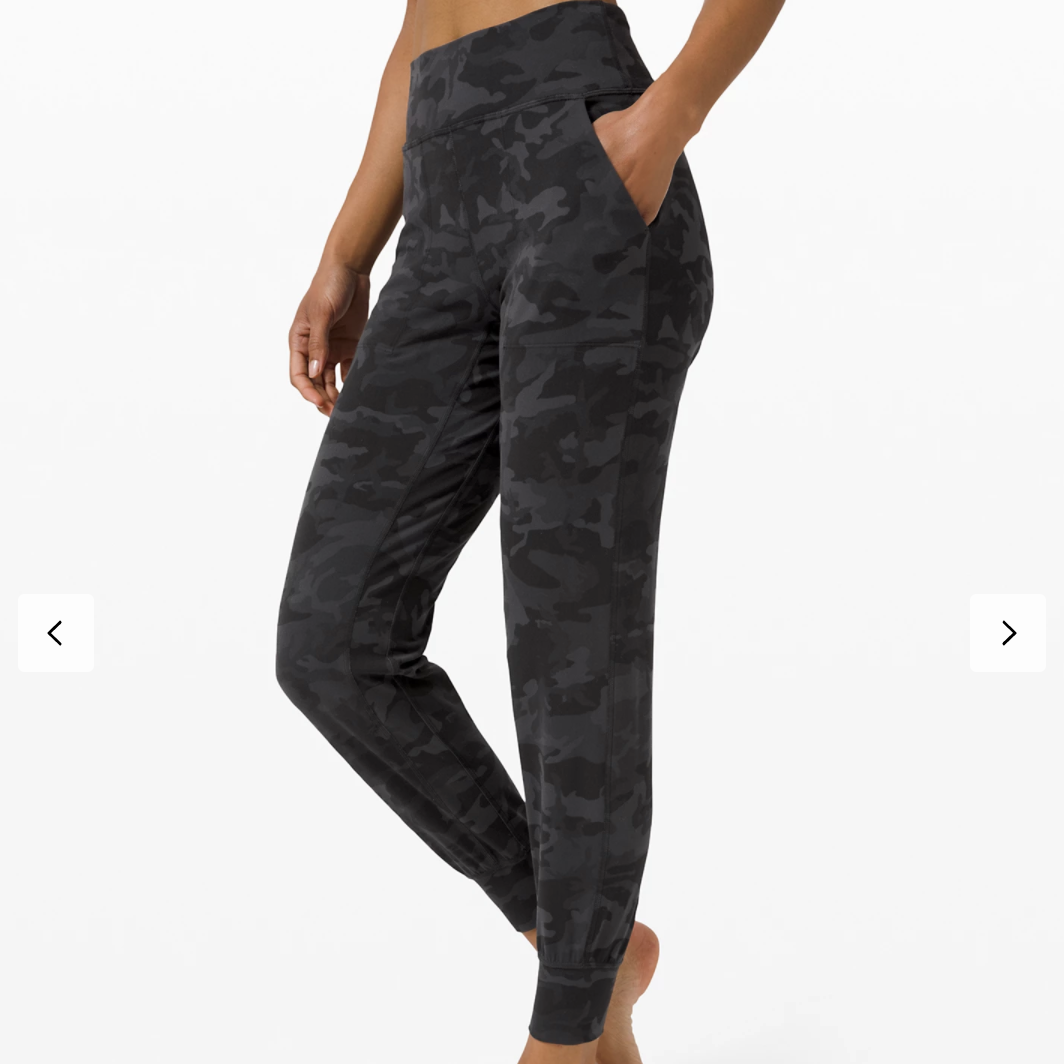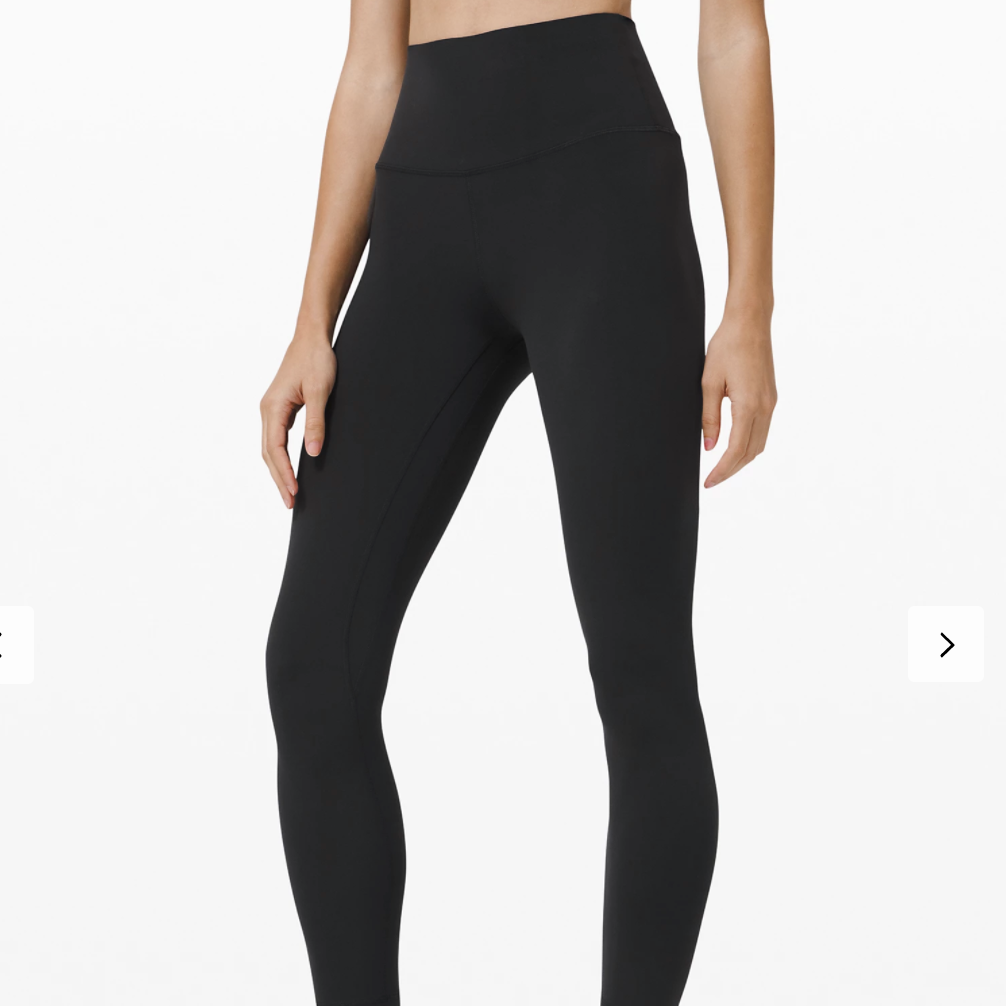 Sleep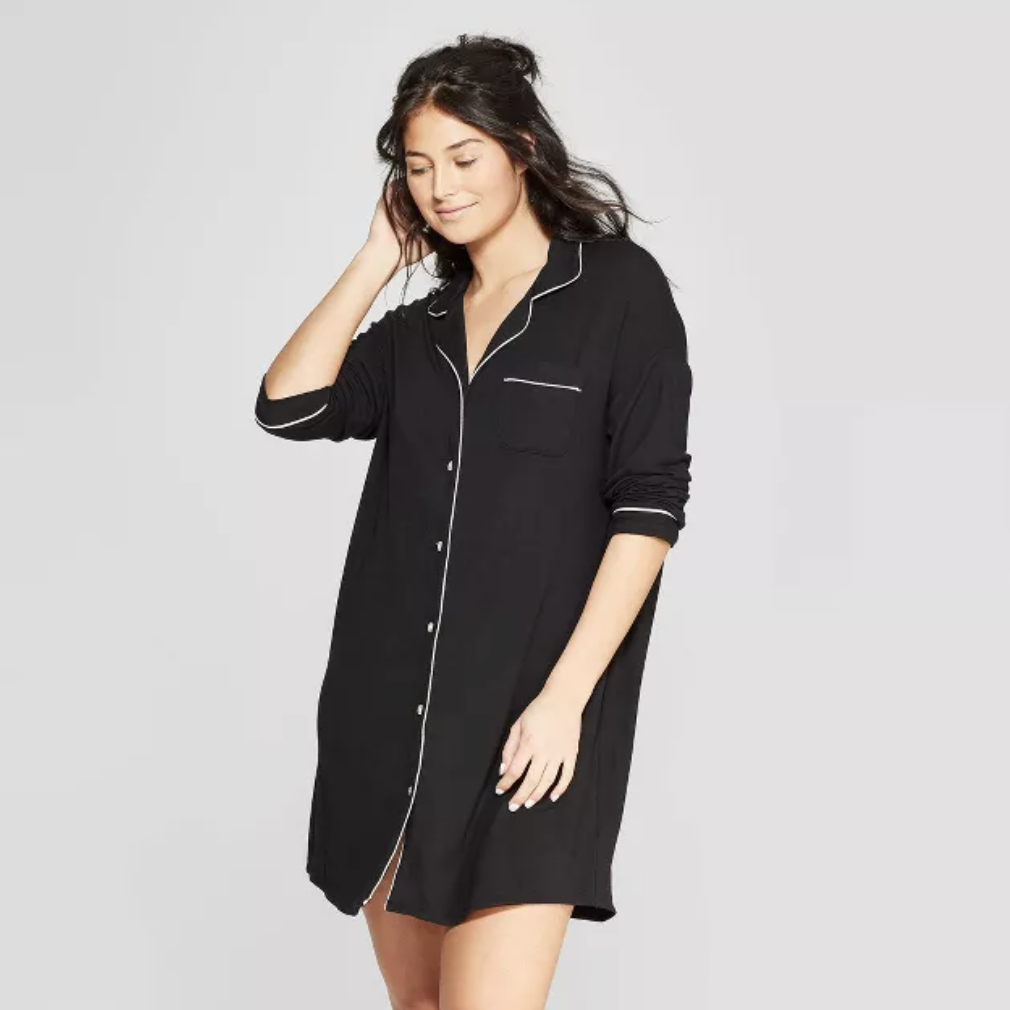 Gear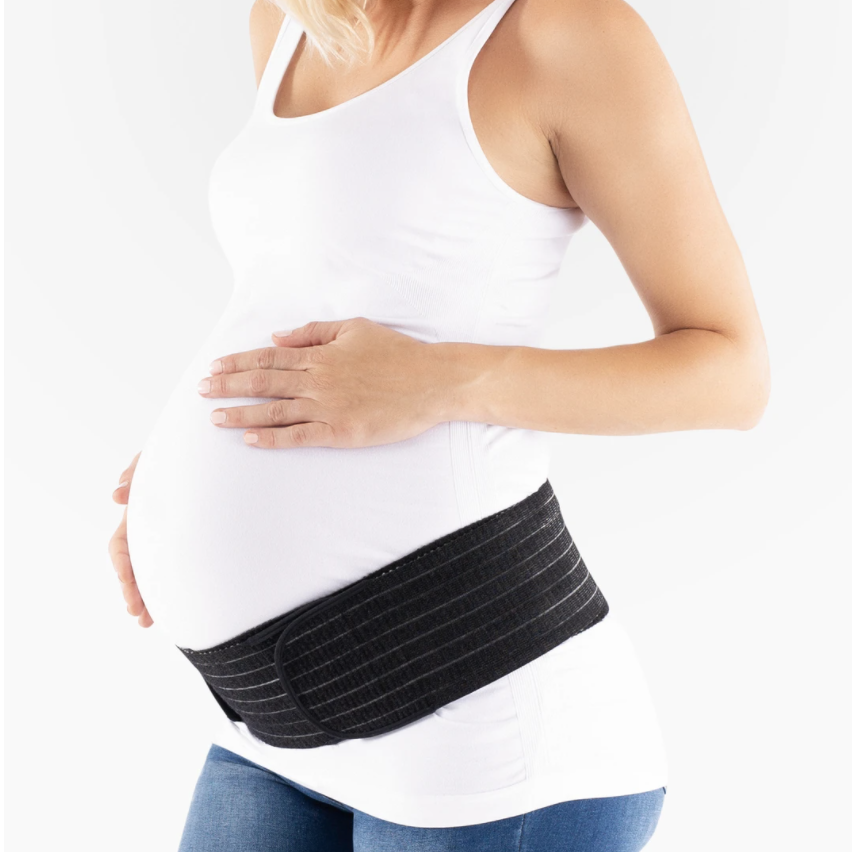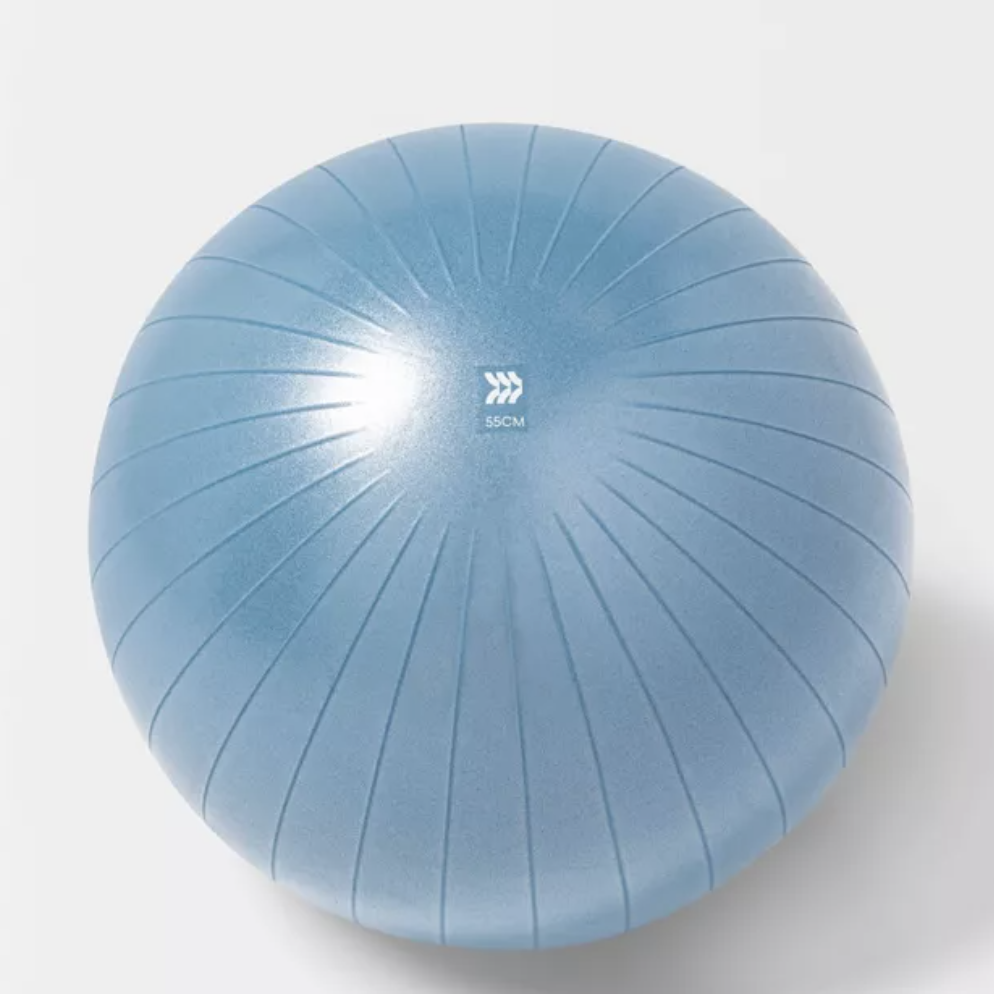 ---
Fitness
While I'm not working out as hard as I did pre-pregnancy, I've still made it a point to workout at least 5 times per week while pregnant. The way I see it, giving birth is about to be the biggest physical accomplishment of my life and I should consistently be training for it!
Expecting and Empowered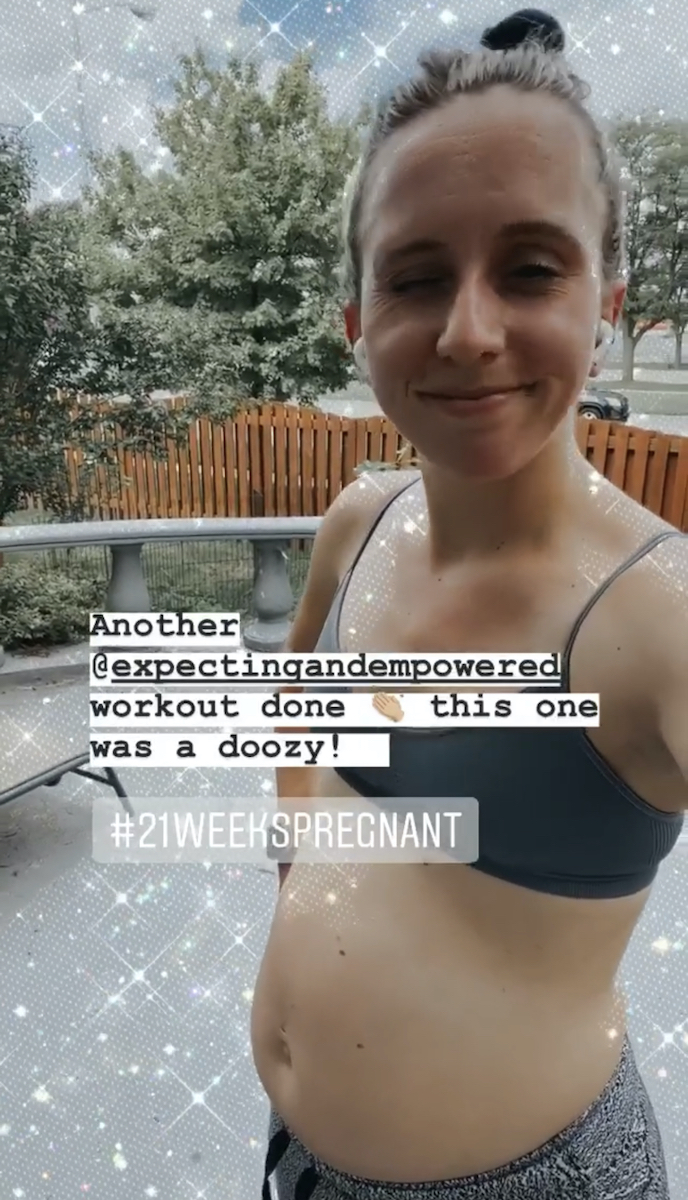 If you're pregnant or post-partum, you MUST follow Expecting and Empowered on Instagram. These two sisters (one is a physical therapist and the other is a nurse) are so full of knowledge on how to physically care for your body at all phases of pregnancy and post-partum. Just their Instagram stories alone are so powerful.
That said, I loved them so much and was so lost on what to do for workouts while pregnant, that I purchased their Complete Pregnancy Fitness Guide (digitally). For each week of pregnancy, there are three workouts (one lower body, one upper body and one total body). Each day has a set of stretches and pelvic floor exercises too (so important!)
Since using this guide regularly, I've had ZERO body pain from pregnancy. Isn't that wild?! Normally women at least complain about back and hip pain, but NOPE! I truly believe it's because the workouts combine fitness and physical therapy. And since their customized to each week, they are truly delivering what your body needs at the right time!
I love Expecting and Empowered so much that I actually became a partner with them! Use my code UNCOVERTHEGLOW to get $10 off ANY purchase on their site.
---
Nutrition & Remedies
While obviously a balanced diet has been super important to me (even before getting pregnant), supplements have always been a big part of my health journey and feel even more important now! So in this section I'm sharing every supplement I'm taking, but please be sure to verify with your healthcare provider before you do the same!
And it's no surprise that pregnancy comes with a few side-effects…especially in the first trimester, so I'm sharing my easy remedies for those too!
Supplements
On a daily basis I take a prenatal (duh!), a probiotic and few other key essentials:
P.S. We've done in-depth reviews of Ritual and HUM in the past!
Remedies
When the nausea or queasiness hits, these are my go-to pregnancy must-haves:
Also, just plain old peppermint or ginger tea are great to have on hand! A ginger ale or two never hurt either 🙂
---
Skincare & Beauty
You guys know this is my favorite section! I had to save the best for last (well, I was really going in alphabetical order but…). I actually did a full blog post on Skincare During Pregnancy, but since this is just a post for my pregnancy must-haves, I figured I'd share my favorite products here.
I'll share my favorite specific products below this list, but I at least recommend having one of each of these things, regardless of the brand:
Belly oil! But don't just put it on your belly. Put it anywhere where you're growing…hips, thighs, booty, boobs, etc.
Nipple cream! I thought I was only going to need nipple cream while breastfeeding…boy was I wrong. Your nipples will grow and stretch during pregnancy and they're SO itchy. The nipple cream is a game changer.
Foot cream! Preferably a cooling one. Your feet and legs will be swollen and tired at the end of each day…especially if you're pregnant in the summer.
Epsom salt! You'll want it to soothe your growing body. Plus, the magnesium is really good for you! Great to calm you down and keep your digestive system moving.
SPF! Your skin is SUPER sensitive while pregnant. Even when I use sunscreen, I still get sunburnt right now and that never used to happen to me.

---
Happy bumpin' mamas!
I hope this post is helpful for you as you are in or are dreaming of a pregnancy journey. This has been a wild and crazy time for me, just as it is for most, and I've found that reading tips and tricks from others has been super helpful for me.
If you have any questions about my pregnancy, feel free to comment below. Even better, if you have any suggestions that we all can benefit from, please share!!