Never go to the department store fragrance counter again? Sign me up.
Anyone else feel like finding and buying fragrances is torture? Seriously, if you feel the need to punish me (I don't know why you would, but let's go with it for now) just shove me into the sea of perfume salespeople at Macy's.
Not only is perfume annoying to buy, but it's insanely expensive. I never feel convinced enough to spend over $100 on a bottle, especially after half an hour of smelling one fragrance after another with an old, stale coffee bean break in between. All the fragrances blend together to point to where I walk out with nothing but a headache.
If you can relate, say hello to PHLUR.
PHLUR Fragrance is everything I want in a perfume company and more. Every ingredient is good for your skin, sustainably sourced, and nothing is compromised. Even the bottle is designed to be both better for your fragrance and for the environment. Double like!
Not only is the actual product better, but the buying experience is world's better than standing at a perfume counter. Don't think it's possible? I didn't either.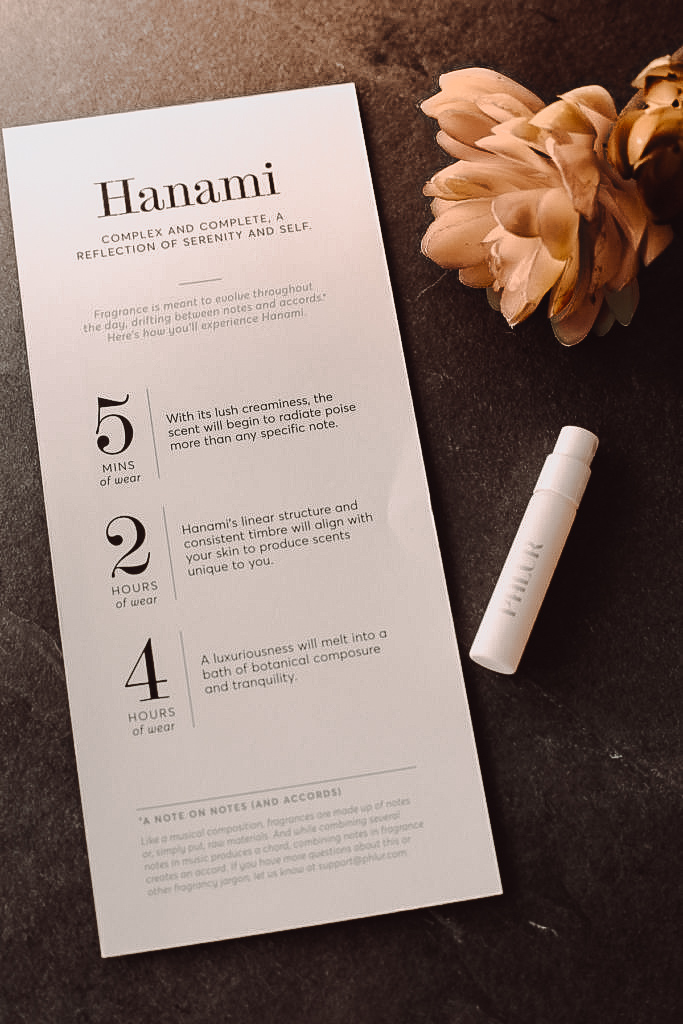 The Rundown
Product: PHLUR Fragrance Hanami, Siano, Moab
Retail Price: Try At Home Set (3 2 mL bottles) $15, Full Bottle: $85
Where to buy: Buy it here!
Perks: Sustainably Made | Cruelty-Free | Recyclable Bottle | Vegan | No Parabens | Sulfate-Free | No Allergens | No Phthalates | No Unnecessary Stabilizers | U.S.A. Made | Free Shipping | Free Tax
Thoughts on PHLUR Fragrance
For $15, you order a customized tester pack of 3 fragrances (2 mL each) out of their 6 options. With mood boards for each fragrance, it's easy to tell which are more masculine or feminine or somewhere in between. So, I channeled each board and ordered the PHLUR fragrance Siano, Moab, and Hanami in my tester pack. The great thing is, if you decide to purchase a full bottle after you test your sample pack, you get $15 off that bottle! So basically the sample is FREE.
When the package first arrived, I had serious heart eyes. The box had my name handwritten (super cute!) and it was made from high quality materials and papers. I felt like a VIP for spending $15… that's my kind of luxury!
Inside there was a card for each of the scents that explained how the scent will evolve throughout a day of wear. Since I'm no fragrance connoisseur, I didn't know that perfumes can change throughout the day. Learn something new everyday!
My Fragrance Testing Process
I took 3 days to try each scent. I was obsessed with Hanami from the beginning and the others were honestly not my thing. Siano was too "old lady" like for me. And Moab was just not feminine enough. Thankfully, Hanami was the best perfume I've ever used so it was easy for me to love. It's just the perfect combination of fresh and feminine. PHLUR describes Hanami as "An aquatic floral tableau, with a reverent subtlety and a warm embrace." Their description is a little better than my "fresh and feminine." But either way, it's a winner for me!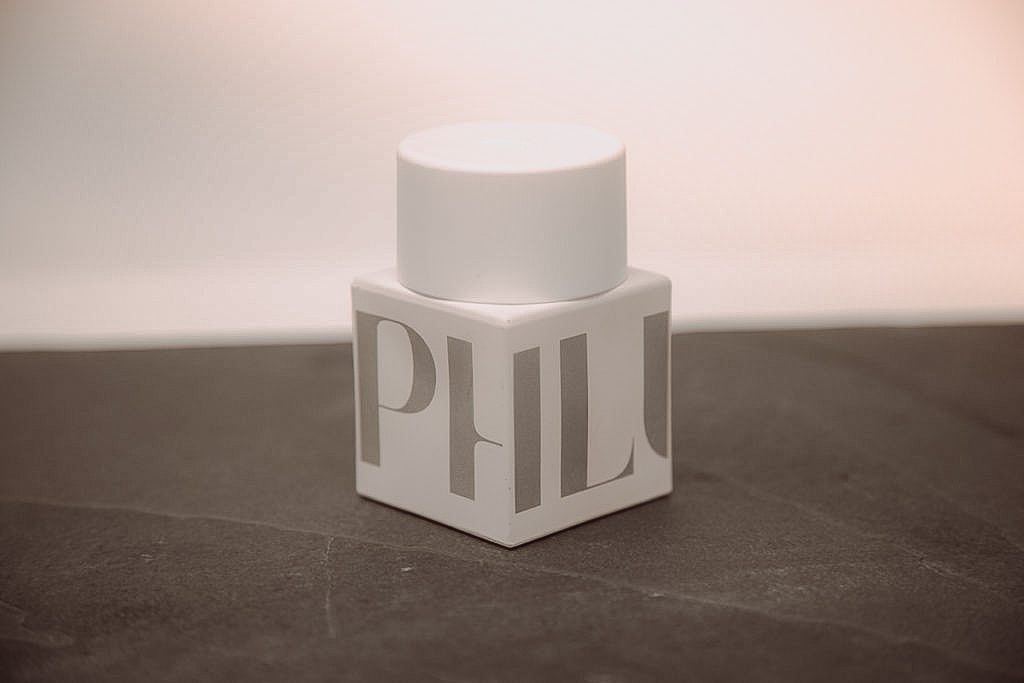 Once I was all out of my tester (sad day), I used my $15 credit to buy a full bottle of the PHLUR fragrance Hanami. A couple months later, and I'm still in love and smellin' fresh! It's fragrant enough to use only one spritz in a day so I know this will last me a long time. Nothing like getting a good bang for my buck.
The Results
Here's the thing… I actually enjoyed finding a new perfume. GASP!
I always despised buying perfume and everything about the whole experience. The sniffing, the headache, the hole in my wallet… BYE. PHLUR solved all of that for me.
Plus, I love smelling like "an aquatic floral tableau." #goals
Since I plan to never go to another fragrance counter again, PHLUR is receiving a 10/10!

P.S. PHLUR has this new refillable travel bottle that I'm dying to try.