My honest thoughts on Matter of Fact
I've been testing out the Matter of Fact Minimalist Hydrating Cream and Ascorbic Acid 20 Brightening C Serum for the past month, and let me tell you, the price tag might be worth it.
Before we get into the product details, let's talk a little bit about the brand.
I love the fact that their entire mission is to simplify clinical skincare. If you've been following me for a while, you know I'm all about simplicity. I also really appreciate the fact that they're so focused on clinical research and back their products with clinically-based results.
That's when you know!!!
The other thing I love is that they only have two products: the minimalist cream and the vitamin C serum. That's it! And I support that with every fiber of my being because that is the true definition of simplicity. Rather than coming out with a complicated line of products, they focused on making two really great ones.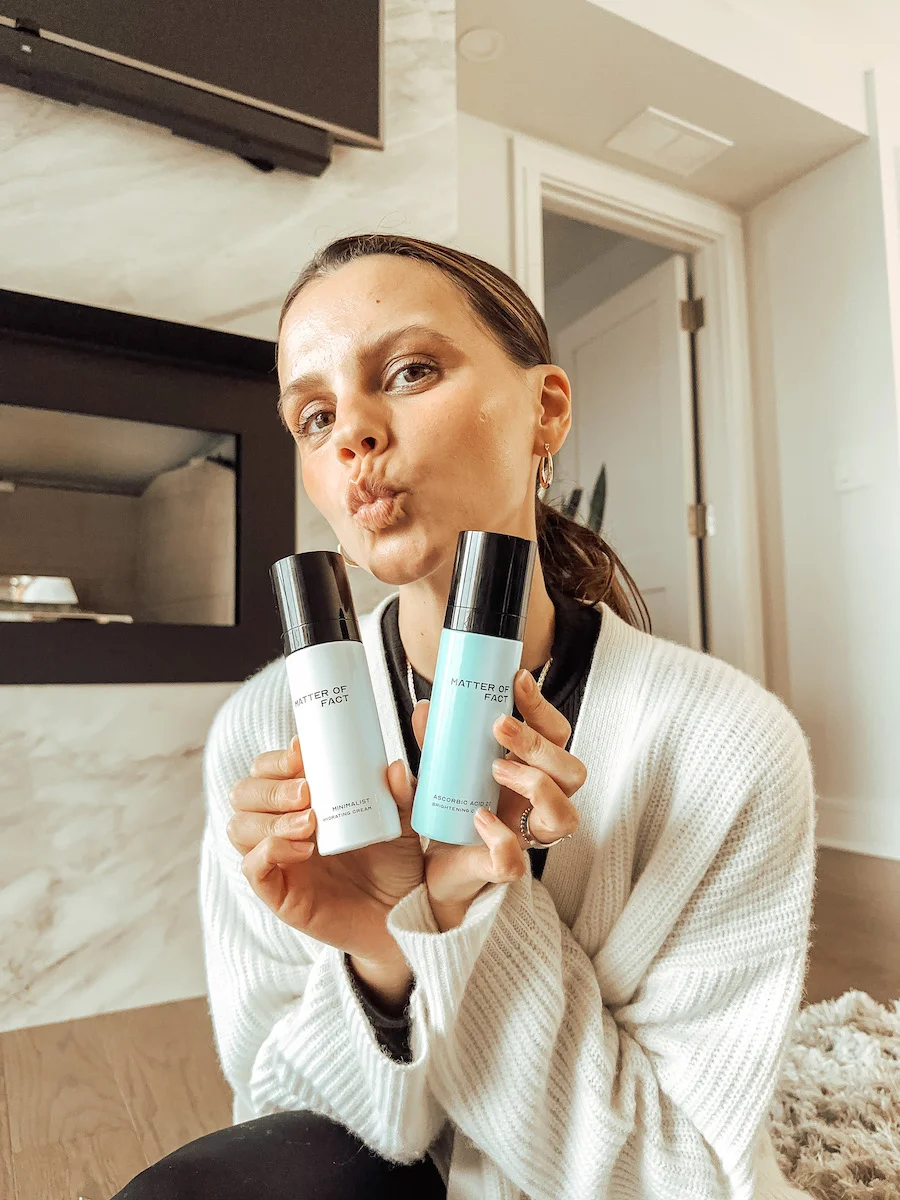 Also, can we talk about the packaging? It's sleek and minimalist, and the bottles have a nice weight to them so they feel super luxe.
Ok, let's get into the product breakdowns.
Minimalist Hydrating Cream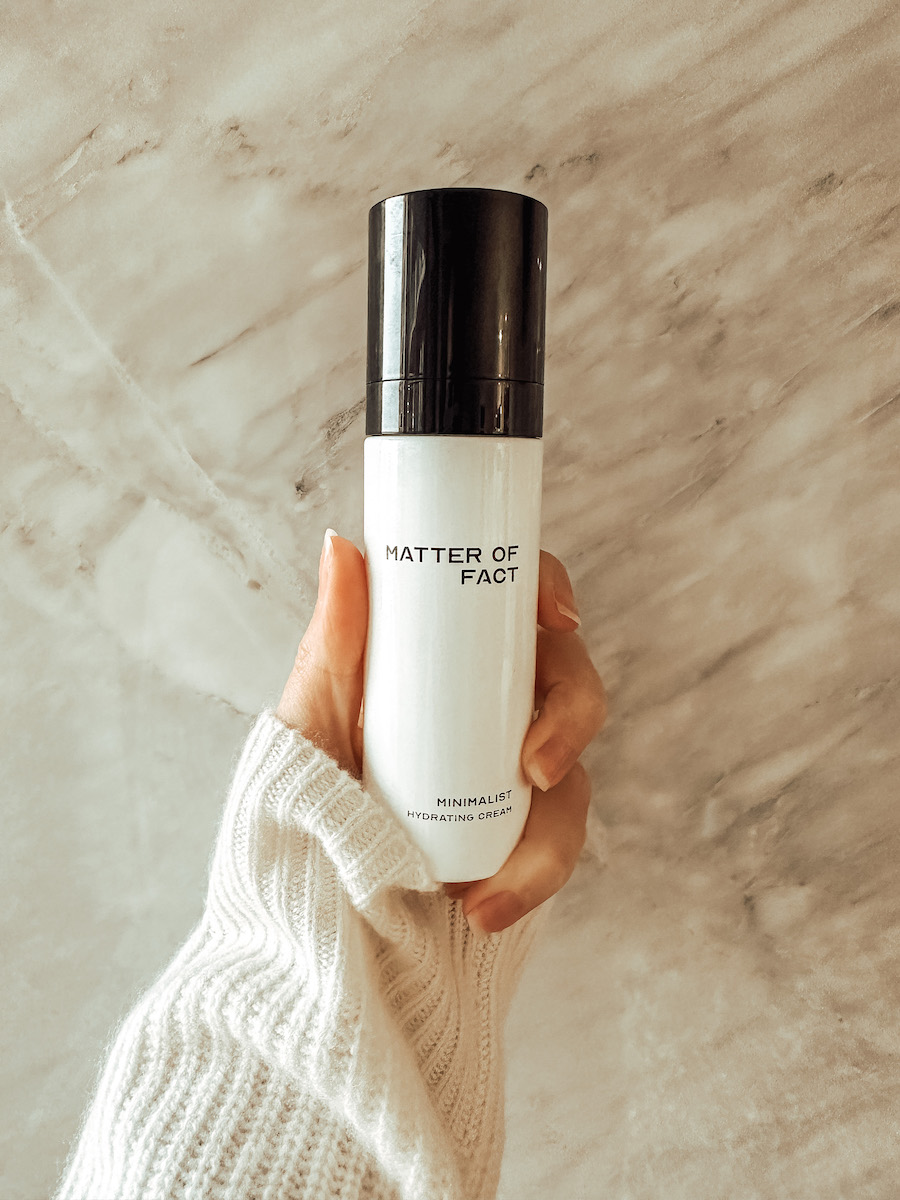 This might be my favorite face cream. Ever. When I tell you this is as "no fuss" as it gets, I'm not kidding! It's creamy and hydrating but also very light and refreshing. It has no scent, which is great for my sensitive skin girlies, and it leaves your skin baby soft.
The cream has 3 standout ingredients: panthenol, cholesterol esters, and glycyrrhetinic acid (licorice root extract). All 3 are meant to support, protect, and hydrate your skin barrier.
What I didn't like…
The only thing I don't like about this cream (and the vitamin C serum) is that the packaging makes it really difficult to tell when you're almost out of the product. It's a pump-style bottle, and even when you take the cap off, the product is stored in a separate canister that you can't see through. Also, because the bottles are so nicely weighted, it makes it even harder to tell when you need to restock.
The $50 price tag is also a bit steep for a face cream, so it's not as accessible as the majority of the products I normally recommend. But if you're willing to splurge a little, it's worth it. Trust me. I ran out a couple of weeks ago and miss it already!
Ascorbic Acid 20 Brightening C Serum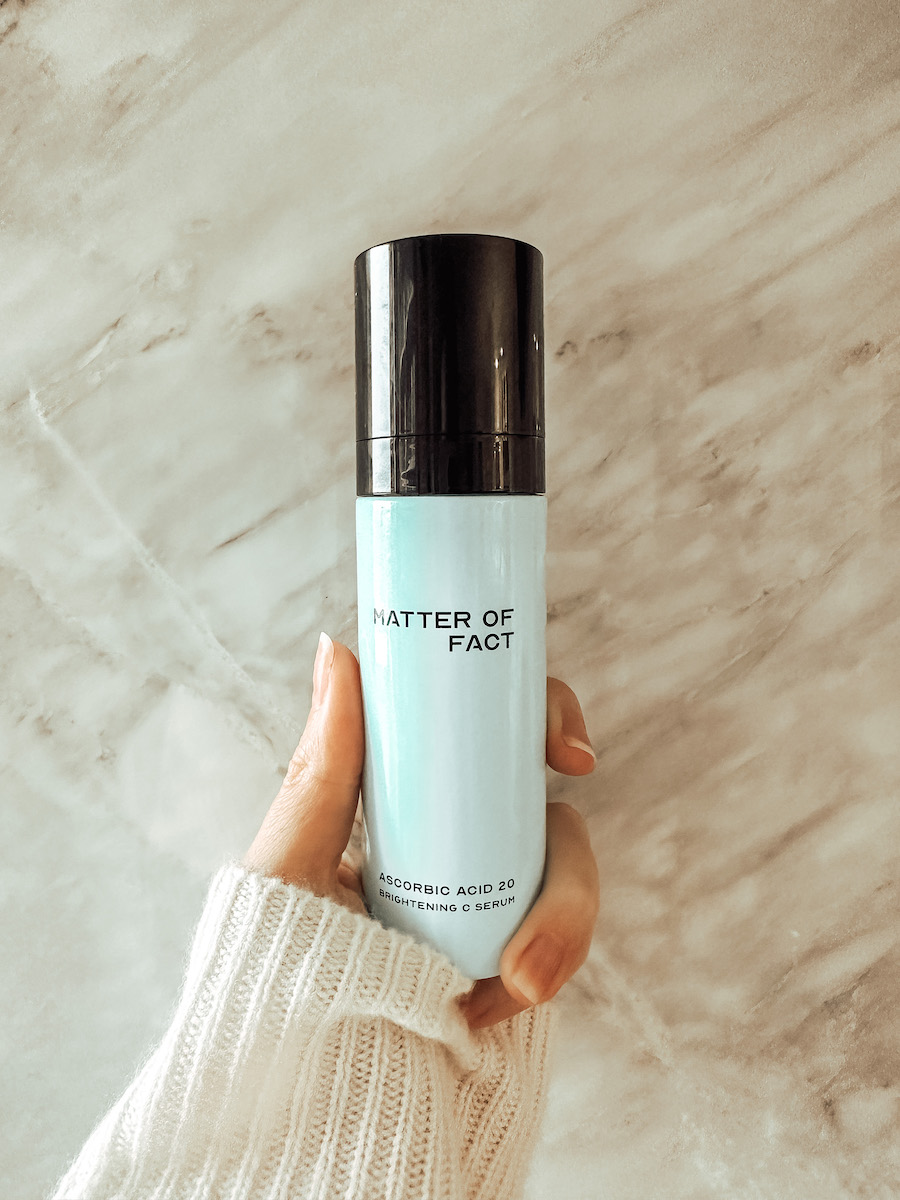 Simply put, this is a powerhouse vitamin C serum. If you're looking for a slightly less expensive dupe for Skinceuticals, this is it. It has very similar consistency and smells almost identical!
What I love most about this vitamin C serum is how glowy it leaves my skin without making it greasy or oily. It feels like a heavier oil when you apply it, but as soon as it absorbs, it leaves your skin dry and perfectly dewy.
What I didn't like…
The number one thing is the price. At $92 a bottle, this one is definitely an investment. However, I will say the quality speaks for itself! Are there more affordable options out there? Yes. I love Naturium's vitamin C ($20), for example. But it definitely doesn't give me the same oil-free glow as this one. So like I said, if you're looking for a Skinceuticals ($169) alternative, this is definitely the one.
The second thing is the smell. It definitely has that earthy, woody vitamin C smell, which I learned comes from the pinus bark complex in the formula. The nice thing is once it's absorbed, you can't really smell it anymore. The MaeLove Glow Maker Serum, for example, smells very similar but the scent lingers all day long. Luckily, I didn't notice a lingering smell with this Matter of Fact serum!
So, are they really worth it?
If you're looking to level up your skincare game, yes. These are both worth it, and I recommend you get the Brighten + Hydrate Bundle so you get 15% off both products. You can also sign up for their newsletter to get an additional 15% off your first purchase! So the total for both comes out to about $115 with shipping, which makes it much more palatable.
If I had to pick just one of the two to recommend, I would say get the Minimalist Cream. It's truly one of the best creams I've ever tried, and I think the $50 price tag is worth it. I'm re-ordering one as we speak!
Will I repurchase the vitamin C serum? I'm not sure. I might give some others a try to see if I can find a cheaper but just as effective option. Stay tuned!
And, as always, be sure to connect with me on IG (@uncovertheglow) so we can chat! I'm always so happy to answer any questions you might have about the products I review.
Hope this was helpful, beauties!