Sometimes, it's all about the packaging.
How many times have you purchased a beauty product just because you fell in love with the packaging? Sam and I are VERY guilty of this…especially when we're on a girls Ulta shopping trip together. Talk about dangerous!
But, hey, if it wasn't for the cute packaging, we wouldn't have introduced you guys to these I Dew Care Mini Face Masks. Those adorable little faces on the tins had us oohing and ahhing in the middle of the store. #beautynerds
Alright, enough about the packaging! Let's get into the goodies inside.
Say Hello to the Five I Dew Care Mini Face Masks
The thing that really got us to buy these I Dew Care Mini Masks (besides the packaging) is that you get five different face masks in one box. Whether your skin needs a deep cleanse, a calming treatment or a boost of energy, these mini masks got you covered. Check out what's inside!
Pure to the Pore – volcanic ash clay mask… to get into those stubborn pores.
Take It Easy – calamine clay mask…to calm irritation or dry skin.
Hang Tight – tea tree and walnut shell mask…to soak up any excess oil.
Ginger Aide – kiwi ginger clay mask…to energize the skin.
Berry Bubbly – carbonated bubbly blueberry clay mask…to gently cleanse the skin.
Now, keep in mind that these masks are small so you get about three applications out of each tin. But that's what makes them perfect for testing! Once you've sampled all five, you can decide which full-size treatment you want to purchase next…if any!
So which of the five I Dew Care Mini Face Masks did we end up loving? Keep reading to find out!
---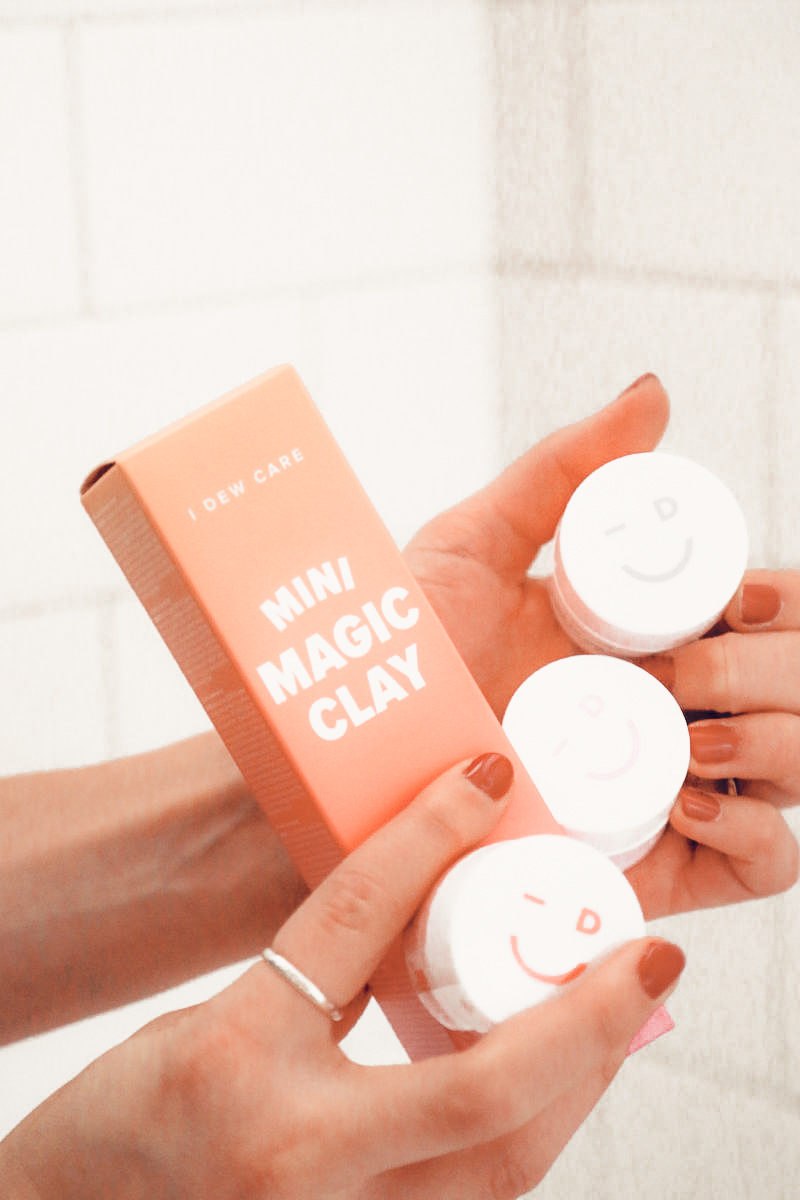 ---
What Dew We Love?
Memebox, the Korean team behind these cute little masks, is all about providing beauty products that allow you to have a flexible skincare routine that changes as your skin concerns change. And we absolutely love this because, as you've heard, our skin can drastically change from one week to the next!
We were obsessed with the fact that we only spent $20 and yet had access to FIVE different treatments! And since these masks came in small (but super cute) packages, we knew we would go through them pretty quickly. Not a drop was wasted!
Okay, sooo want to know what our favs were? Being the #twinsies that we are, we actually both fell in love with the same two masks: Pure to the Pore and Take It Easy. We also liked Ginger Aide but don't use it as often as the other two!

Cleanse, Calm and Energize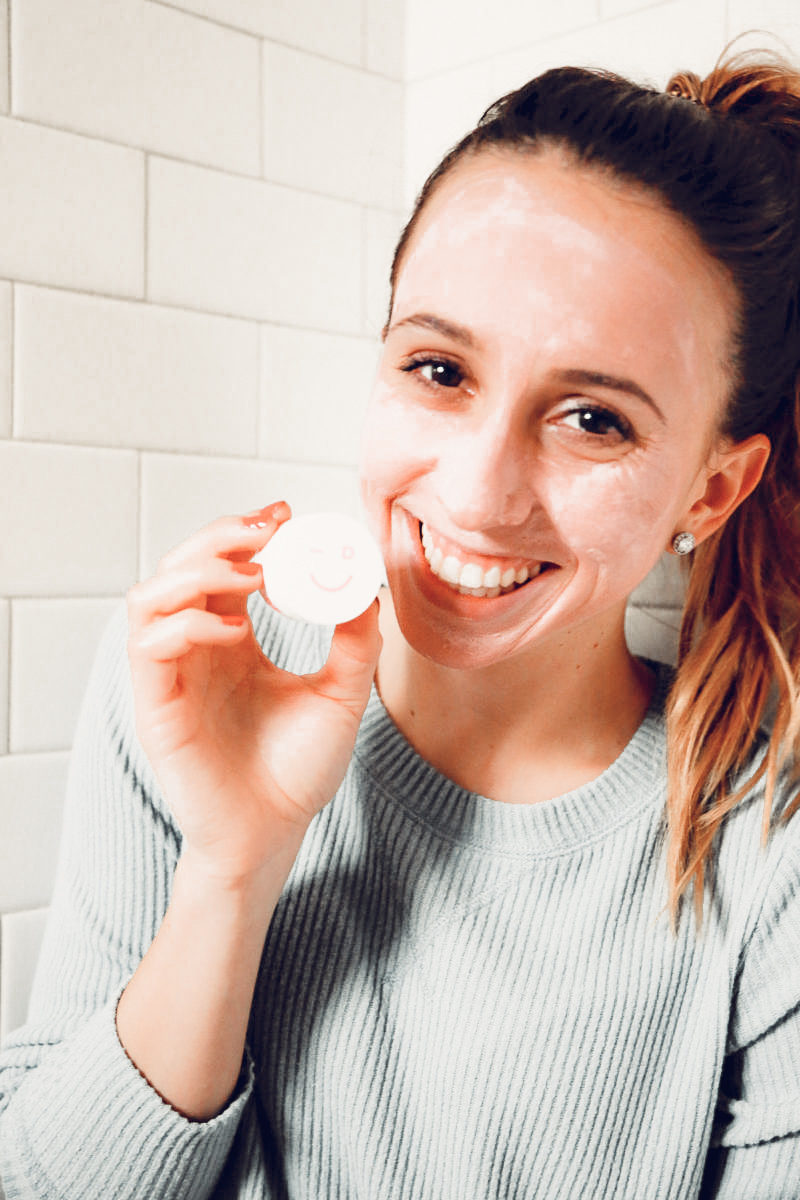 Pure the Pore is great to use once a week to really cleanse out those stubborn pores. A couple of weeks ago, I noticed that my skin was super congested (thanks to seasons changing…hello allergies!), so I showered, cleaned my face and applied this mask before bed. The next day, I noticed my skin was MUCH calmer! While it wasn't totally clear, it did feel a lot less congested.
Take It Easy is a perfect Sunday night mask when you just want to relax and calm the skin after a week's worth of craziness. Sam loves that it calms her redness, hydrates her skin, and is just down right soothing! We both agree this one is a savior when it comes to this changing weather.
Last but not least is Ginger Aide. This one smells AMAZING thanks to the kiwi seed extract! While it's not a constant go-to for us, it is a great mask to use the morning before an event to brighten and awaken your skin. It leaves you feeling smooth and ready to take on the day!
What Dew-on't We Love?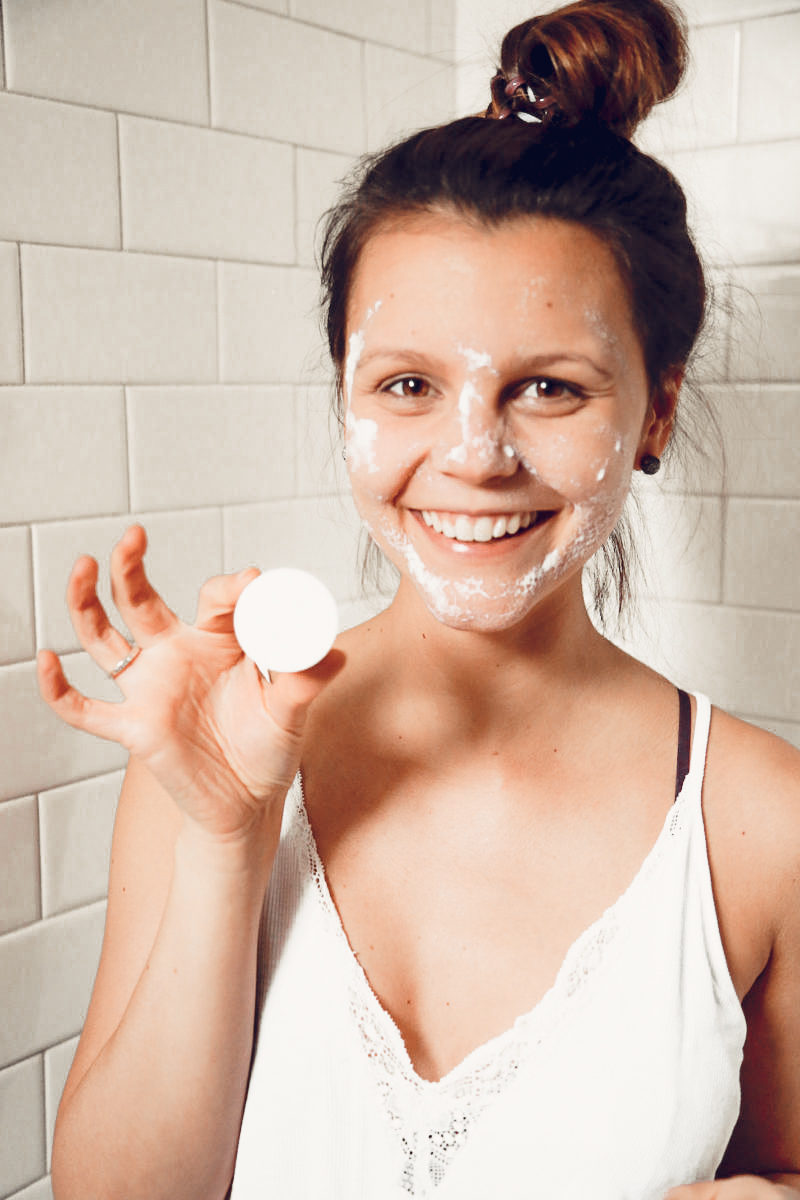 Our least favorite masks were the Hang Tight and the Berry Bubbly.
Because we both want to keep our skin as moist and glowy as possible, we didn't love the fact that Hang Tight soaked up all our precious oils. But everyone's skin is different! So if you suffer from a super oily T-zone, this might be perfect for you.
And Berry Bubbly, as fun as it is to feel the mask bubble on your face, isn't quite as calming. Neither one of us noticed a difference in our skin when we used it…so this one's a no-go for us! (But it does make for fun gift for any teens in your life…they'll loove the bubbles!)
To dew, or not to dew. That is the question!
(Ok, I promise I'm done with the dewy puns now.)
In all seriousness, we both knew we loved these little masks once we realized that we had access to five different treatments for five different skin care concerns…none of which were going to go to waste.
So if you're in the market for a 5-in-1 beauty deal (ummm who isn't?!), then do yourself a favor and go to your nearest Ulta and pick up a pack of these I Dew Care Mini Maks. We promise you won't be disappointed!