Are you a lip balm addict like us?
I jumped on the Glossier bandwagon a few months ago after giving in to the never-ending ads on her social feeds. To kickstart my Glossier obsession, I ordered the Phase 1 Set (Skincare Set), which included the (plain) Balm Dotcom (among other things, stay tuned for those reviews!).
I'm definitely a "lip balm addict". I keep lip balm everywhere; all my purses and bags, the cup holder in my car, my bedside table, and just about every coat pocket.
I used to be highly loyal to Burt's Bees in the summer and Blistex in the winter… until I met Balm Dotcom. Bye-bye never-ending need for chapstick, hello long-lasting moisture!
I heard Claudia complain about her wintery-dry lips at work one day and immediately turned her onto Glossier. "Get rid of your Burt's Bees…trust me!"
She obeyed.
Claudia purchased the 4-flavor Glossier balm pack and is now a Glossier addict like me! She keeps the rose flavor in her makeup bag, the coconut in her work bag, the cherry in her everyday purse and the mint in her medicine cabinet.
---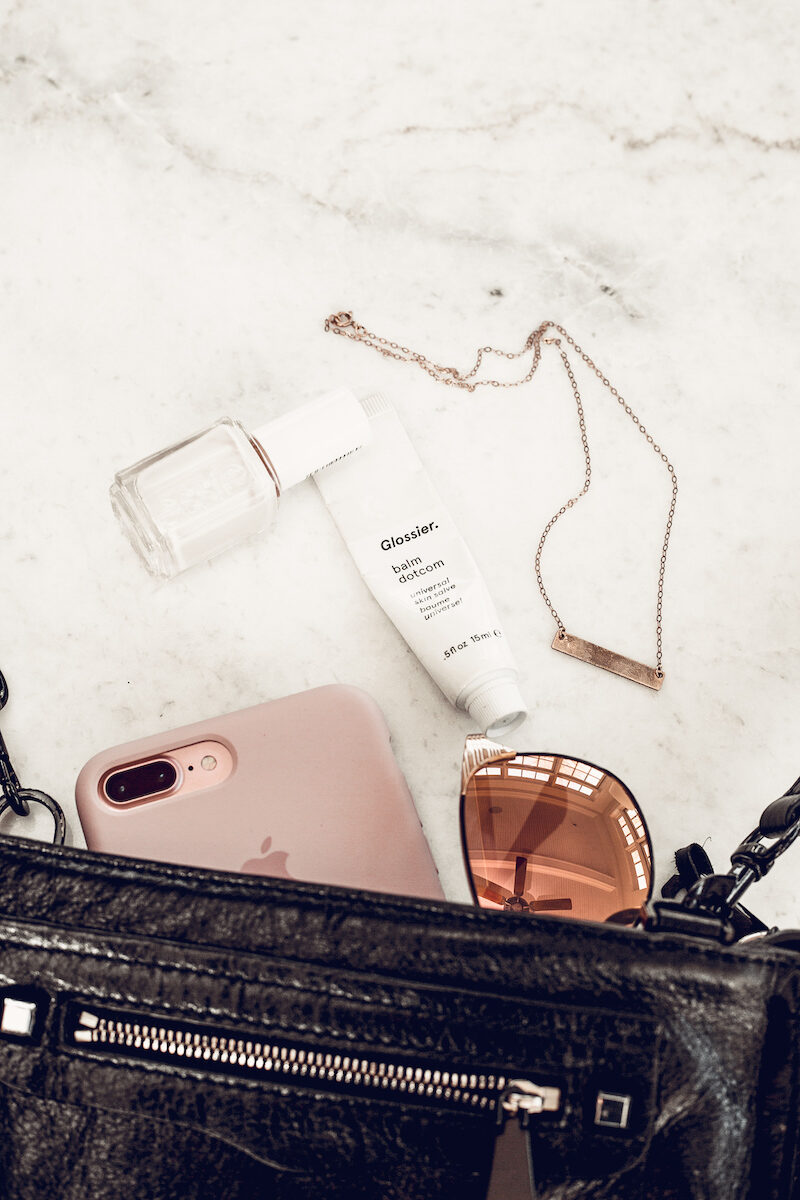 The Rundown
Product: Glossier Balm Dotcom
Price: $12 for single or $40 for flavor 4-pack
Where to buy: Glossier's website! For 10% off your first Glossier purchase, click here.
Perks: Cruelty-free | Paraben-free | Hypoallergenic
---
Sam's Obsession with Glossier Balm Dotcom
Call me boring, but I only have the unflavored Balm Dotcom and it's the perfect multi-purpose, all encompassing lip balm. When Claudia is feeling generous (which is always), she lets me try her flavored ones, and they're great too!
I love the basic balm because it has no flavor, tint, and scent.
I use it daily on my lips, but I've also used it on dry spots on my face and my elbows. I've even used it around my nose when I've had a cold to keep it from getting red. It's also great to throw on top of a lipstick to keep your lips moisturized throughout the night and keep your color in tact.
It's magical stuff, you guys.
---
Claudia's Obsession with Glossier Balm Dotcom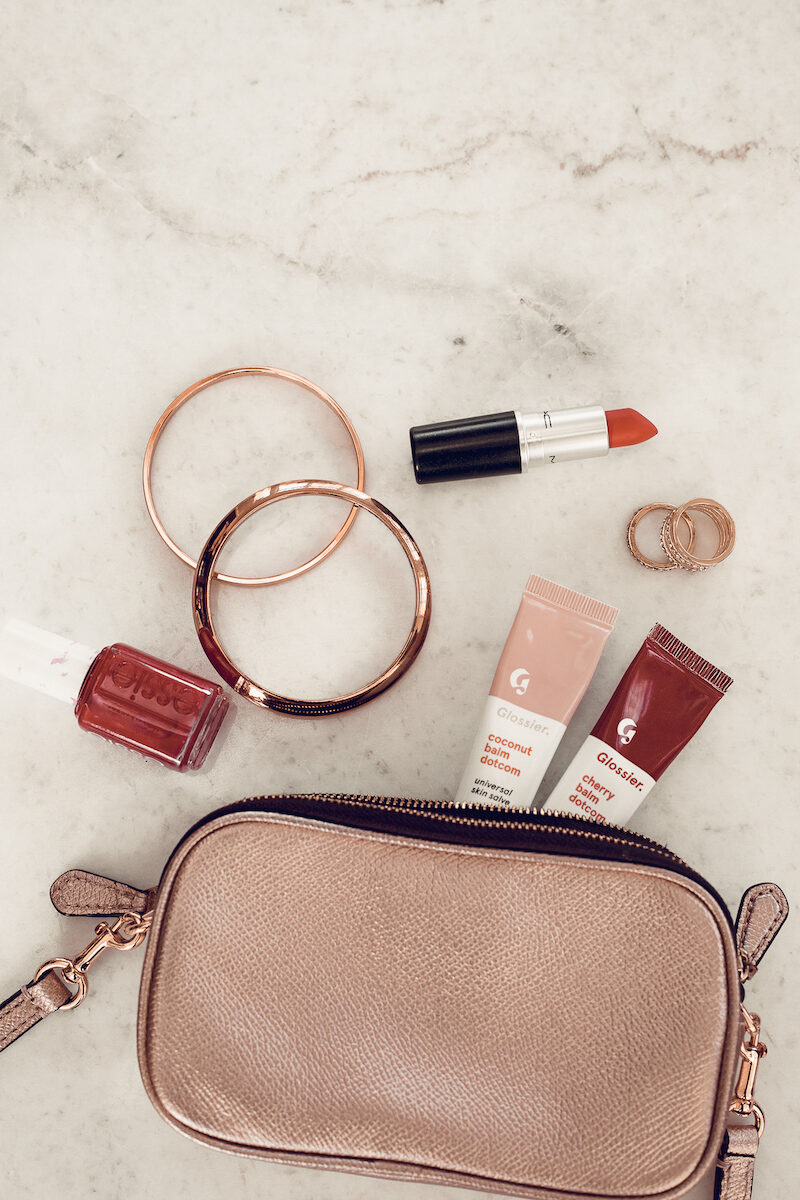 I tested all 4 flavors throughout different times of the day and for different reasons. Overall, I apply these balms about 3-4 times a day. Check out my breakdown below…
Rose: Use it in the morning over my normal makeup lip color to give my lips a dewy, plush look before I head out the door. I'm not typically a fan of anything rose-scented. But this one has a calming effect on me. Seriously though, my sensitivity to scents has always been excessive, so this plays a huge role in my mood and decision-making process.
Coconut: This is the flavor I bring with me to work every day. I use it after lunch as a tropical afternoon pick-me up! It's the little things, right?
Cherry: Delicious! I carry this one in my everyday purse and use it as a touchup balm when I'm out to dinner or running errands on the weekends. This one is my fave out of the four. The tint is pretty light but gives my lips that perfect color boost.
Mint: I use this to finish off my nightly beauty routine. Nothing like going to bed with minty fresh lips and waking up with just the right amount of dewy glow. So fresh and so clean!
Balm dotcom is honestly worth every penny and receives the CO approval! Do you guys have other balm favorites we could test out? Let us know in the comments!