Who's ready to talk mud masks?! I AM!
Thanks to the amazing FabFitFun, I got to experiment with the much talked-about Whish Renewing Mud Mask this past month. New masks are SO exciting, aren't they?? Much like our HH eye gels, this mask was a nice little addition to my at-home spa kit.
I didn't know much about Whish before this, so of course, I put my CO research hat on and dug up all there is to know about this up-and-coming beauty company.
Whish Renewing Mud Mask…and More!
This mud mask isn't the only thing on the Whish product line-up. In fact, the company started off making women's shaving cream! Founder, Aimee Werner, borrowed her husband's imported, foamless shave cream one night and instantly fell in love with how silky smooth it left her skin. And she wished there were products like this for women (that smelled better, of course).
Her wish eventually became a reality when she and her husband started their own line of women's shaving products that not only worked well, but smelled amazing too. Best of all, they focused on using only natural ingredients that are free of any harsh chemicals that may harm your skin. LOVE!
They ended up expanding their line and introduced all sorts of skincare and body care products that all follow their philosophy to discover effective, natural ingredients that are gentle on the skin.
Whish's Magical Ingredient: Bakuchiol
Bakuchi-what??
Let me introduce you to a revolutionary ingredient found in many of Whish's products – Bakuchiol (buh-koo-chee-awl). This magical ingredient is found in the seeds and leaves of the Psoralea Corylifolia plant and is known to be the all-natural replacement for retinol.
That's right! You get all the benefits of retinol – reduced fine lines, smooth skin and balanced skin tone – without the drying, harsh side effects.
Sounds like a win-win!
And with that, let's get started on my Whish Renewing Mud Mask experiment!
---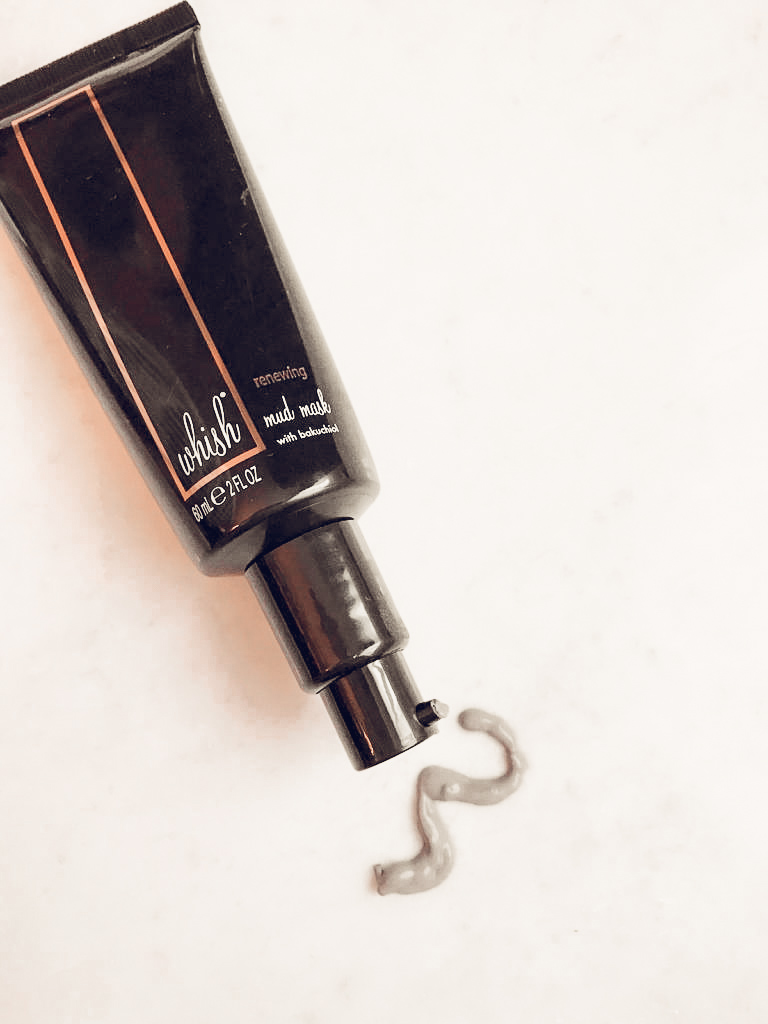 The Rundown
Product: Whish Renewing Mud Mask
Price: $48
Where to buy: Our Shop Page!
Perks: Cruelty Free Leaping Bunny Certified | Paraben Free | Sulfate Free | DEA and TEA Free | Petrochemical Free | Phthalate Free | Naturally Sourced Ingredients | Made in USA
---
My First Mud Mask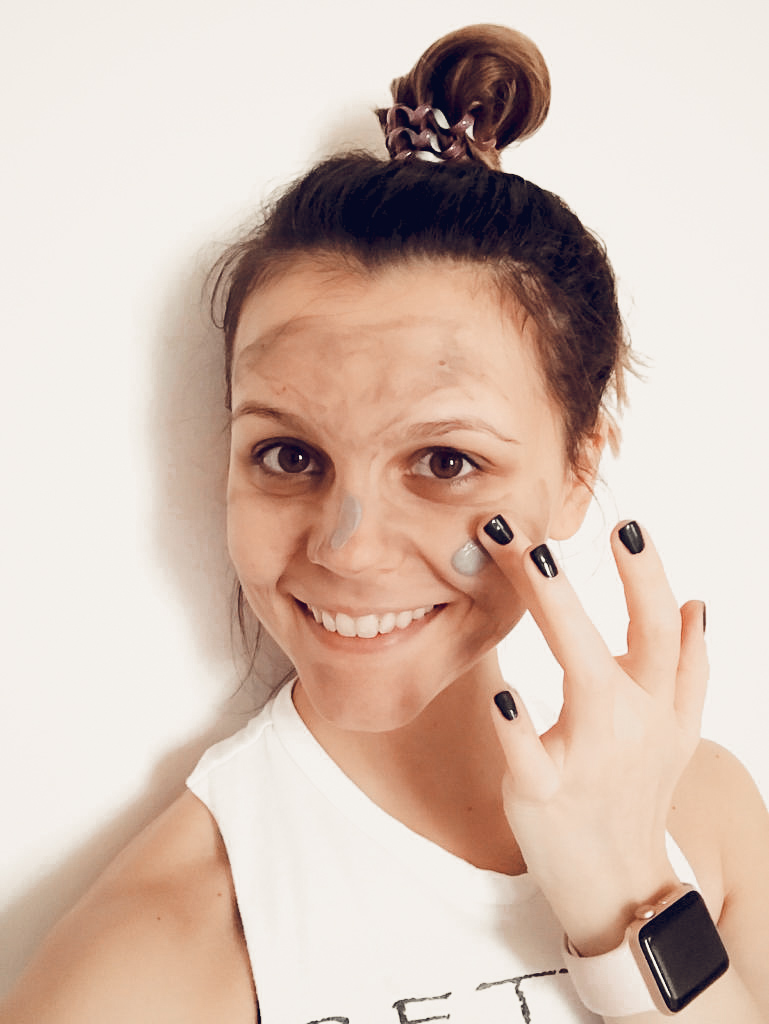 Yup, this was my first time ever owning and experimenting with a mud mask. Needless to say, I was very excited to give this product a try! However, when I received the Whish Renewing Mud Mask, my skin was on it's "I'm irritated, leave me alone" phase.
And after reading the instructions…
"Mud mask is similar to a facial peel and may have similar results, including temporary redness and warmth. Begin by leaving on for 15 seconds and work up to 2 minutes."
…I was like WHAAAT? This sounds harsh! I thought for sure this would be too much for my skin at the time, so I decided to wait a bit to make sure my skin was ready for it.
About a month later, my skin was back to its happy old self, thanks to my First Aid Beauty moisturizer. So I pulled out the Whish mask from my vanity and decided to give it a go!
Whish, You Fooled Me!
I must admit, after reading those instructions I was really nervous about how my skin would react to this mask. If it only says to leave it on for 15 seconds, it must really burn your skin!
So, as instructed, I applied a very thin layer on my face after getting out of the shower and let it do its thang. Fifteen seconds later…no burning…30 seconds later…no burning. I ended up leaving it on for the full two minutes and am happy to report I felt no burning or irritation! *Of course, everyone's skin is different so be mindful of how sensitive your skin is before applying this mask.*
I rinsed it off, making sure to exfoliate by rubbing the product in circular motions, and voila! My first mud mask experience was a success!
Right away, I noticed my skin was really soft and bright. I also noticed that it didn't feel tight or dry at all…a common symptom of face masks. I followed up with my moisturizer and was all set for my beauty sleep.
To Whish, Or Not to Whish
That $48 price tag is a little too high for what I like to spend on masks. Not to mention, this mask will likely last me awhile so by the time I'm done with it, I'll want to try something new. That's just the way us Certifiers are wired…new, new, new!
Even though I likely won't be buying this mud mask again, I'm really happy I got to experiment with it thanks to FabFitFun. I do, however, have my eye on the Whish body care products and shaving creams! I'm loving all the natural ingredients, and the reviews are out of this world.