We had heard a lot about The Ordinary skincare line and its efforts to celebrate integrity in skincare. Focused on functional beauty, DECEIM (the umbrella brand of The Ordinary) brings effective, more familiar chemistry and biochemistry technologies to the market at honorable prices. Discovering this made us realize The Ordinary would make for a PERFECT CO Group Experiment!
If you're at all familiar with beauty industry news, you may be feeling a little sense of irony in the company's mission as it relates to its founder's recent actions. As the company works to rid themselves of the negativity he has brought on, it still remains true to its mission to provide great products at a better price…and most importantly, it's not closing! We all go through mountains and valleys in life, right?
Can someone please simplify my routine?!
When it comes to our skincare routines, they can be anything but simple…we know. Claudia and I are always looking for products that will multi-task in effort to keep our routines (and bathroom drawers) a little more simplified.
When we stumbled upon The Ordinary Buffet, a multi-technology peptide serum that targets multiple signs of aging at once, we knew we had hit the skincare jackpot…and we just had to share with our Certifiers!
Keep reading for the results and opinions of not just Claudia and I, but eight other AH-MAZING CO Certifiers!
---
---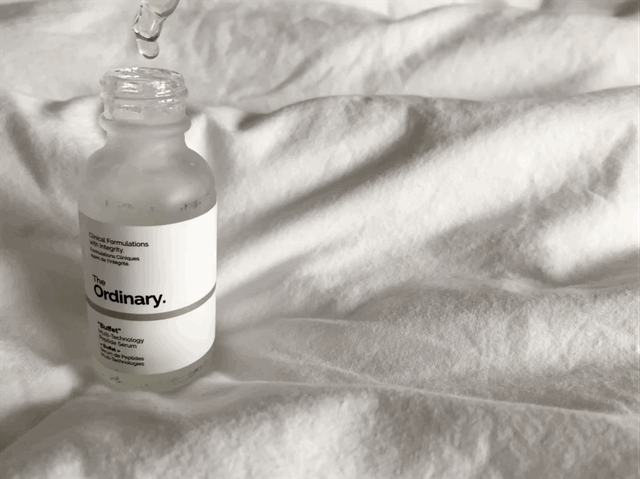 The Rundown
Product: The Ordinary Buffet Serum
Price: $14.80
Where to buy: DECEIM website or our Shop Page
Perks: Alcohol-Free | Silicone-Free | Nut-Free | Vegan | Gluten-Free | Cruelty-Free
How We Used It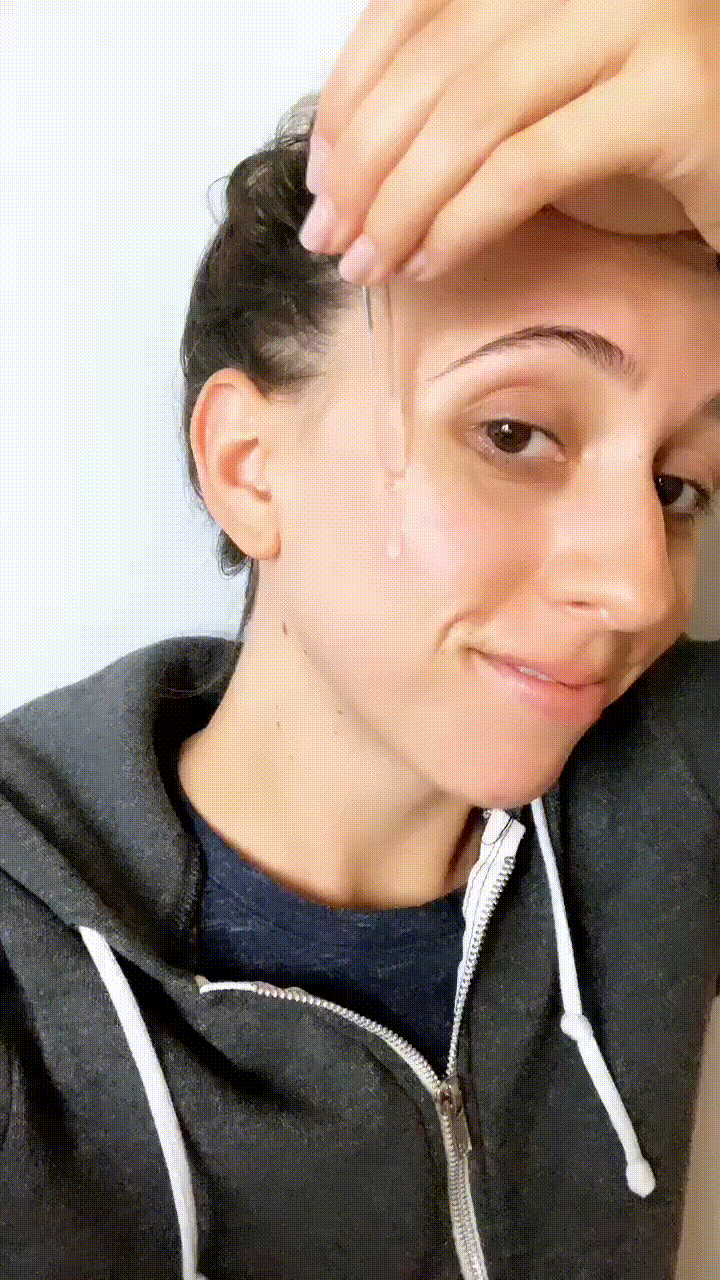 I told you we were going to simplify your routine right? This one powerful little serum is the answer to all your anti-aging woes. Just a few drops in the AM and PM all over your face and you're good to go!
FYI: The Ordinary does recommend avoiding using Peptides in the same routine as Direct acids (most chemical exfoliants), LAA (L-Ascorbic Acid) (a.k.a. Vitamin C) and ELAA (Ethylated Ascorbic Acid) (a.k.a. More Vitamin C). And I must admit I feel like a total dummy for not reading this before experimenting…I was definitely using this daily in combo with my Drunk Elephant C-Firma Day Serum…oopsies.
Baby-Like Faces
Alright, alright onto our results! Both Claudia and I loved how smooth and hydrating this serum is! It's light enough that it doesn't effect the oiliness of our skin throughout the day, but gives this extra boost of moisture when paired with our day-to-day creams. Just like our Certifiers (see below), we noticed the The Ordinary Buffet was pretty sticky, but when paired with our moisturizer, the stickiness dissipates right away!
Other benefits? Well our faces are smooth as a baby's bottom all freakin' day when we use this serum! That, and it has ZERO scent. For us, zero scent means zero added unnecessary chemicals. We can always get behind that! The biggest thing Claudia noticed? Her dark circles around her eyes actually started to fade! That was a TOTAL surprise and had Claudia feelin' 100 for sure!
What Our Certifiers Thought
Our Certifiers this round…omg the best! From start to finish, they were excited and eager to put The Ordinary Buffet to their own CO test.
Everyone was so ready to give us their feedback, mostly due to amazing results! Not only that, but one Certifier even shared the serum with her husband and he raved about the results too! (We just need you to teach us your sharing ways because, for the most part, Claudia and I like to keep our precious products to ourselves! Sorry Patrick and Alex!)
Q: What did you like or not like about The Ordinary Buffet serum?
"I liked that it made my skin feel like new! It felt so soft and plump after! If you use the right amount, it dries relatively fast and completely disappears. I didn't like that if you use too much, it takes awhile to dry and is tacky/sticky while drying. I felt like it was better to apply this at night than in the morning for this reason. I felt like I didn't want to apply this as much during times of the month when my skin was more problematic because I felt like it might be contributing to the acne (but I wasn't sure)."
"I have used serums in the past, however this one was a lot different than other ones. I used this one every morning and night, and was honestly able to use it without a moisturizer afterwards. It was extremely hydrating. The first night, it broke me out a little bit, but afterwards, it made my skin brighten and glow up."
"First off the packaging of this product is amazing! I love the ease of the dropper. At first I was not quite sure what this product was doing for me. It was that lovely time of the month and my face often breaks out than. I then started to notice that my face was softer and these weird bumps on my chin was not as prominent."
"It was sticky to put on, so definitely needed a moisturizer over it. Couldn't wear it alone."
"I liked the supple feel of the serum and the dewy look it gave my skin. I did get a few dry spots on my skin around my chin and nose."
Q: Did you see visible results in your skin?
"Yes, absolutely! My skin felt plump and soft and well taken care of. My wrinkles seemed less noticeable too."
"Yes, it made my skin a lot brighter than it has been. I am 7 months pregnant, and they say you get a glow about you. I am not sure if that is true for me, but I can definitely say that this serum helped me glow even more."
"Not yet! I would assume for my anti-aging concerns that it would take longer to see any visible results."
"Yes, my face is super soft."
"My skin looked brighter and bouncier."
Overall, our Certifiers had pretty rave reviews of The Ordinary Buffet! Glowy, smooth skin! What else can you need?!
The Final Rating
With all these magical results from almost all of us in the experiment, our aha moment is pretty self-explanatory. Soft faces, glowing skin, and serious RESULTS! But the ultimate aha moment is realizing we gained all of these fabulous results without breaking the bank! (Well, of course, our Certifiers got it for free!) This serum is only $14.80…like WHAT!
Out of the 10 of us that experimented with The Ordinary Buffet serum, 9 of us said we would buy it again! That's a 90% approval rate and you better believe all of us approvers are going to be running to buy more after our bottles are empty!


Isn't experimenting with a new product together so much fun?! We LOVE working with you gals on discovering the latest and greatest in beauty and wellness. Stay tuned for more group experiments! Be sure to follow along on Instagram and Facebook, and of course, subscribe to our newsletter to stay in the loop!