Looking chic at the gym is a MUST…
If you're anything like me, you like to look good wherever you go. And going to the gym is no exception! TBH, working out in a cute outfit is secretly more motivating. Anyone else with me?
The problem is that I burn through gym clothes like it's my job and don't want to pay hundreds for one measly pair of designer leggings. Priorities, people!
Well, you know how sometimes Facebook and Instagram ads can weirdly read your mind? That's exactly what happened when I started noticing ad after ad for Kate Hudson's Fabletics brand. An activewear subscription might possibly be the perfect answer to my gym gear prayers. You social media, you! How did you know?
As I dug into the details of the brand, I learned that the company was founded to fill the gap in the activewear world for high-quality, yet affordable fitness gear. #PREACH! Ok, I'm partially sold at this point.
Next thing I noticed was that prices were much lower for "VIP Members." So how does this VIP thing work?
Flex VIP Membership:
Take a fun little quiz to get personalized outfit choices based on your lifestyle.
On the first of every month you get to pick from a new batch of personalized workout outfits that are 40-50% less than retail prices (woop!)
If you don't want an outfit that month, you can choose to skip the month at no cost. You can skip as many times as you want!
If by the 6th of the month you haven't purchased an outfit or chosen to skip the month, your account is charged $49.95 which can be used as store credit for your next purchase.
I have to admit, as good as it sounds, I went back and forth on this one for MONTHS. (I even contemplated putting Sam's fav, New Balance + J.Crew to the test.) Did I really want to worry about picking an outfit or skipping the service every month? Lucky for you, I gave in to my product testing obsession and decided to try it out.
Now you get the inside scoop!
---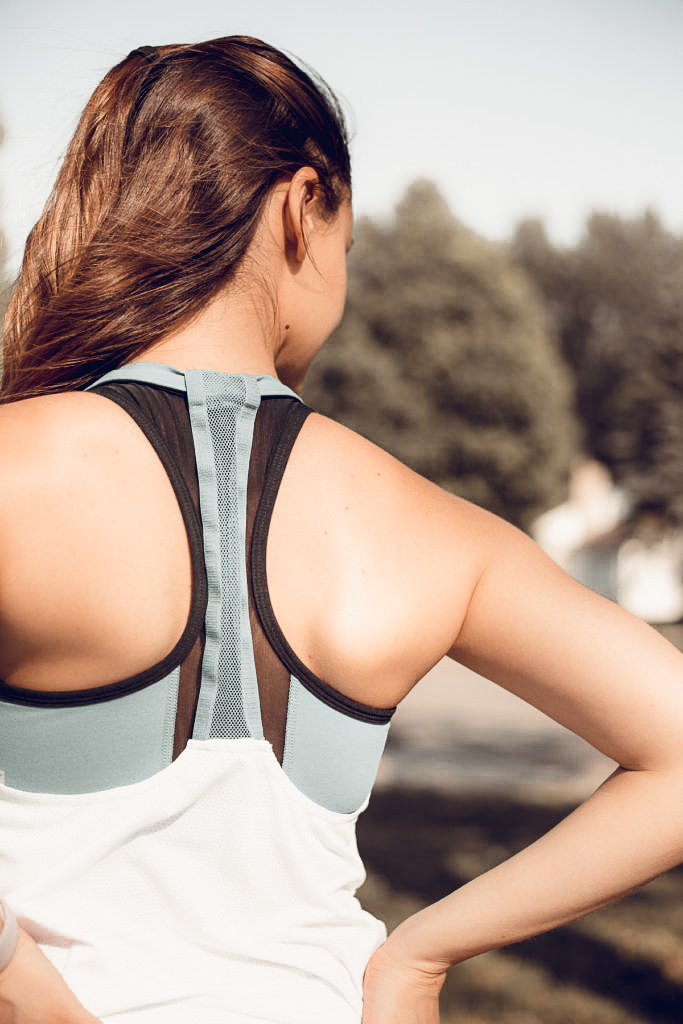 The Rundown
Product: Fabletics Flexible VIP Membership
Price: $49.95/month if you don't purchase an outfit or don't choose to skip the month (can be used towards your next outfit purchase)
Where to buy: Fabletics website (use this link to get 2 pairs of leggings for $24!) or certain Fabletics retail locations
Time Used: 3 months
---
Ok, let's talk clothes.
The first outfit I got as a VIP Member was a 3-piece outfit to get me ready for the spring and summer seasons. It included the three pieces below for a grand total of $36 (50% off and free shipping for new members)…yes, you read that right!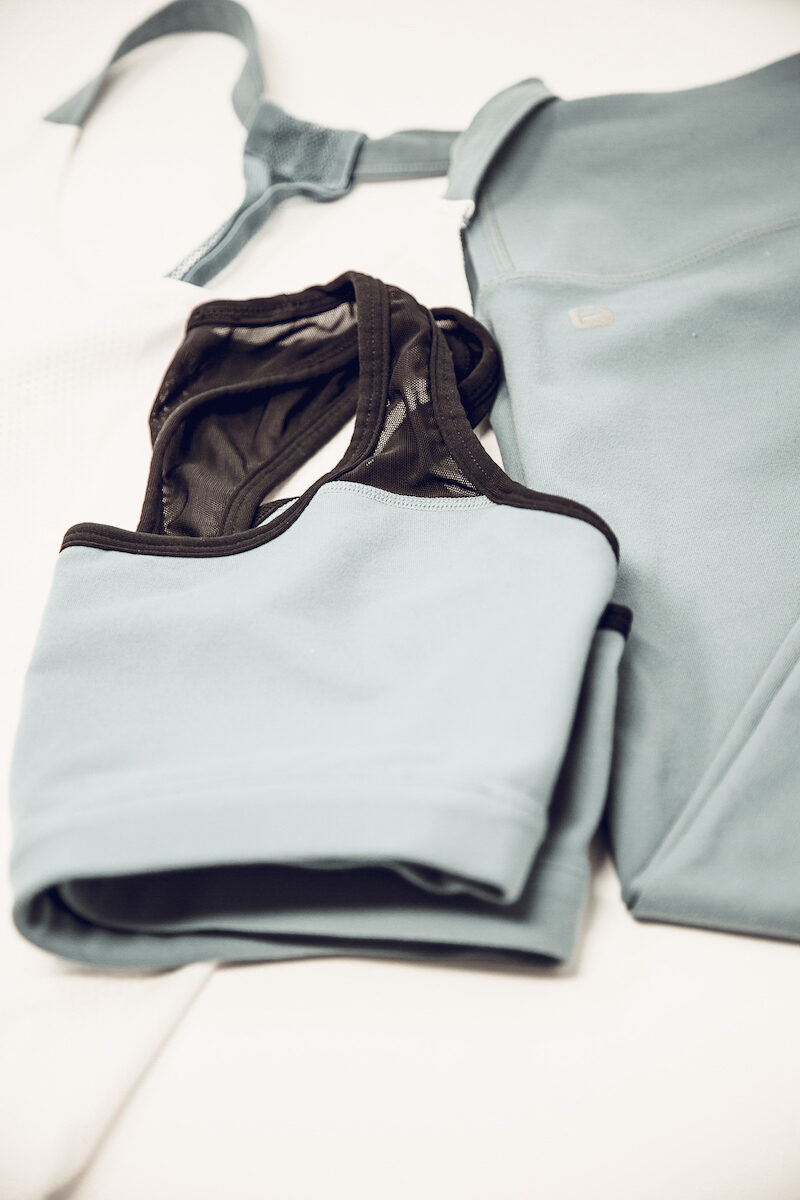 Salar Capri (color: Bali) – OMG! The leggings. My new dream leggings! No joke, these feel like hundred dollar leggings. The quality and fit are #onpoint. The waist sits right above my belly button area without scrunching my midline and the fabric compresses my legs just right. AND I didn't have to adjust them once when I worked out!
Eunice Tank – The tank is also perfection. The material breathes easy and keeps me nice and cool during indoor and outdoor workouts. It is a little longer on me than other tanks I have but I ended up really liking the way it looks!
Amna Sports Bra – First thing I did was take the cups out of the bra. I'm not a fan of the cups for working out. But other than that, I loved the way the bra fit. It doesn't move around or pinch or tug at any spot. It was a tiny bit tighter around the torso area but not really something worth complaining about.
I got all three pieces in XXS (equivalent to a 0-2 in US sizes). Their sizing guides are very accurate so be sure to follow them when you make your first purchase.
For the second month, I decided to try the Skip feature. I set a reminder on my calendar for the first of every month so I remember to check my outfits and make a decision on whether to stock up or skip (reminders and to-do lists are my jam.) Skipping was easy peasy. Just click the "Skip This Month" button and confirm. That's it!
On the third and hottest month thus far, I was in desperate need of a new pair of shorts and a replacement tank so I purchased my second two-piece outfit (pictured below) for $49.95. When I put the two pieces on together, I realized I didn't love the combo. But I do love the pieces separately and the way they both fit, so yay for even more outfit options!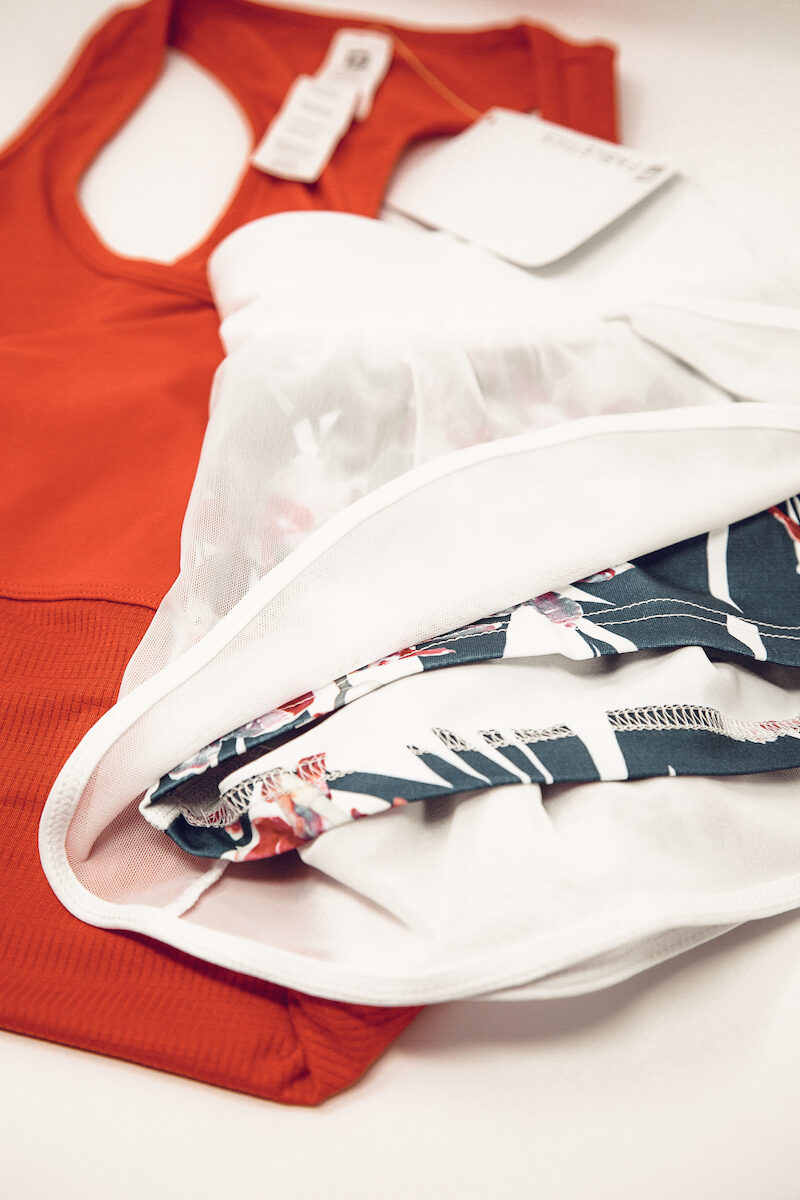 So is it worth the hype?
YES! And here's why…
Skipping a month was SUPER easy. This takes the pressure off the "subscription" model and allows me to replenish my workout clothing stash at a rate I feel comfortable with.
I found myself saving my Fabletics outfits for harder workout days because I knew I would look good and feel more confident throughout my workout. That's a sign that these clothes are worth the money! They fit great, are very high quality and are also easy to take care of. Win, win, win.
Long story short, if you've been contemplating trying the Fabletics brand, I say do it! Plus, when you sign up through my link you get 2 leggings for $24! And I promise, these leggings won't disappoint.