Meet Kristen!
She's a wife, mom of three girls, a metro-Detroit local, and loves sharing her everyday real life! If you don't follow Kristen on Insta, it's time. Especially if you are looking for some health inspo and easy recipes (who isn't?!).
Just like with most health-focused bloggers, Kristen doesn't stop at just food, she also looks at which products she's using on her body, which is why we thought you guys would love hearing about her routines!
Check it out!
---
Tell us a little about you and why you started An Essential Life.
I'm a wife and mom of three girls, ages 5, 3 and 1. I also work part time at a hospital with Cardiac patients as an exercise physiologist.

Just before I became pregnant with my first daughter, I learned that a lot of our everyday products can be toxic to our health and by using essential oils I could make healthier options. I started my Instagram account to show others how you could easily use essential oils in your daily life too. Since then, it has evolved into a health and wellness account with easy healthy recipes, favorite natural products, everyday mom life and fitness inspiration.
What are your AM/PM skincare routines?
I don't typically wash my face in the morning so I start off with a spritz of Thayers Rose Witch Hazel followed by a few drops of Marie Veronique Protective Day Oil. At night I love doing a double cleanse with Conscious Coconut Oil to take off all my makeup off, followed by cleansing with Indie Lee Brightening Cleanser. I follow that up with either Marie Veronique Rejuvenating Night Oil or Pai Rosehip Oil mixed with a drop of DoTERRA Frankincencse Oil to help with wrinkles and dark spots.
I try and mask 1-2x per week. My all time favorites are a splurge, but I've seen a huge improvement in my skin since using them. My holy grail combo is May Lindstrom The Problem Solver, followed by May Lindstrom Honey Mud. My other favorite is May Lindstrom Clean Dirt mixed with a teaspoon of manuka honey.
What is your favorite beauty product right now? Why?
Mine is a duo…the Conscious Coconut Oil and a body brush. I have made a commitment to dry body brush almost daily and its giving me that all over glow!
What is one product you can't live without?
My RMS Un-Cover Up Concealer. I don't typically wear a full face of makeup everyday, but I always have concealer on!
What are some clean swaps you've made in your life recently?
I've recently started working out more, so I have been using a lot more protein powder in my smoothies. I am now using Truvani plant protein because it only has 6 simple ingredients, such a clean protein!
Want more from Kristen?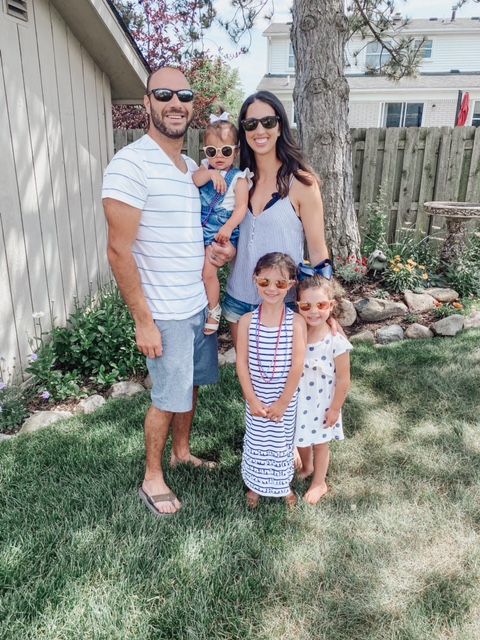 Thanks for sharing, Kristen! We're so happy to have you here.